I grew up in the city of Chicago, in Hyde Park, and always considered myself a city girl. I've had some romance with rural living, too. But I moved to the suburb of Bolingbrook in 2007 to become the vicar (priest/pastor) at The Church of St. Benedict, a fantastic congregation.
My blog title is inspired by The Vicar of Dibley…
I was ordained in 2007,  finishing my M.Div. at The University of Chicago Divinity School and a certificate in Anglican studies from Seabury Western Theological Seminary (now Bexley Seabury), in Evanston. Before all that, I spent a year as a licensed lay pastor at the Monterey United Church of Christ in western Massachusetts and attended seminary classes at Andover Newton.
My adventures have also included working as a legal assistant at a corporate law firm, as a cook, mental health worker, and crew member at Trader Joe's. My other major pastimes are writing, photography, trying to grow flowers and vegetables in my yard, and keeping up with friends and family.
I'm a Benedictine oblate at Holy Wisdom Monastery in Middleton, Wisconsin.
What's a vicar? (See here.)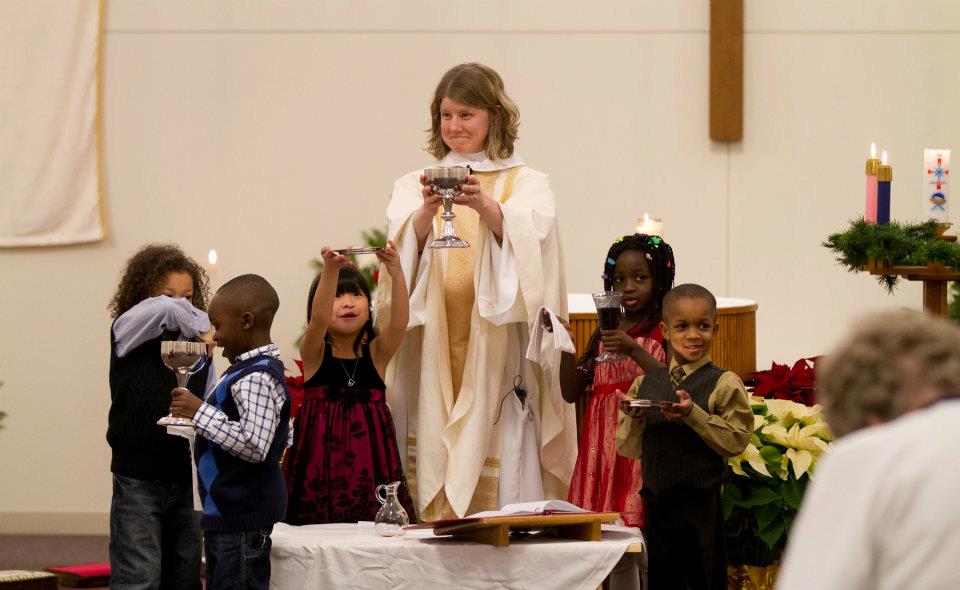 About this Blog
I have a lot of questions about how where we live affects how we live. Are suburbs really the opposite of healthy human community? What sort of culture and landscape exists in suburbs, even in a suburb like Bolingbrook, which was built by housing and commercial developers on corn and soybean fields?
Living in community has been a spiritual practice in the Christian tradition since the very beginning (see Acts 2). It's taken many forms since: monastic communities, the Amish way of life, Catholic Worker houses, hippie communes, and in the past ten years, in what has come to be called the New Monastic movement.
I've been fascinated by the practice of community since the late 1990s. In my seeking years, I looked for ways to understand it better:
I spent two years living and working at a place called Gould Farm in New England;
I've visited a lot of monasteries, and seriously considered joining one; now, I'm in their oblate formation program.
I obsessively researched dozens of intentional communities all over the world and tried to get grants, with varying levels of success, to study them more closely.
For many years, I had a romantic sense of what community could be, but now, I find myself drawn more to understand community as it already exists. What better place to explore that than the place where I live now?
Other places you can read my writing:
The Upper Room Disciplines 2014 (available for purchase!)
Fidelia's Sisters (blog of the Young Women Clergy Project)
Bolingbrook Patch (haven't seriously posted here since Spring 2012)