Ever wondered where your manhole covers come from? Probably not, huh? Well, that's why you have me, a blogger obsessed with civic minutiae.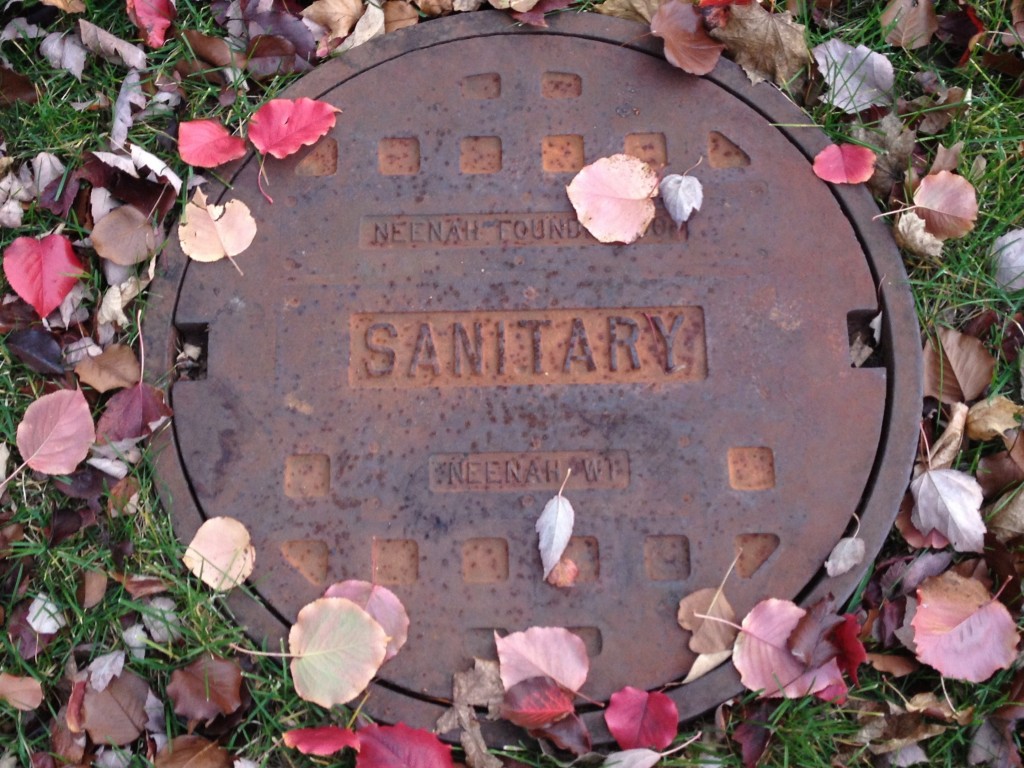 All the manhole covers in our neighborhood say "Neenah, WI" and "Neenah Foundary." I wanted to know who and where exactly that was. Here's what I found out:
William Aylward, Sr. began Aylward Plow Works in 1872… and began by manufacturing cast-iron plow blades, stoves, bean pots, barn door rollers and sleigh shoes.
(Bean pots! Barn door rollers! Sleigh shoes?!?)
In 1922, the company was re-named to Neenah Foundry Co. In 1928, Neenah produced their first industrial products, and in 1946, the first automated molding machines were installed…
"Neenah" – strange name. Maybe the town was named after someone's daughter?
Nope.  …Governor Doty, who meeting with a band of Indians one day, pointed to the river and asked, "what is that?" The Indians answered, "Neenah," being their word for water. Doty liked the word and applied it to the region. (Hmm, not sure if I believe this or not, but the translation checks out.)
Neenah makes manhole covers, tree grates, bridge scuppers, curb inlets, floor drains, trenches, wheel guards, and pipe grates! (I want to read that sentence over and over again.)
Neenah Foundry provides jobs to 900 plus employees… and pours more than 500 tons per day in municipal and industrial castings.
And they recycle:  Neenah products contain at least 85% recycled material from auto bodies and scrap iron.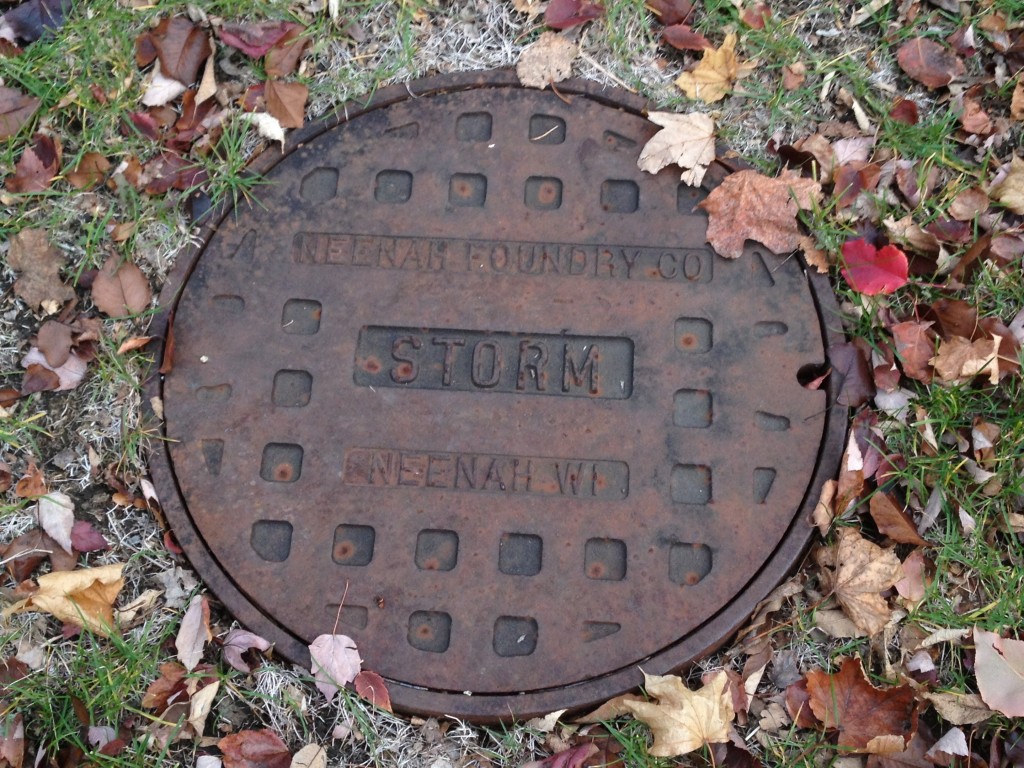 Cool, huh?