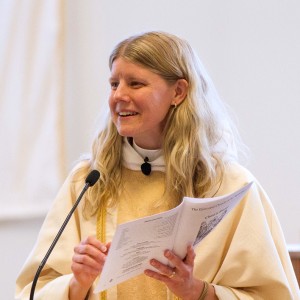 My blog title is inspired by The Vicar of Dibley…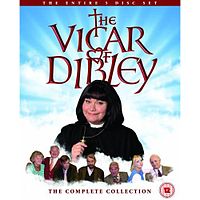 My first book came out in September 2015!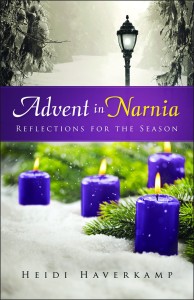 Advent in Narnia: Reflections for the Season comes out of one of the most successful Advent programs I ever offered at St. Benedict, based on C.S. Lewis's The Lion, The Witch, and The Wardrobe and Scripture passages that seem to me foundational to the novel's themes and images. You can read more here.
What's a vicar? (See here.)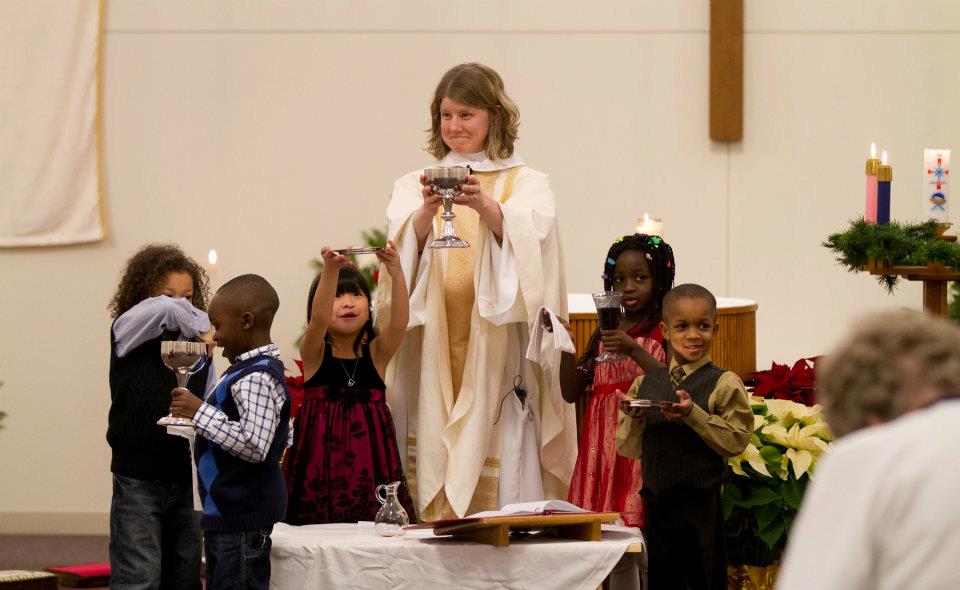 About this Blog
I grew up in Hyde Park, a neighborhood in the city of Chicago, and always considered myself a city girl. I've had a romance with rural living, too. But I moved to the suburb of Bolingbrook in 2007 to become the vicar (priest/pastor) at The Church of St. Benedict, a fantastic congregation.
Ever since, I've had lots of opportunities to think about the suburban landscape – its spiritual geography, even. I ask myself questions like: Are suburbs really the opposite of healthy human community? What sort of culture and landscape exists in suburbs, even in a suburb like Bolingbrook, which was built by housing and commercial developers on corn and soybean fields? What is the landscape beneath the landscape? In other words, where do I see healthy human community and connection emerging, despite the strip malls, subdivisions, car-culture, and "sheltered" living.
About me:
In 2006, I received my M.Div. from The University of Chicago Divinity School and a certificate in Anglican studies from Seabury-Western Theological Seminary (now Bexley Seabury), in Evanston. Back in 2000-01, I spent a year as the licensed lay pastor of the Monterey United Church of Christ in western Massachusetts and attended seminary classes at Andover Newton.
My adventures have also included working as a legal assistant at a corporate law firm, as a cook and mental health worker at Gould Farm, and a crew member at Trader Joe's.
I'm a Benedictine oblate at Holy Wisdom Monastery in Middleton, Wisconsin.
Other places you can read my writing:
The Upper Room Disciplines 2014