Adam and I just got back from 9 days in Hawaii. It was… amazing. We stayed on the remote side of Maui in a rustic little cottage with an outdoor shower, propane fridge and cooktop, cold water sink, and just three tiny LED lights. A compost toilet was down the path, with separate seats for #1 and #2 (see below). Needless to say, it's one of the cheapest sleeps on the island, but I loved it.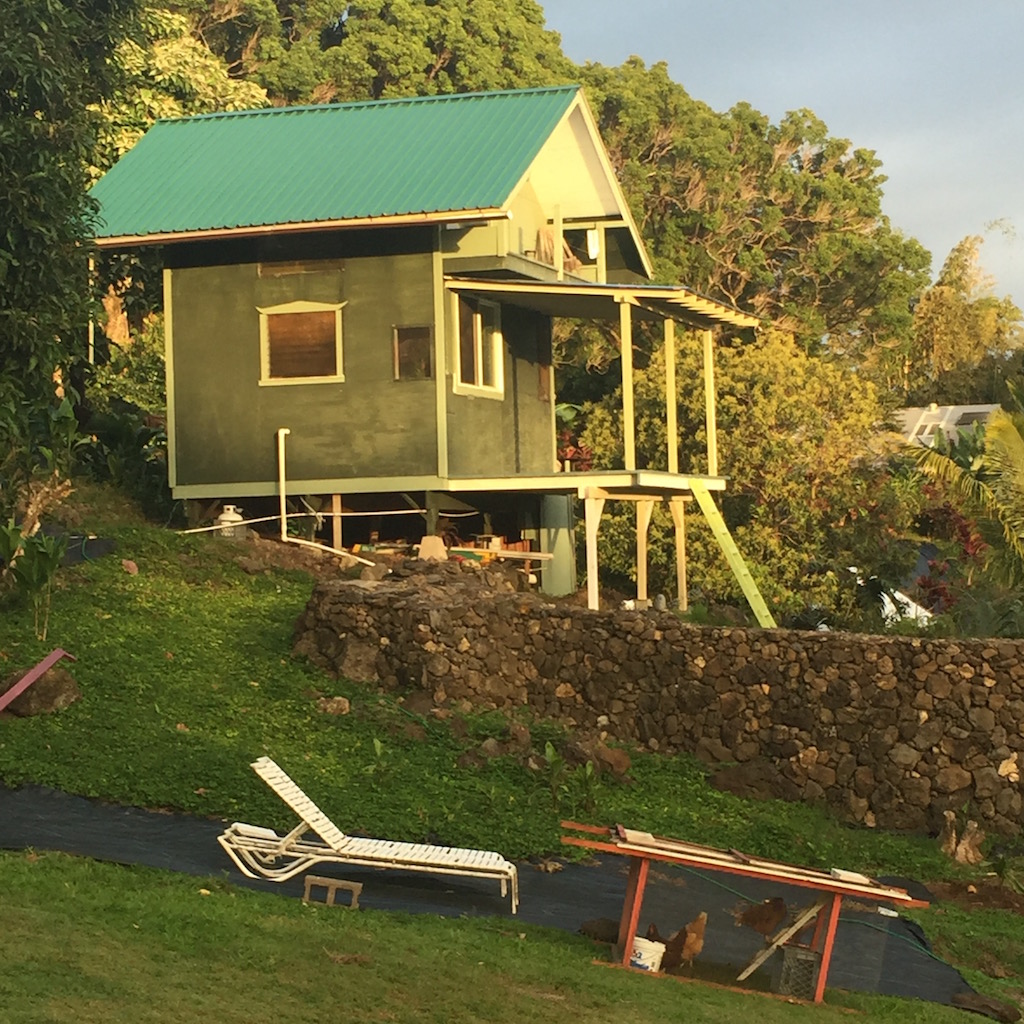 Note chicken tractor at lower right. We never actually sat in those lounge chairs – much as I like chickens and all.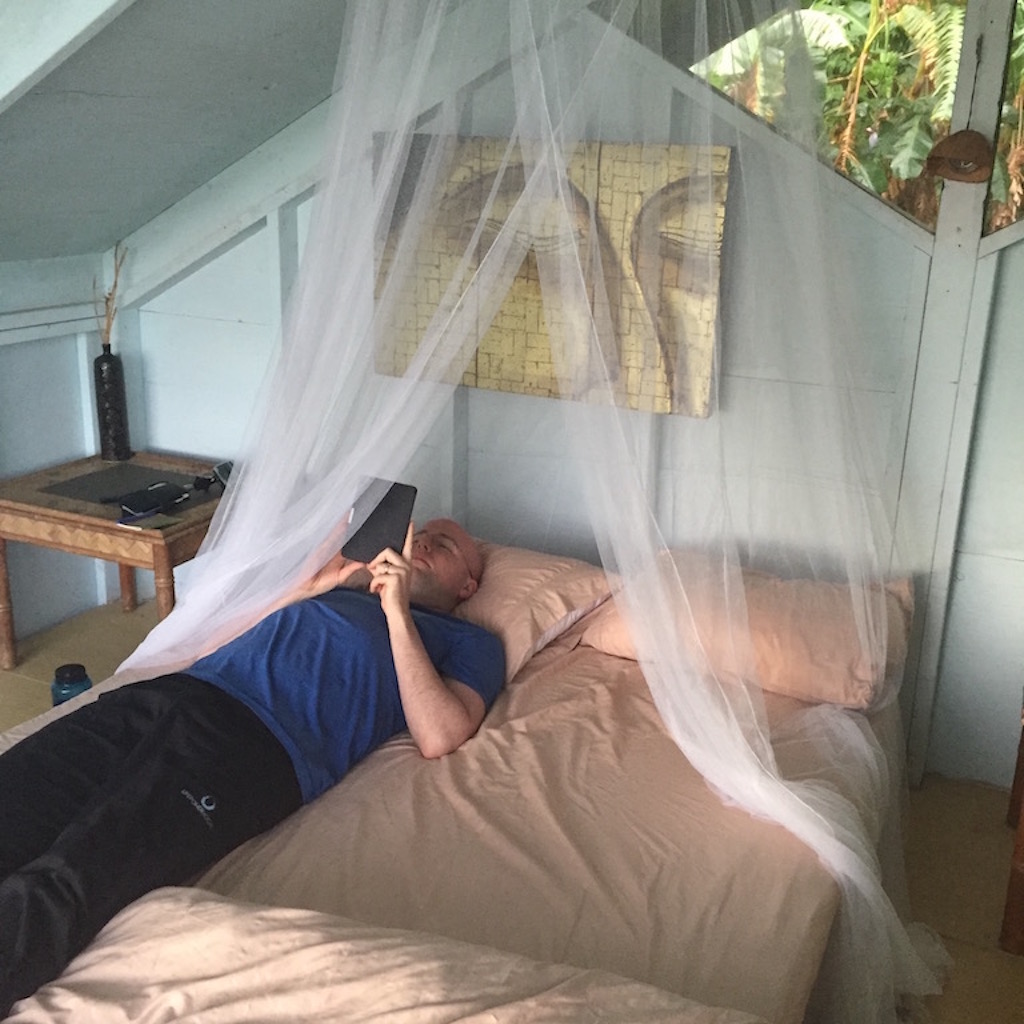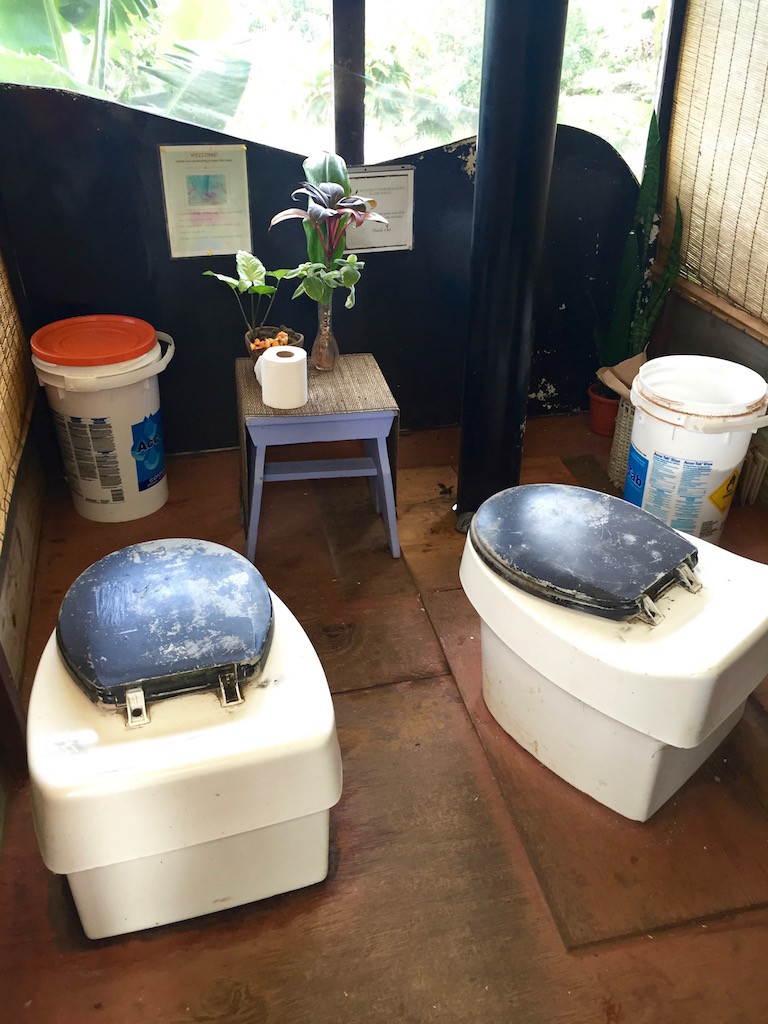 The outdoor shower was my very favorite thing:
View from the deck: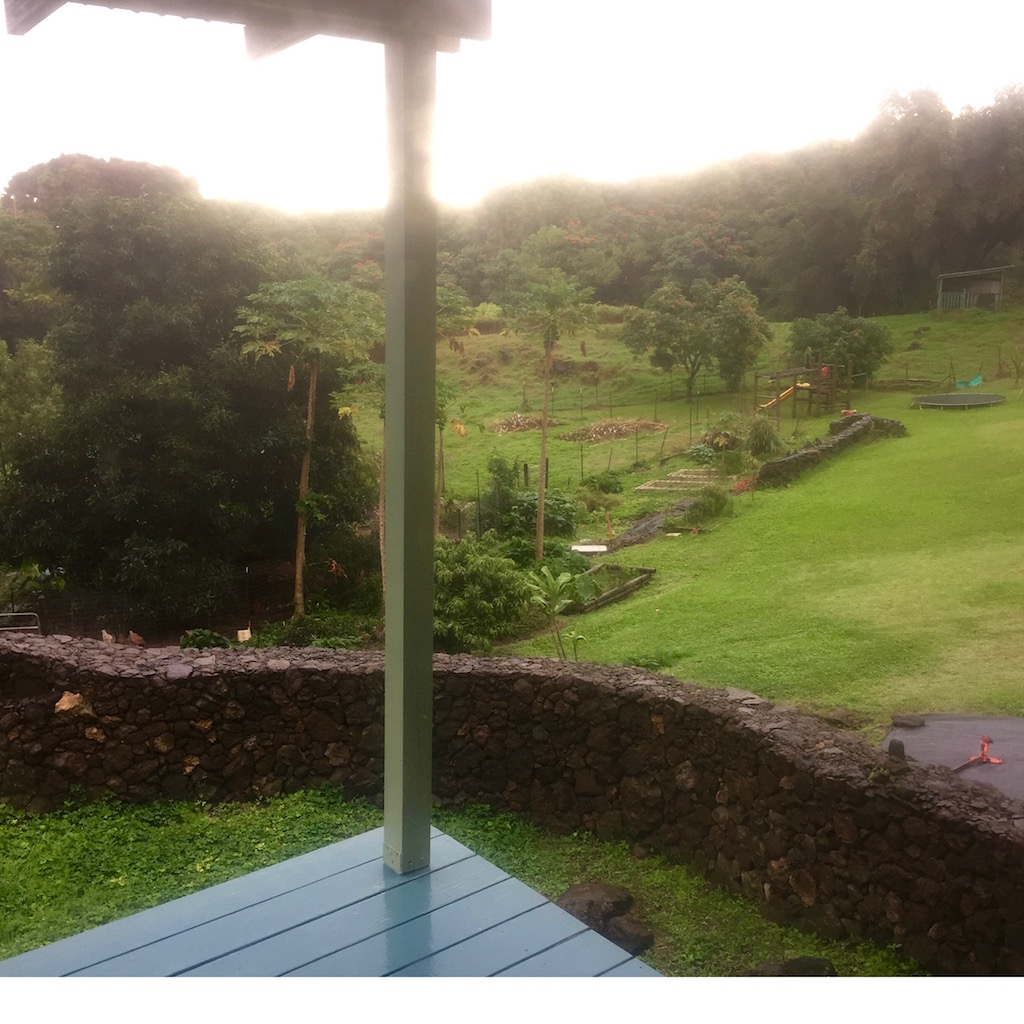 We could see a tiny scrap of ocean from the second floor loft, and almost always hear the waves crashing on the rocky shore – almost a mile down the hill from the farm.
I sort of fell in love with Hawaii. I bought a language primer (wikiwiki means quickly, keiki means children – whether human, coconut trees, fish, whatever – moana means ocean, popoki means cat!). I read up on its history (including the Mitchener classic). I learned the names of plants and trees. I read up on its particular racial history (diverse and tragic). I noticed the abundance of Episcopalians (Hawaiian royalty loved the ritual, beauty, pomp, and costume of our liturgy! Aw yeah.)
There's a relaxed, mystical, lush, melodious vibe – Florida and Cancun aren't quite the same.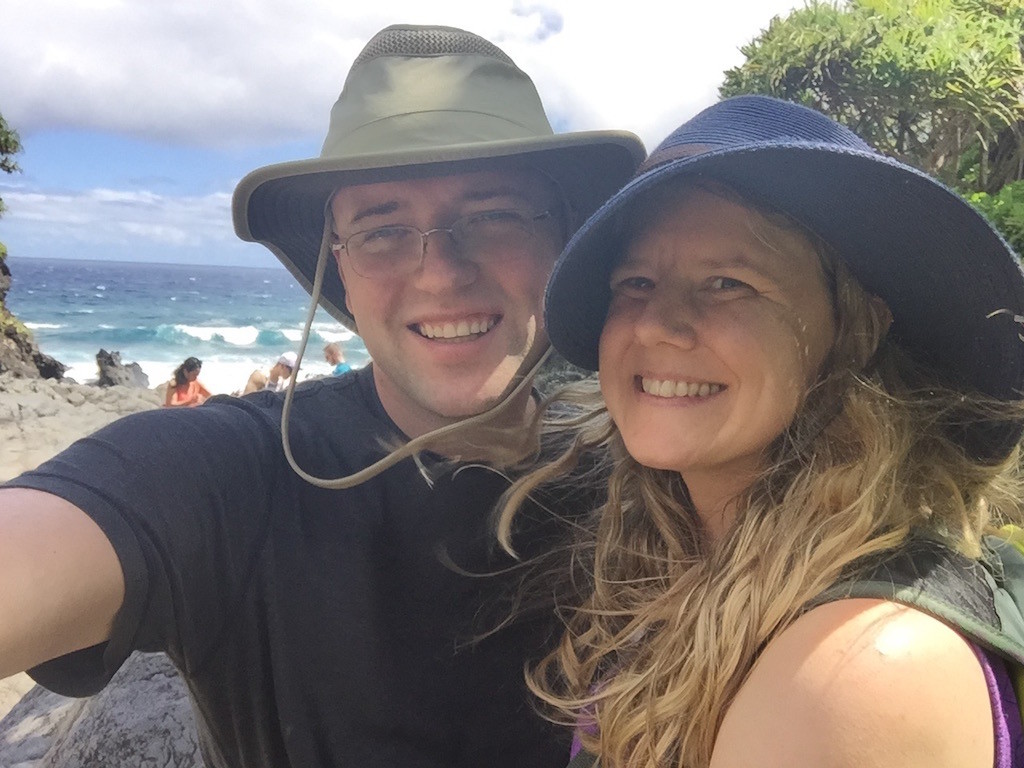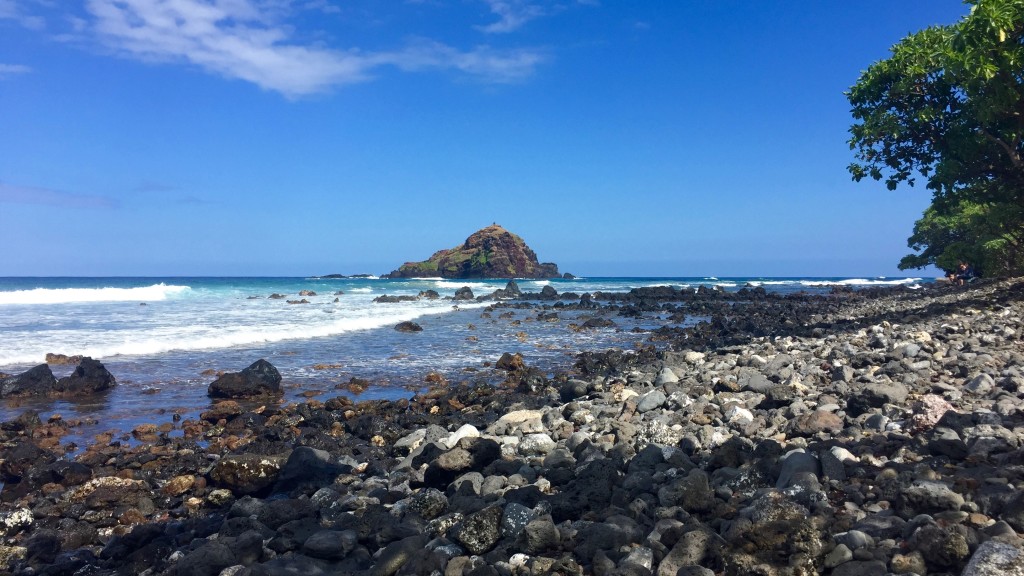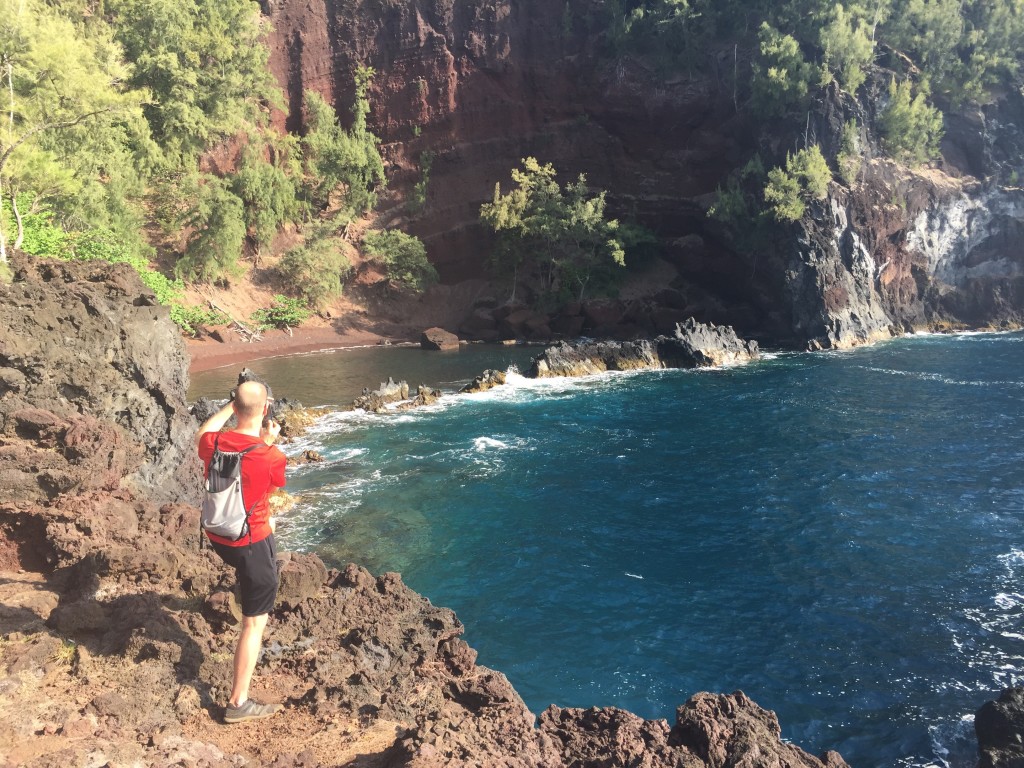 As you know, Hawaii is called The Aloha State. The word "aloha" reminds me the Hebrew word "shalom" – it used for hello and goodbye, and means love, peace, and affection. People who live in Hawaii talk seriously about "the spirit of Aloha" and earnestly engage it as a shared mission and sense of identity. The Jewish white guy we were staying with said he didn't believe in race (which is a whole other blog post), but that ALL island dwellers can be united by… you guessed it, the practice of aloha.
Maybe it's because I'm a native Chicagoan, but "aloha" sounded to me like a lot of b#llsh#t. As if sunshine and rainbows can melt racial inequality and a history of colonialism, breezes can blow away everything but smiles, and another mai tai will help you forget whatever ails you.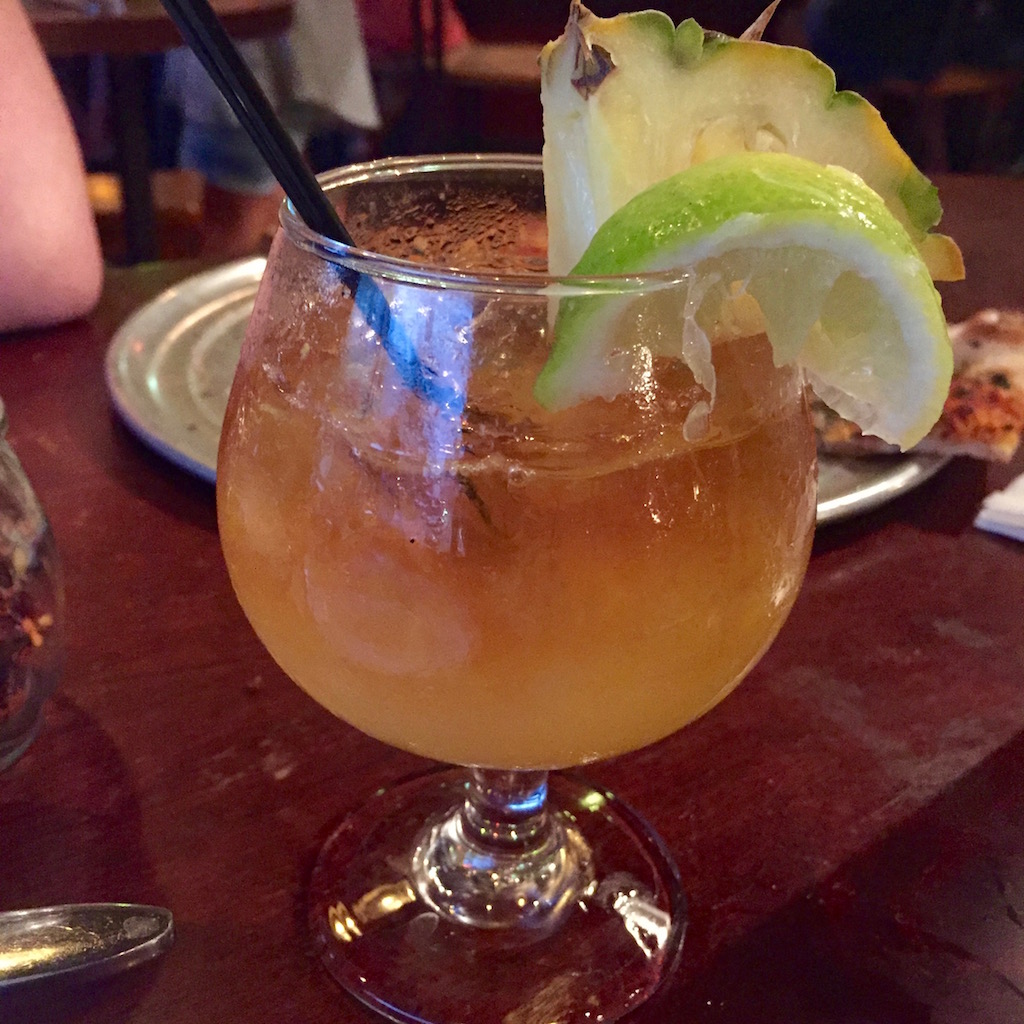 I'm not sure I became a believer, exactly, but there is something about sunshine and warm temperatures that never go above 90. About the smell, colors, and feeling of salt water and the sound of pounding, powerful waves. The sight of beautiful clouds and the Milky Way at night. Fresh fish, bananas, and flowers always blooming somewhere.
I'm not sure aloha is enough to solve post-colonialism or that I could ever quite buy into it, but I understand where it comes from and why it MUST work in some ways. I mean, just look at this place!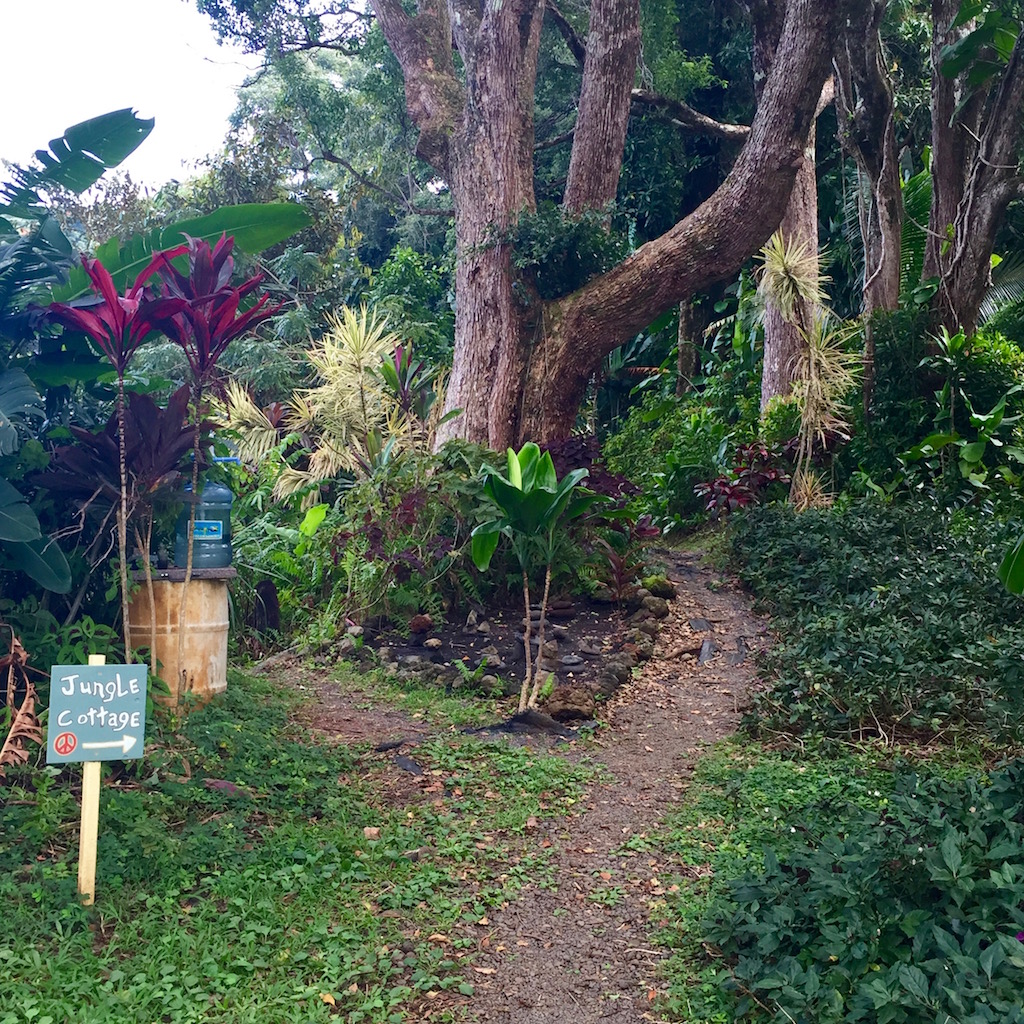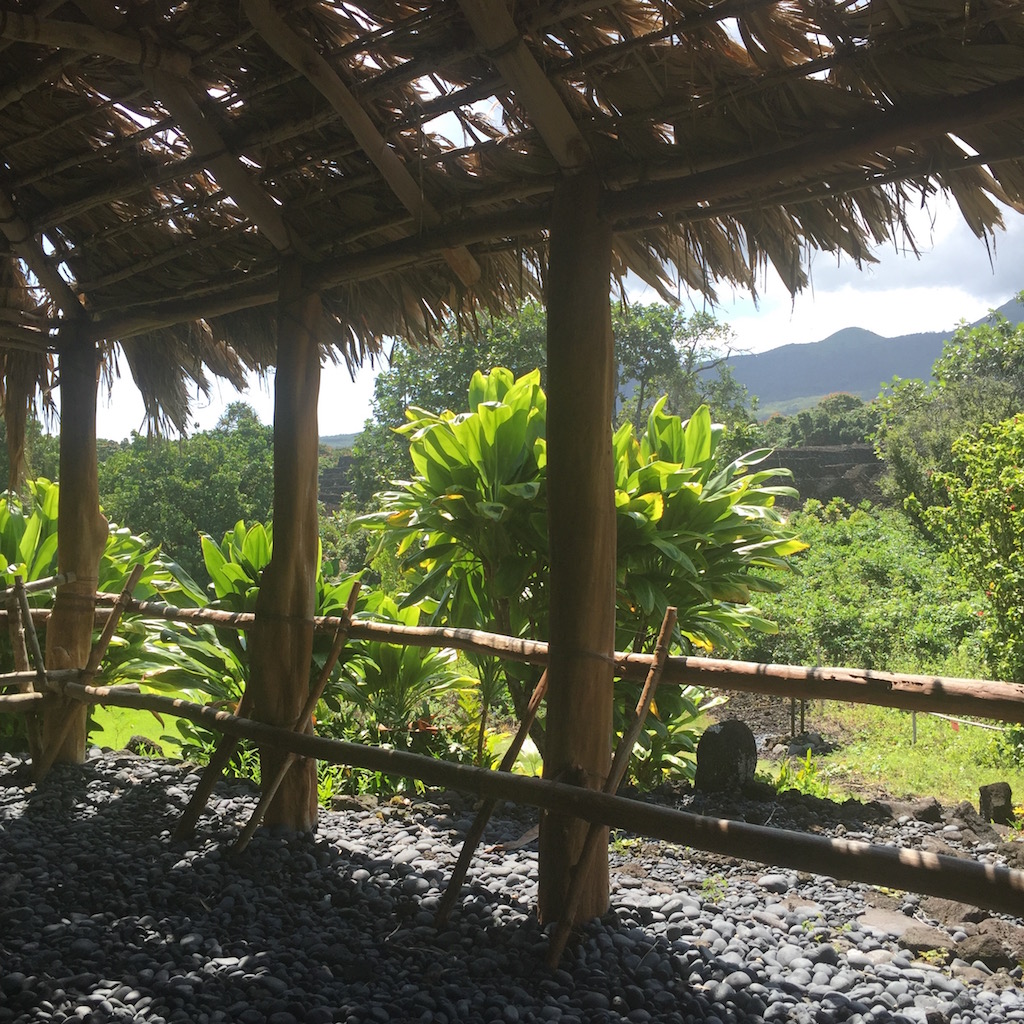 The plants are fascinating, too. Here are coffee flowers: ("Hawaiian snow")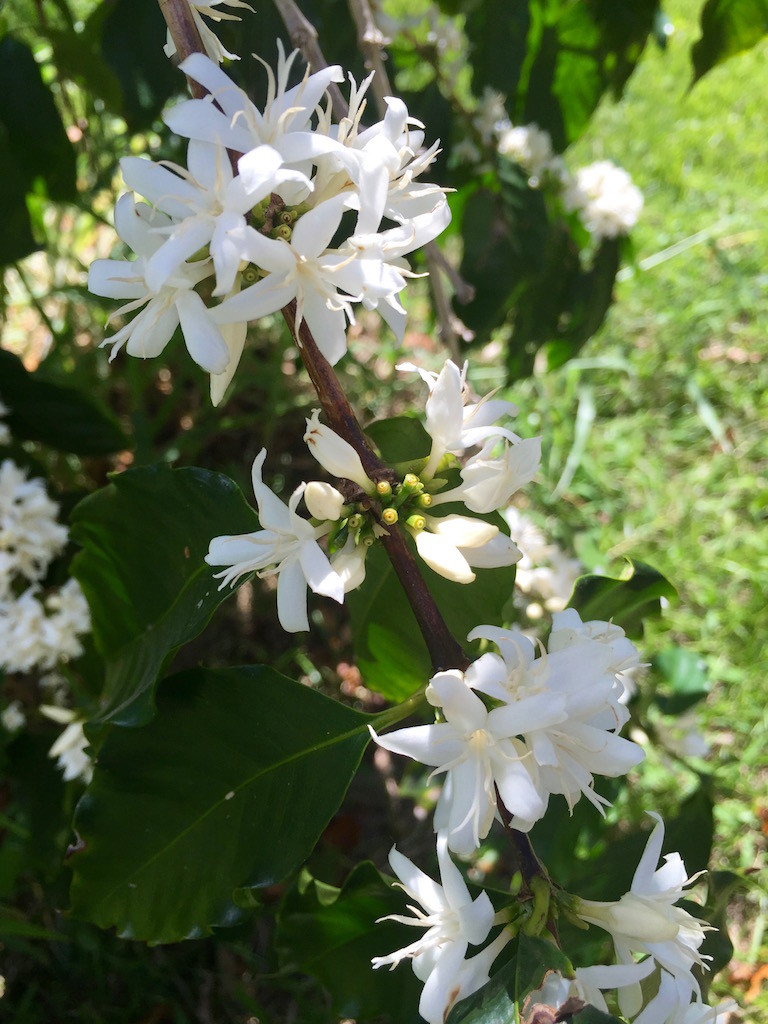 Pineapple bushes:

Banana trees, which are actually giant plant stems and not woody or a tree at all. That big purple flower seems so lush as to be indecent to this Midwest Puritan!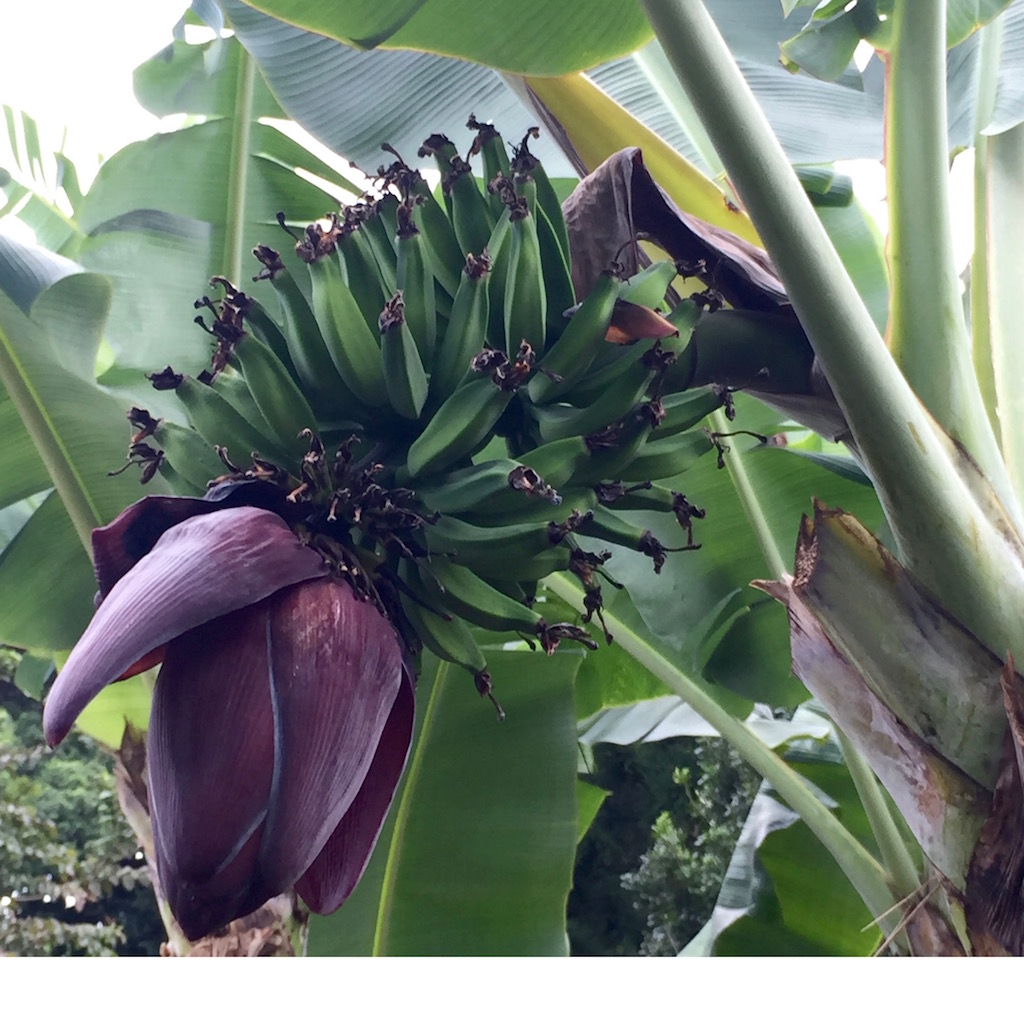 Flowers that remind me of hardboiled eggs:

Love the sunset glow of these: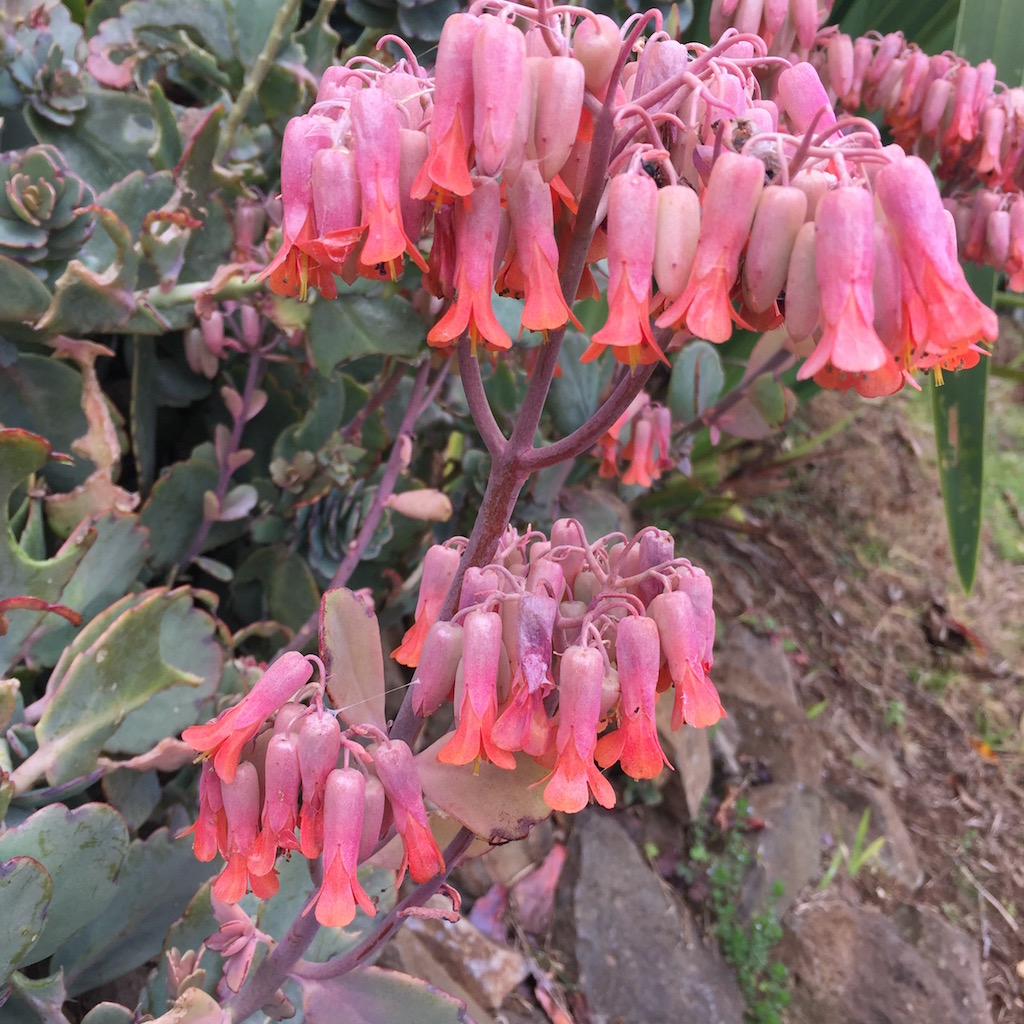 This one has three crazy-gorgeous stages – like something from Dr. Seuss: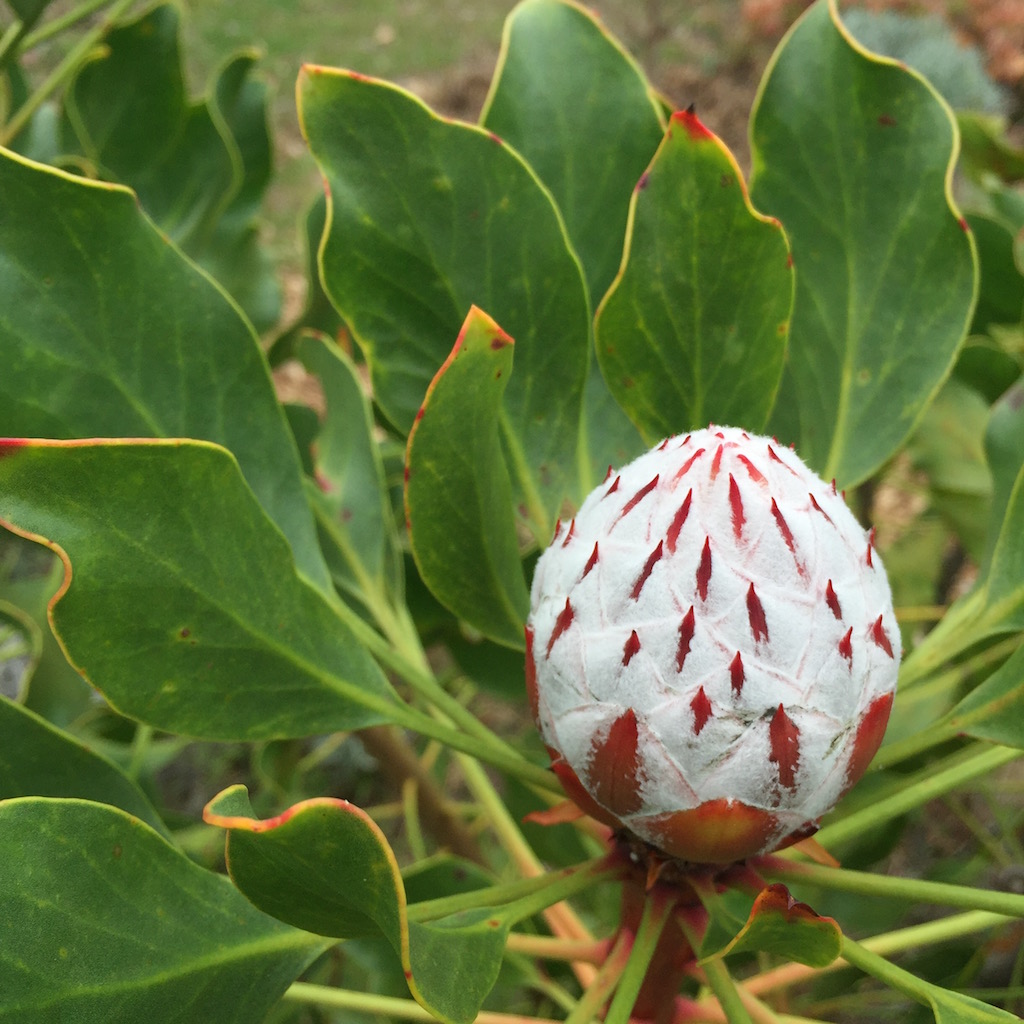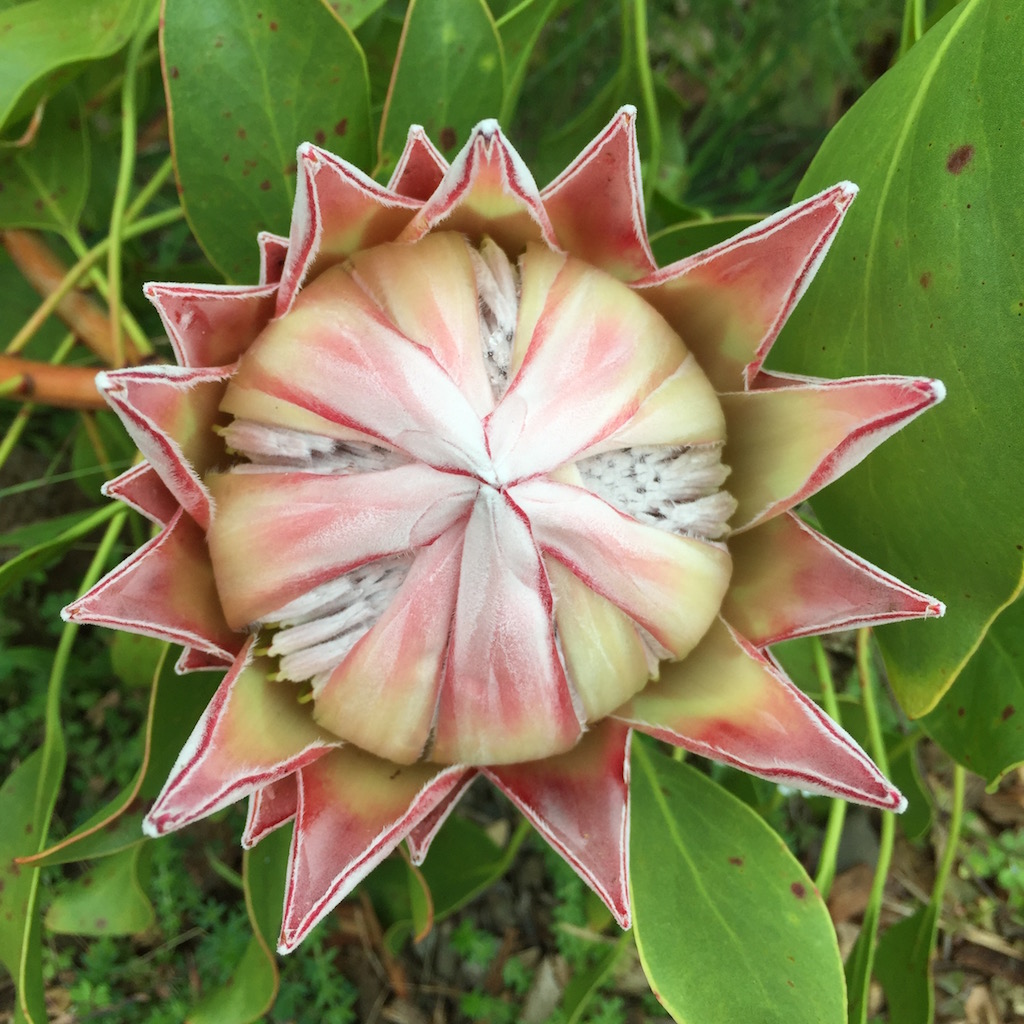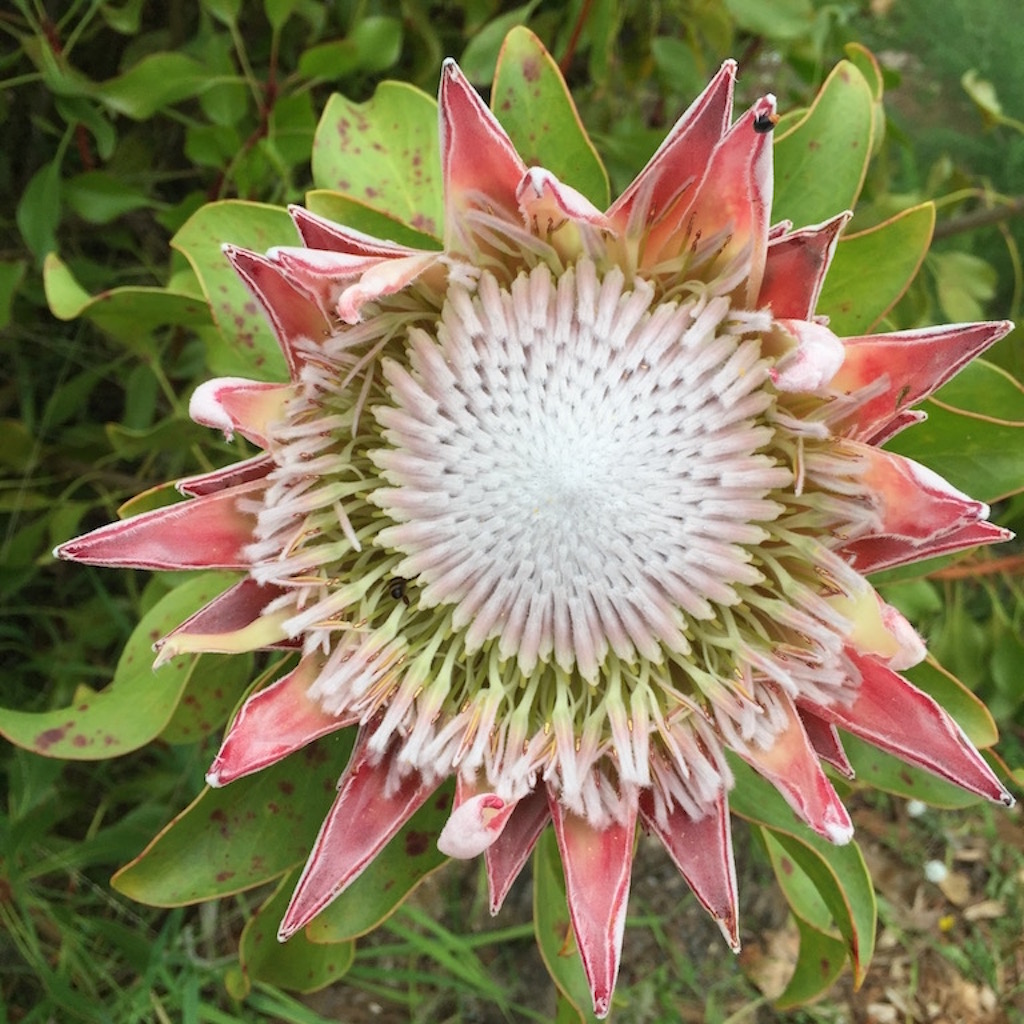 Me, buying lemons and limes at a roadside fruit stand for 24 cents each.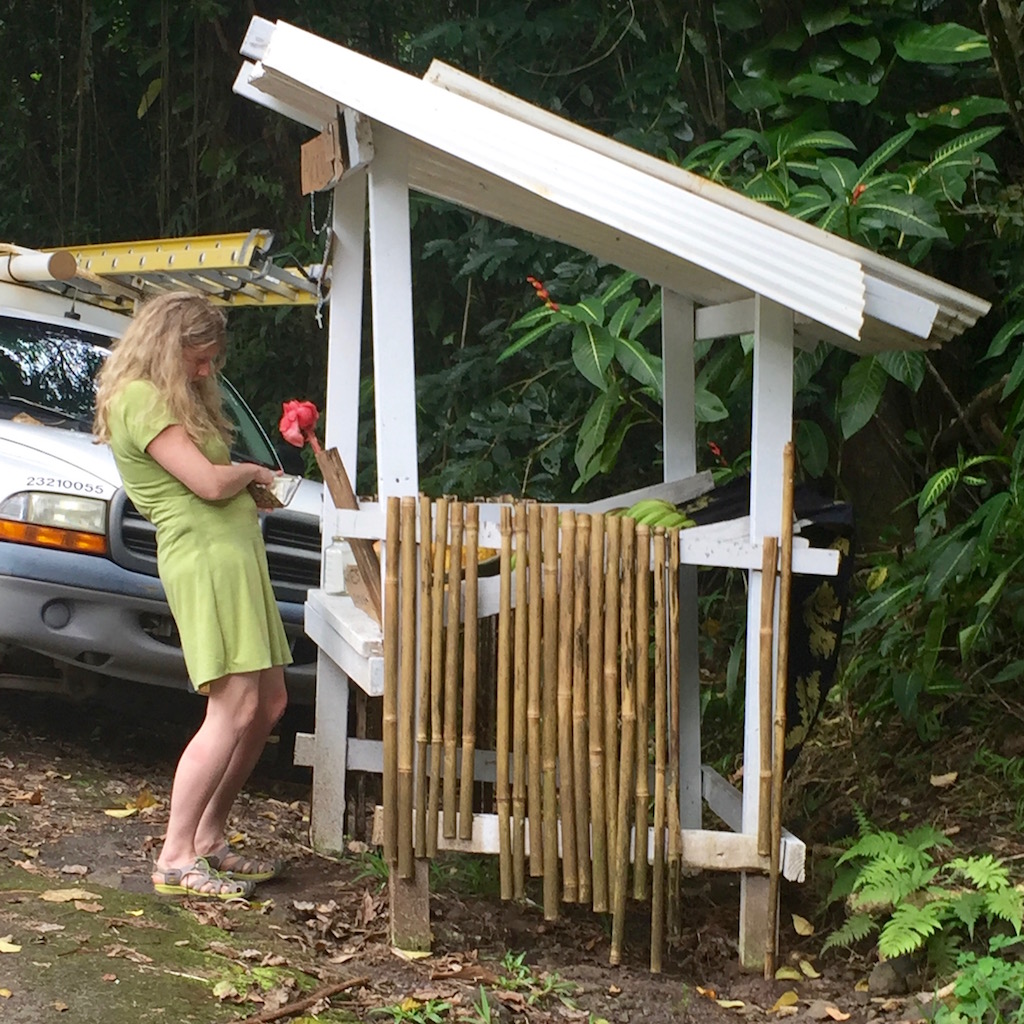 There are lots of signs like this. But you can still look at the view.
So many interesting and eccentric houses. Didn't realize I was also getting a shot of myself in the rearview mirror.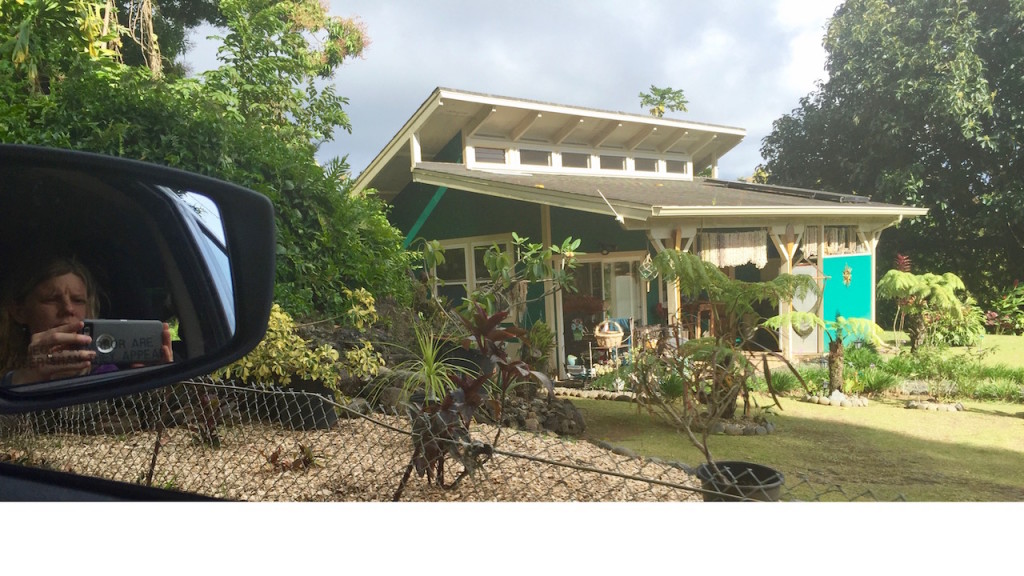 Found art – seeds and coconut husk in black volcanic sand. This feels VERY aloha: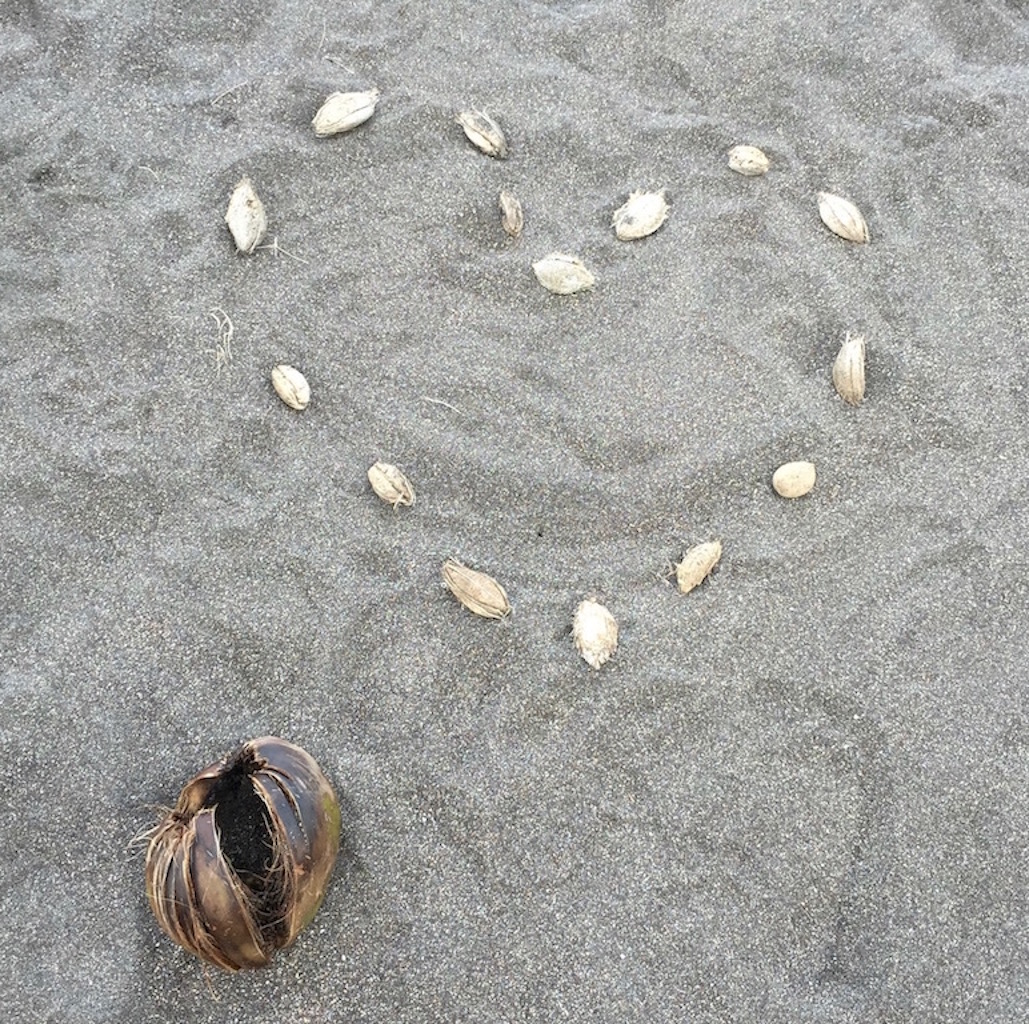 Even the signs are poetic in Hawaii.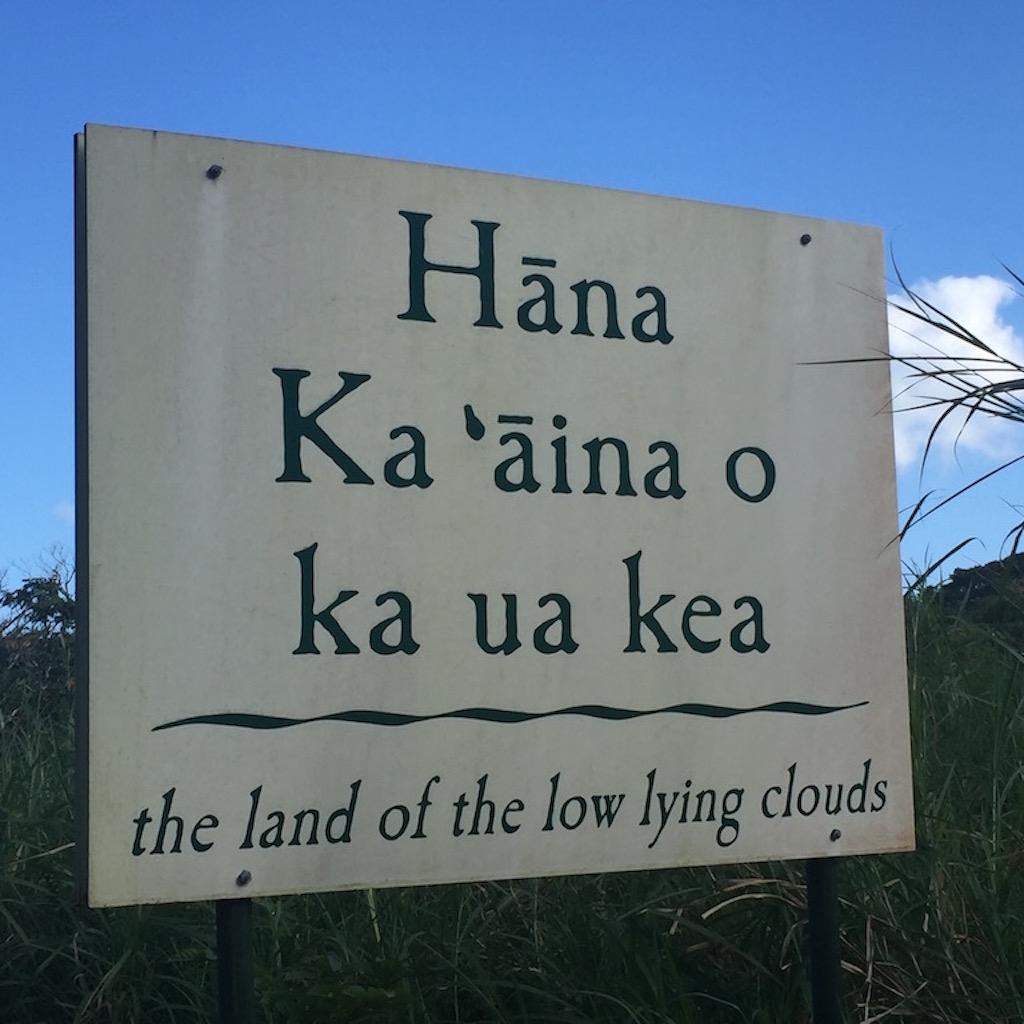 Of course, if you ask me, this is really just another way of saying: "it's foggy here".
Hawaii was a great place to turn 40 and to contemplate life, self, and vocation. Evidently, I need a little less cynicism in my life and perhaps (gulp) a little more aloha. Christians (especially Episcopalians) believe the sacred can be and is revealed in the physical – that what is spiritual is incarnational. Baptism, Eucharist, the sign of the cross, candles, incense, a good meal, dirt on my hands, a kiss, a crucifixion.
What is physical in our days frames our experience in our lives. This is what I experienced in "aloha." This is what I experience when I see the enormously open flatland of the Midwest or expanse of Lake Michigan – my heart opens wide like one of those flowers, even in winter. When the cold winter wind blows, I feel cozy and vibrantly alive inside my coat and hat.
Can we cultivate our own physical reality (beyond climate and geography) to encourage what is good inside us? Do our homes, our clothing, food, music, or workplaces grow or stifle our ability to love, forgive, wonder, or repent? (It's Lent, after all.)
Something I'll be thinking more about. I'm so grateful for our trip. And to finally be the big 4-0!