I love taking walks in winter. It's still. Nobody is around. Everything is exposed down to the most basic level. And I love the cold, when I have a coat and gloves, anyway. Of course, gloves have to come off for taking photos, so for a number of these, so I lost the feeling in my fingers more than once, trying to get the right shot.
Some things Odo and I saw this afternoon (before 5pm – hard to believe)…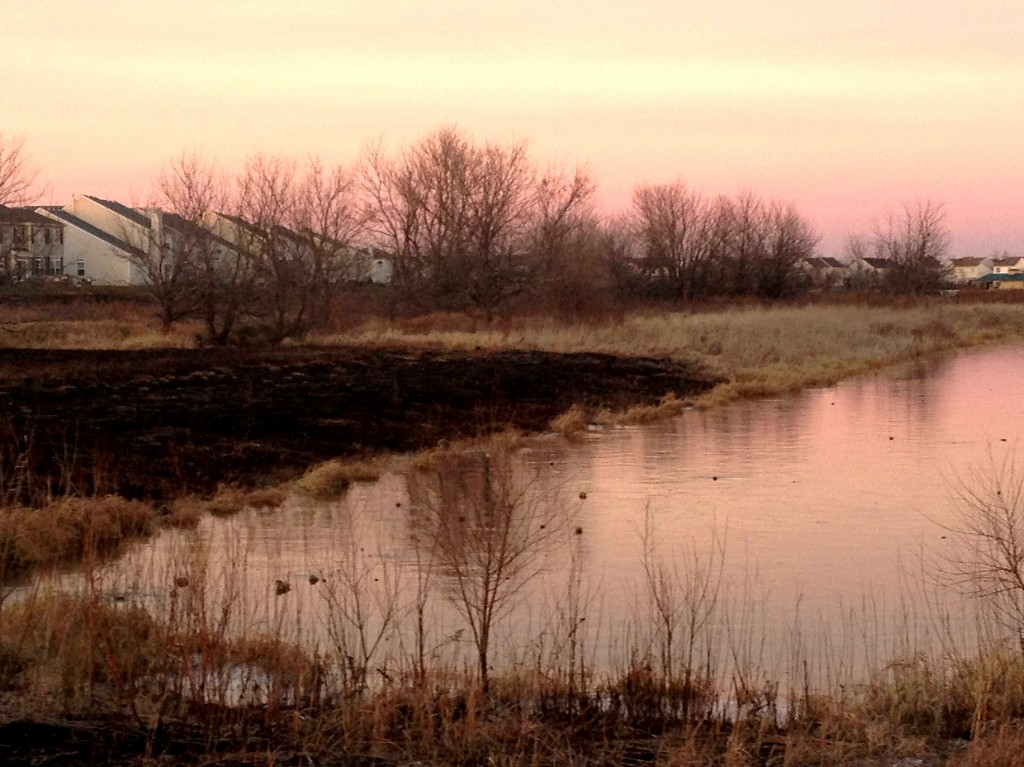 You can see a patch of prairie that was burned by the Park District last month, on the left, there.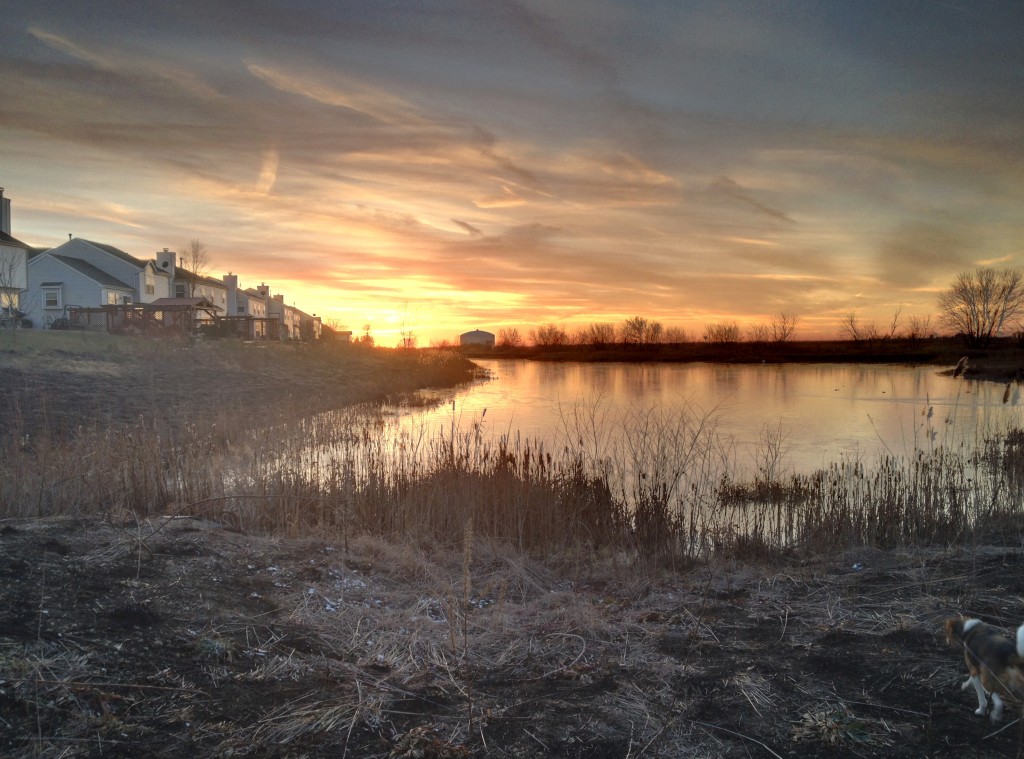 Sunset with beagle, lower right.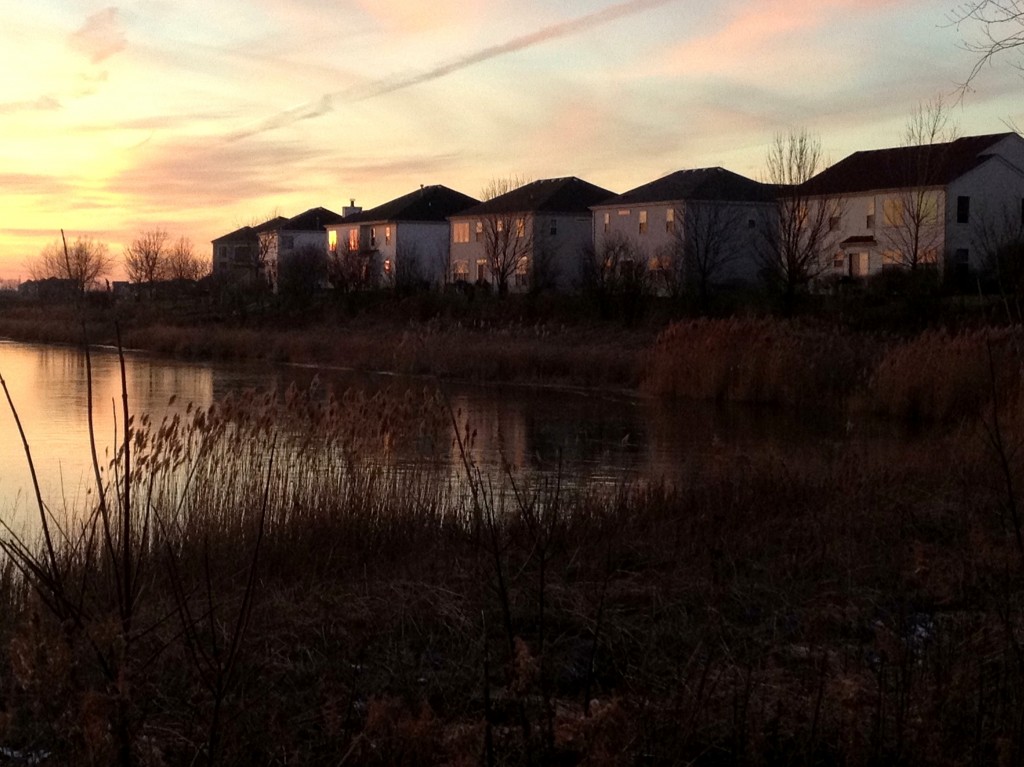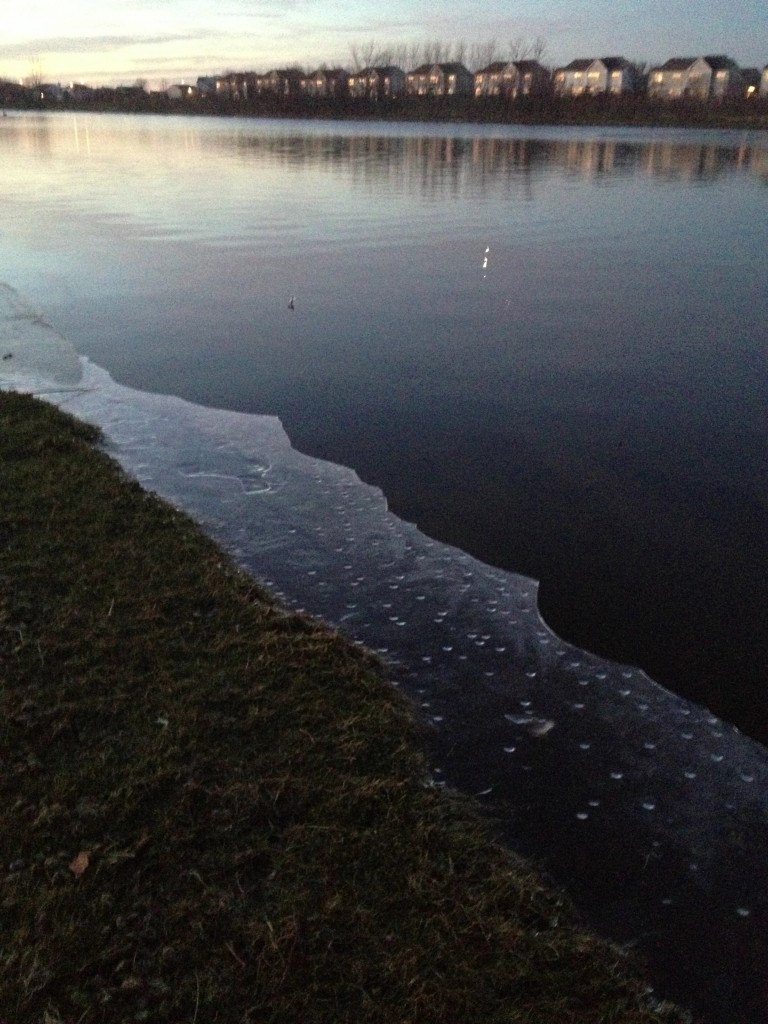 Ice, with dots!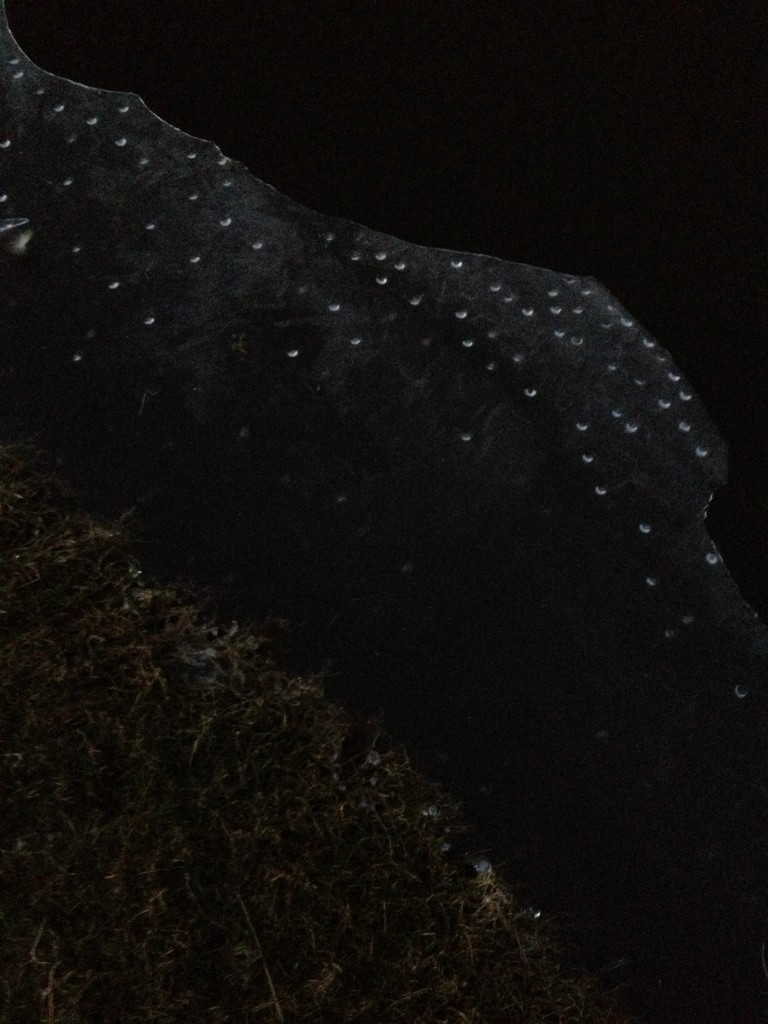 I'd like a glassware set with this pattern…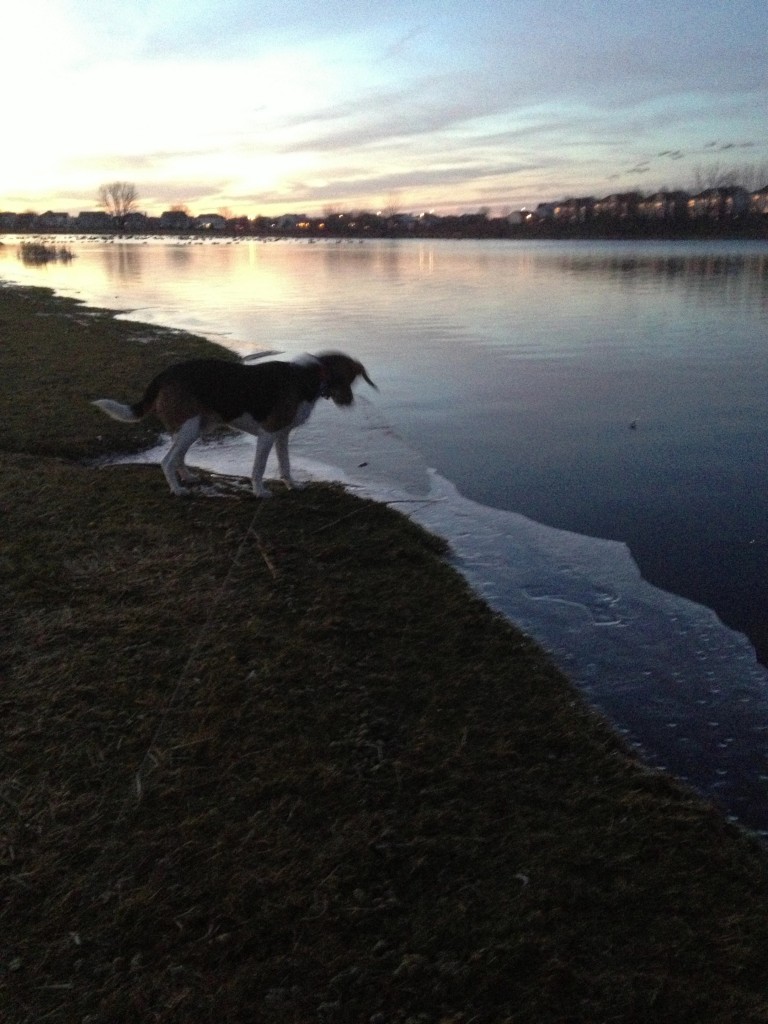 Thanks for getting me out of the house, dog.