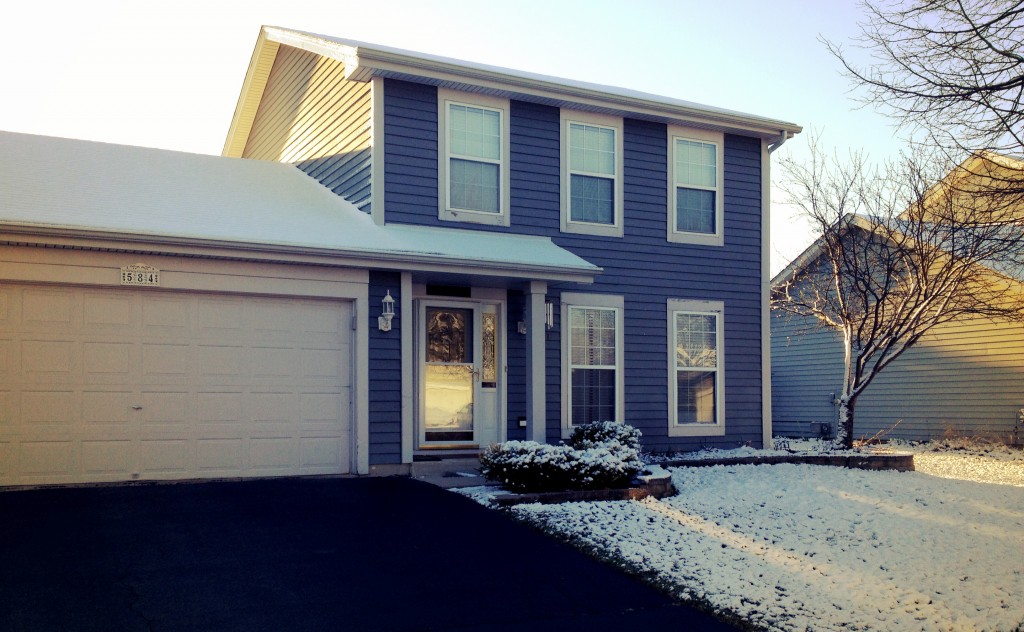 From my friend and colleague, Matt Gunter (bishop-elect of Fond du Lac, WI):
Like a lot of folk here, I was not excited when I woke up to snow on the ground on this mid-April morning. But, I want to suggest that snow on the ground is a great way to kick off Holy Week. It provides a metaphor for what we are commemorating this week and will celebrate on Sunday. 
If there is any truth to what we are about this week, then sin and brokenness, disease, death and decay are as out of season and ephemeral as April snow. Real enough, to be sure. But we live now in the expectation that death has no more ultimate claim on us than spring snow.
So, don't let the snow get you down Spring will come and summer too. And, as Mother Teresa said, "Don't let anything so fill you with sorrow that you forget the joy of resurrection."
And shucks, it's also just so pretty!