On the Sunday before Christmas… probably during announcements. We had the children's pageant that morning, so it was a full house.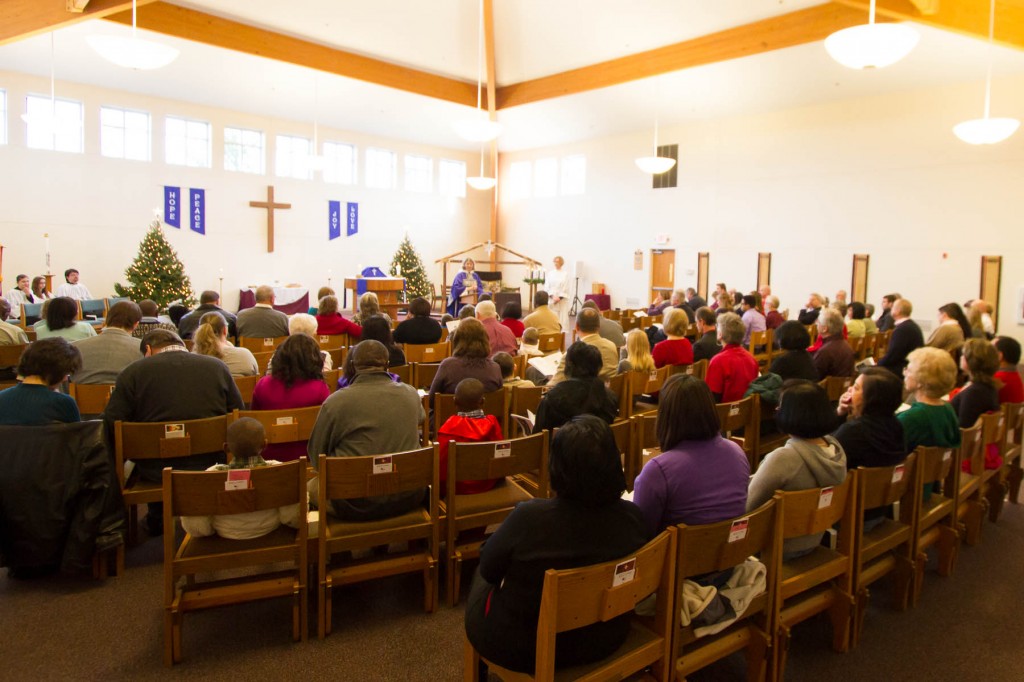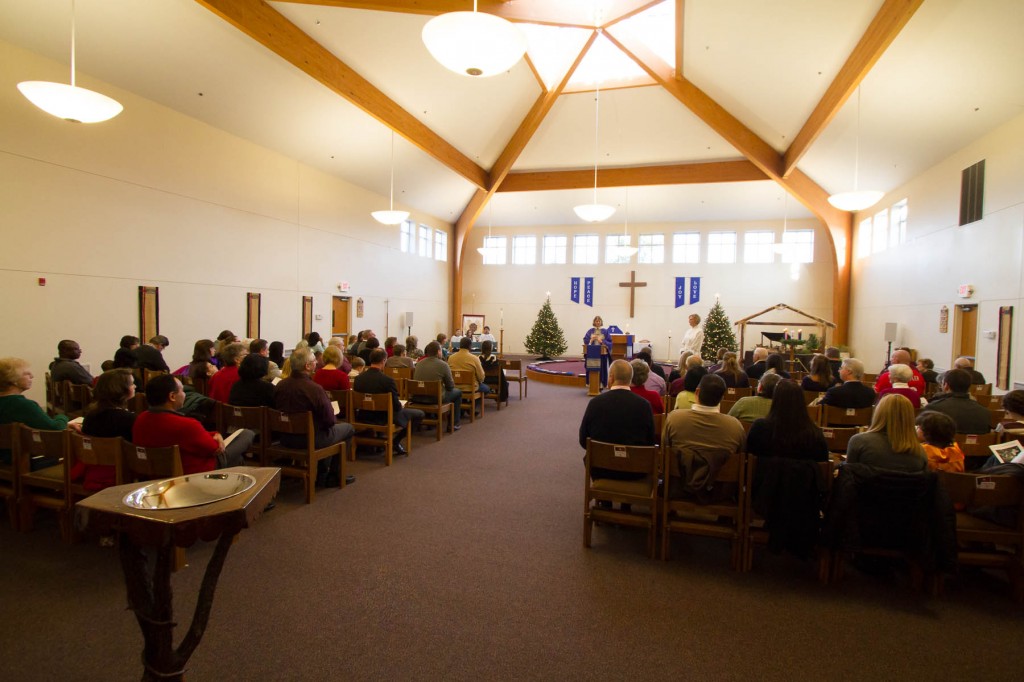 That second shot – wide angle lens! – makes it look more narrow that it really is. Actually, it's almost a square.
My husband, Adam, took these pictures from the back, where he sits with the choir.