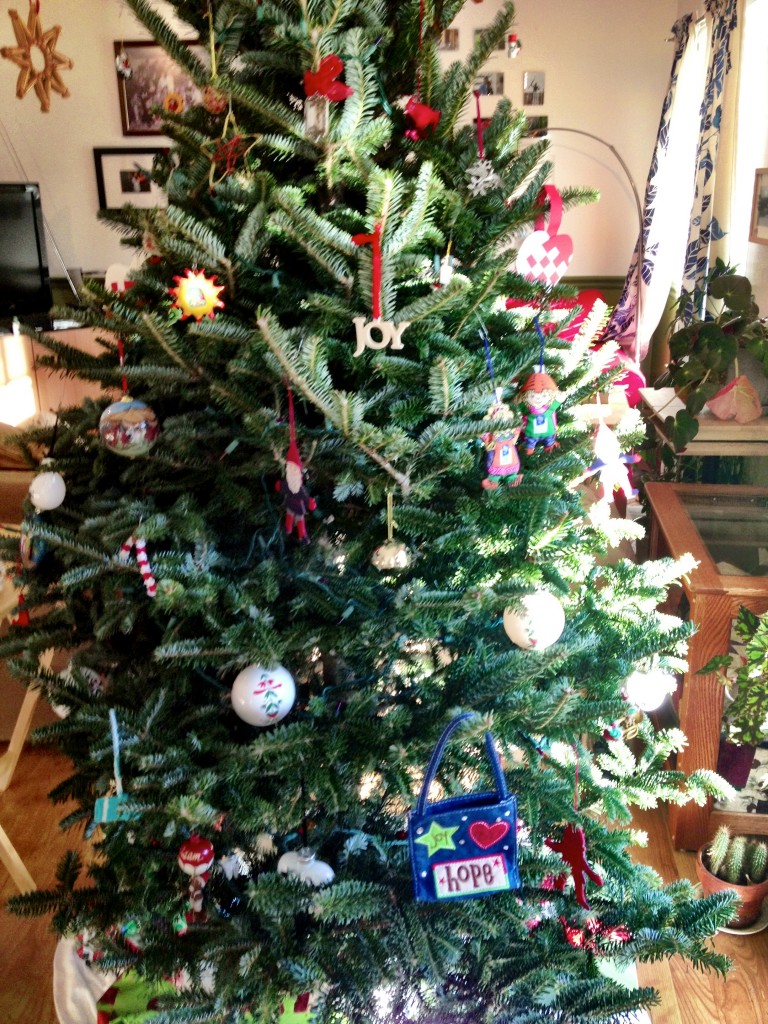 Our tree, daytime.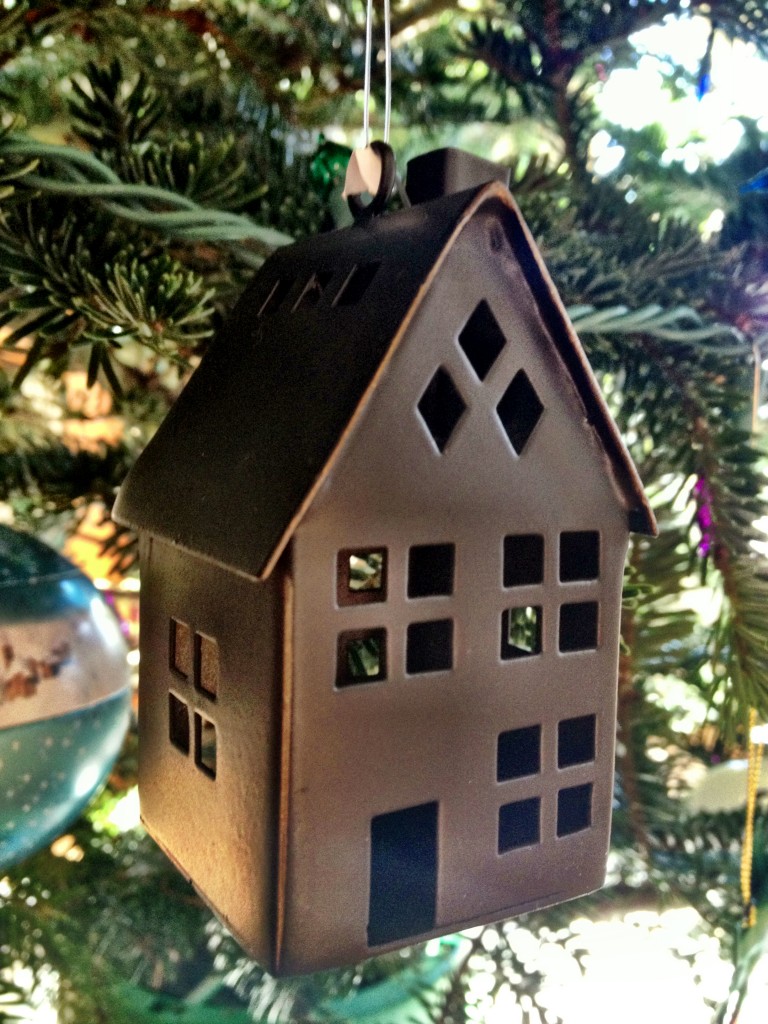 House ornament!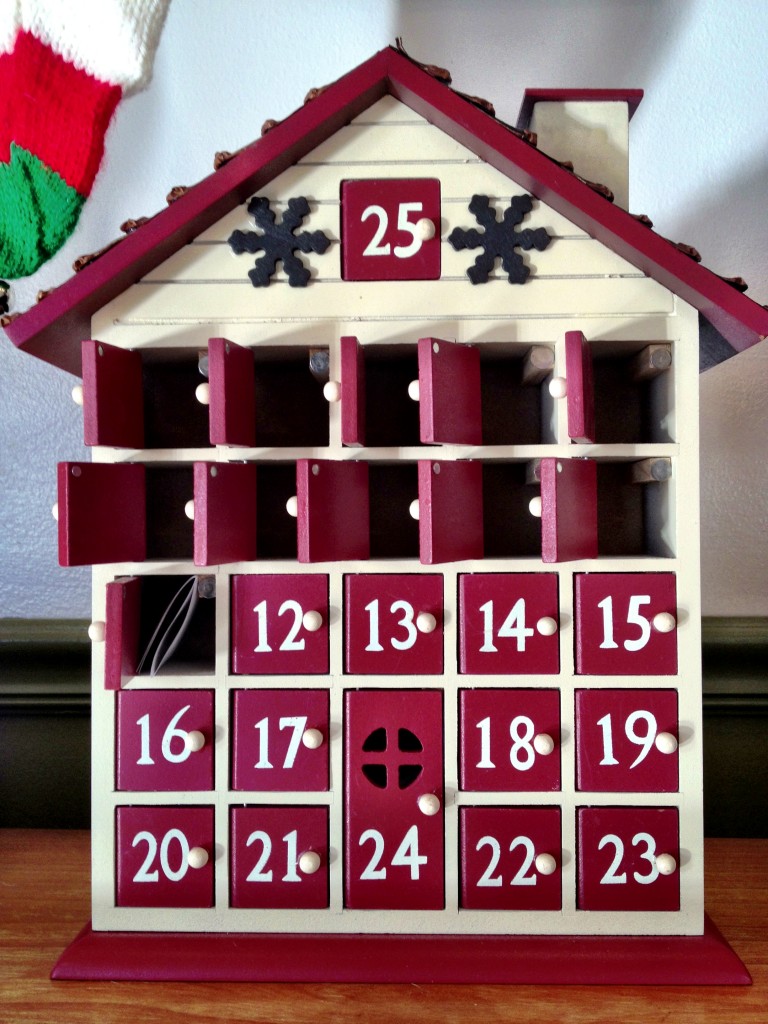 I got this "Advent box" (?) from Target a few years ago, and each door has a slip or two of paper with verses that match the Jesse Tree ornaments I've been collecting…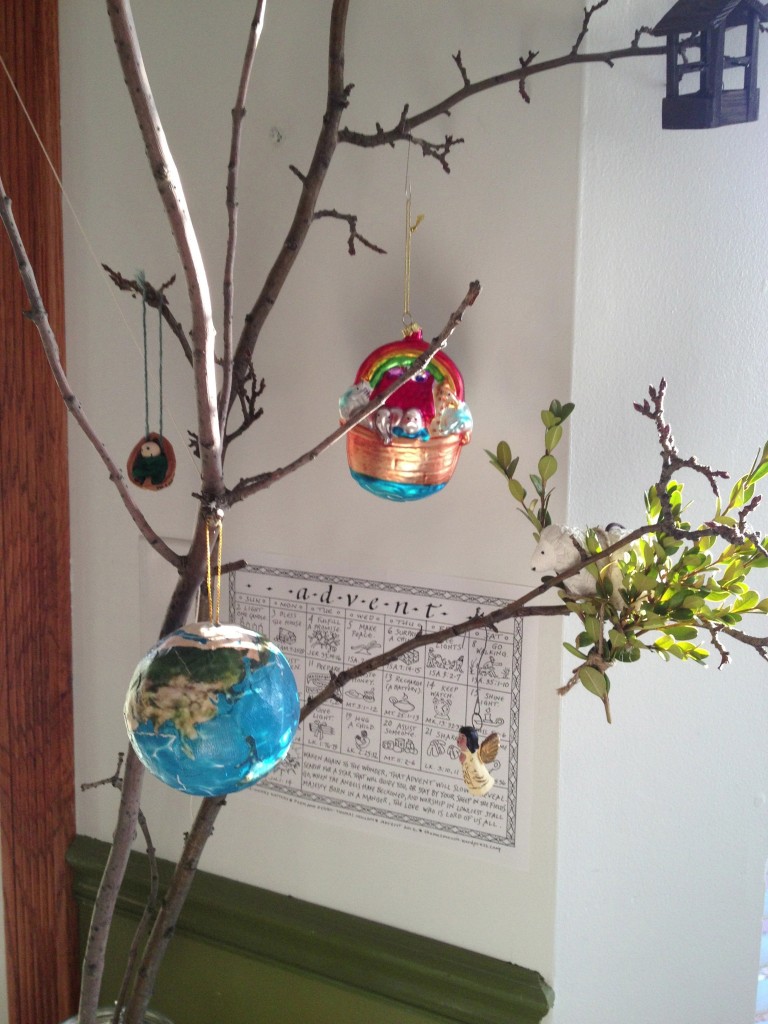 Jesse tree — a bare branch with ornaments that represent Old Testament stories — creation, the ram in the thicket, Noah's Ark, Baby Moses, Hagar's well… it's a blast to make the ornaments or go on wild goose chases for some of these things online. (Hoping to post more on this later…)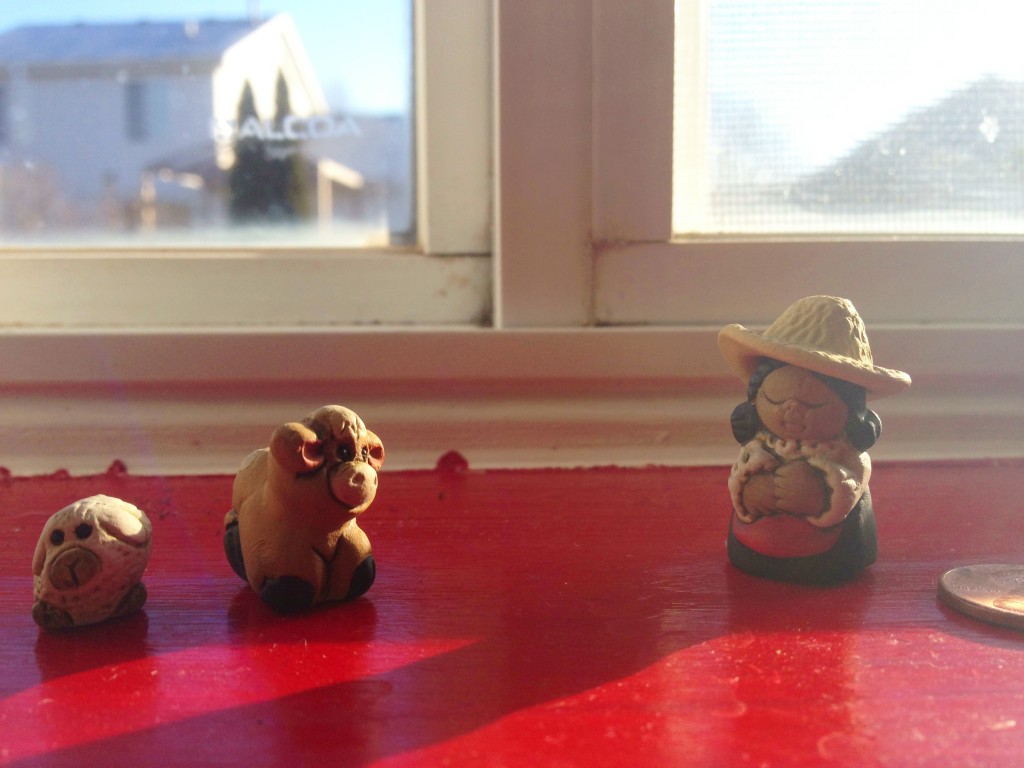 Tiny nativity figures (see penny, right). Mary and the animals to start… Joseph, Jesus, and a shepherd come later.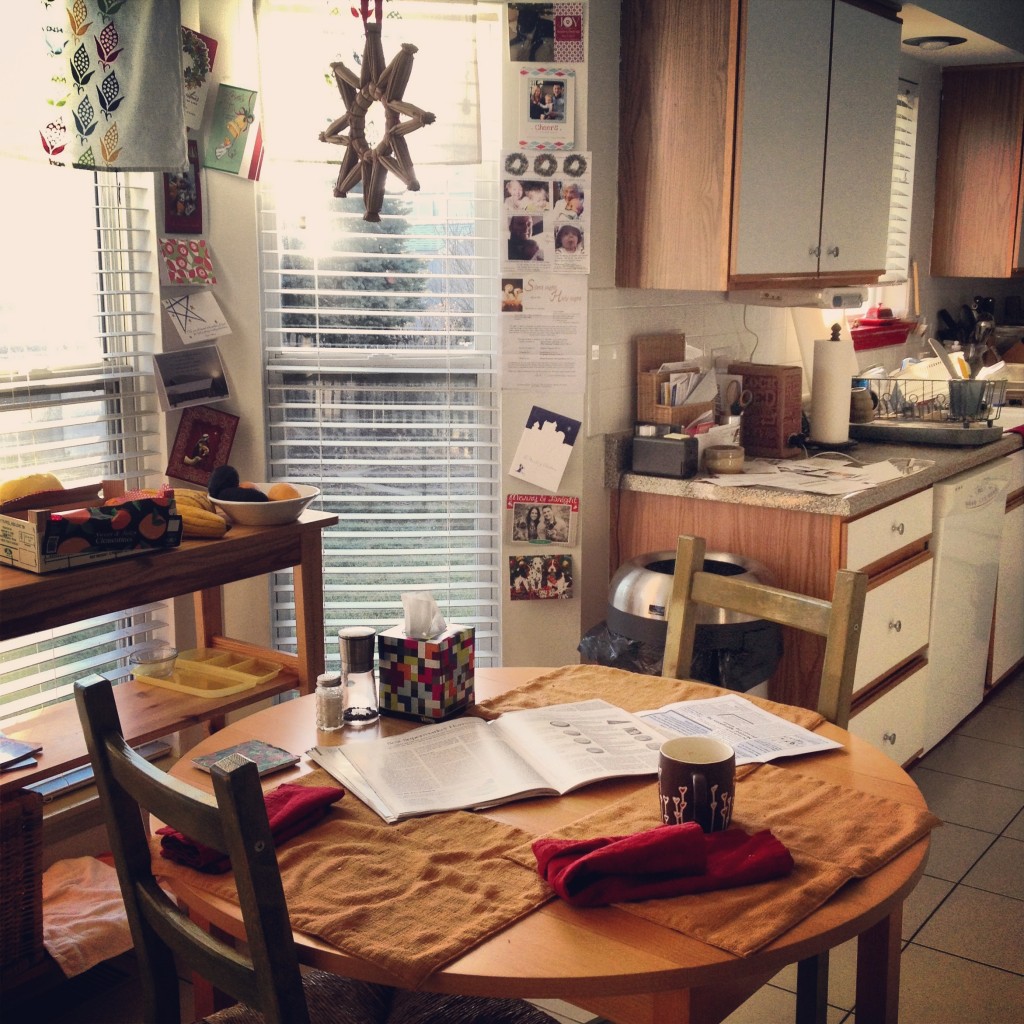 My kitchen, with Christmas cards, Norwegian Christmas straw star, and general mayhem.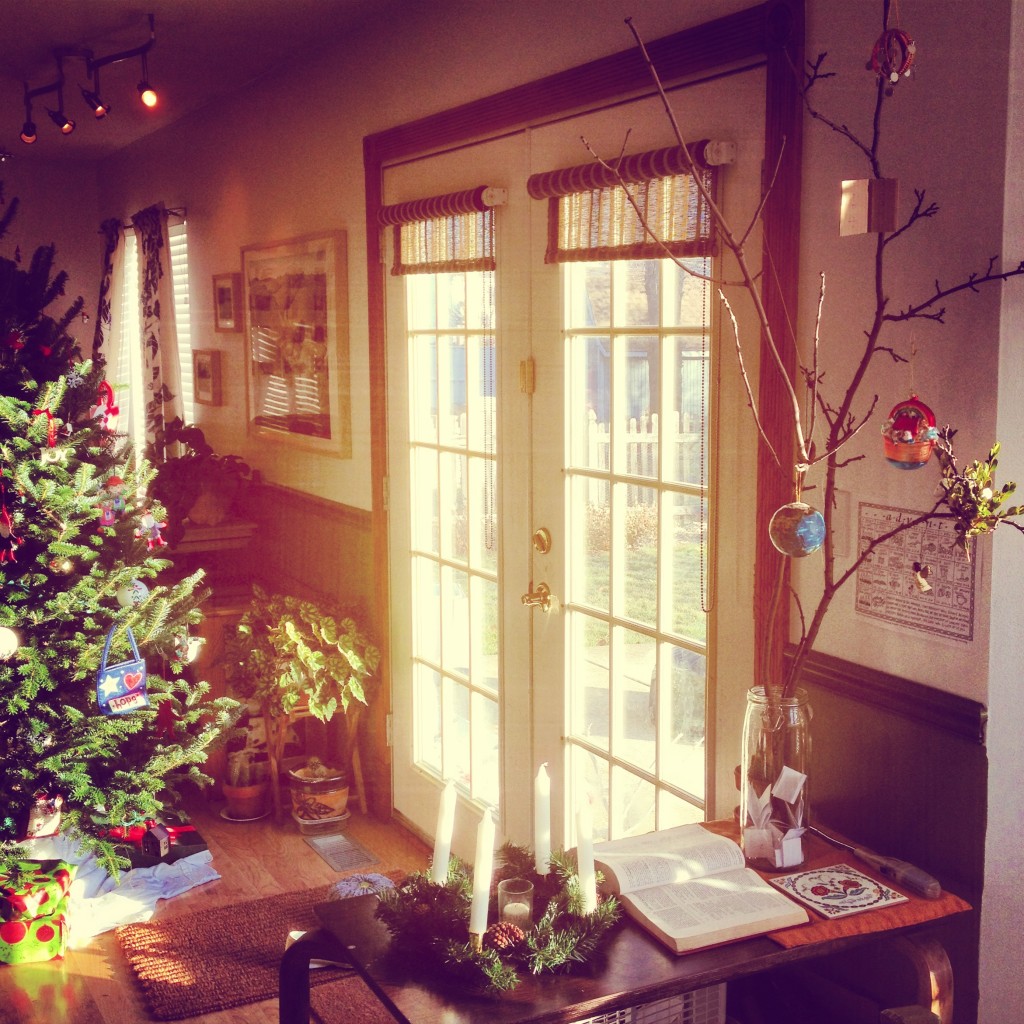 Jesse tree and Christmas tree, with Advent wreath. And sunshine.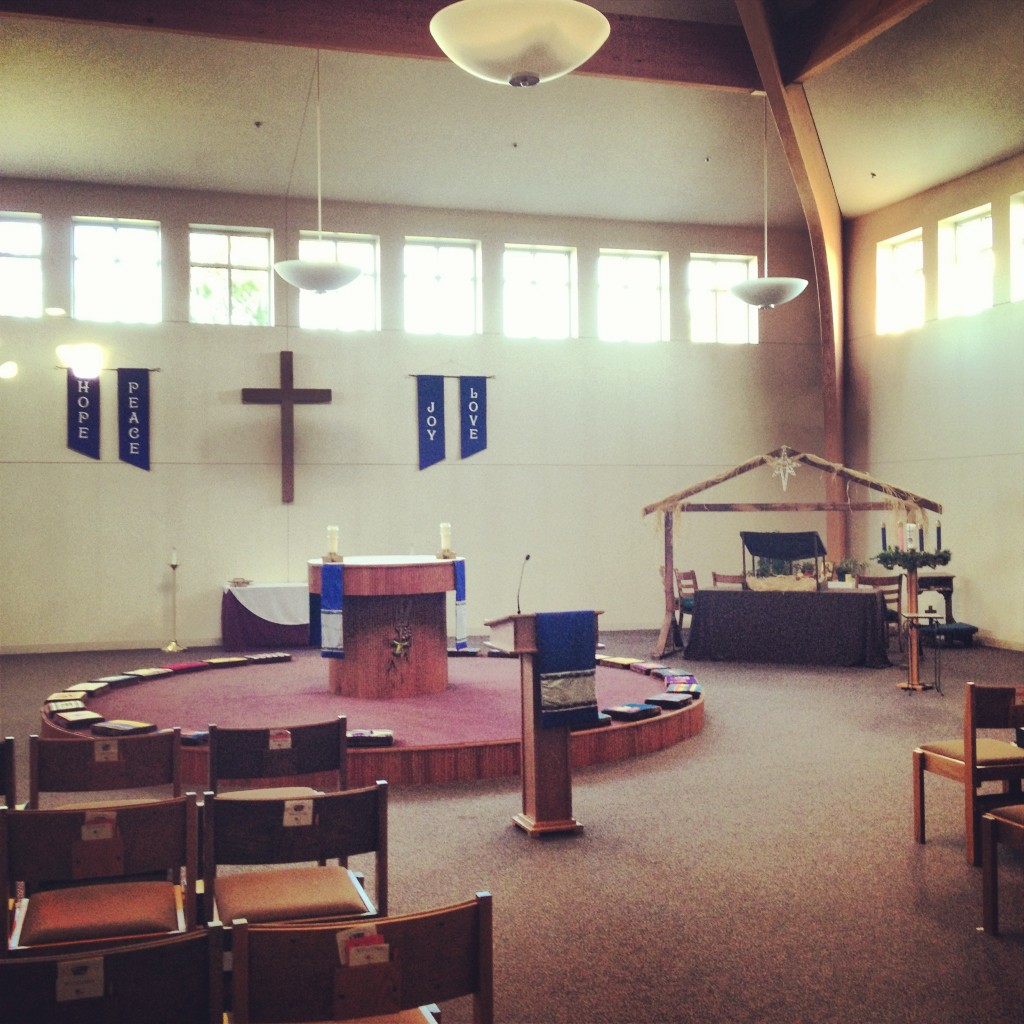 Church sanctuary, Advent paraments, Advent wreath (right), and empty manger…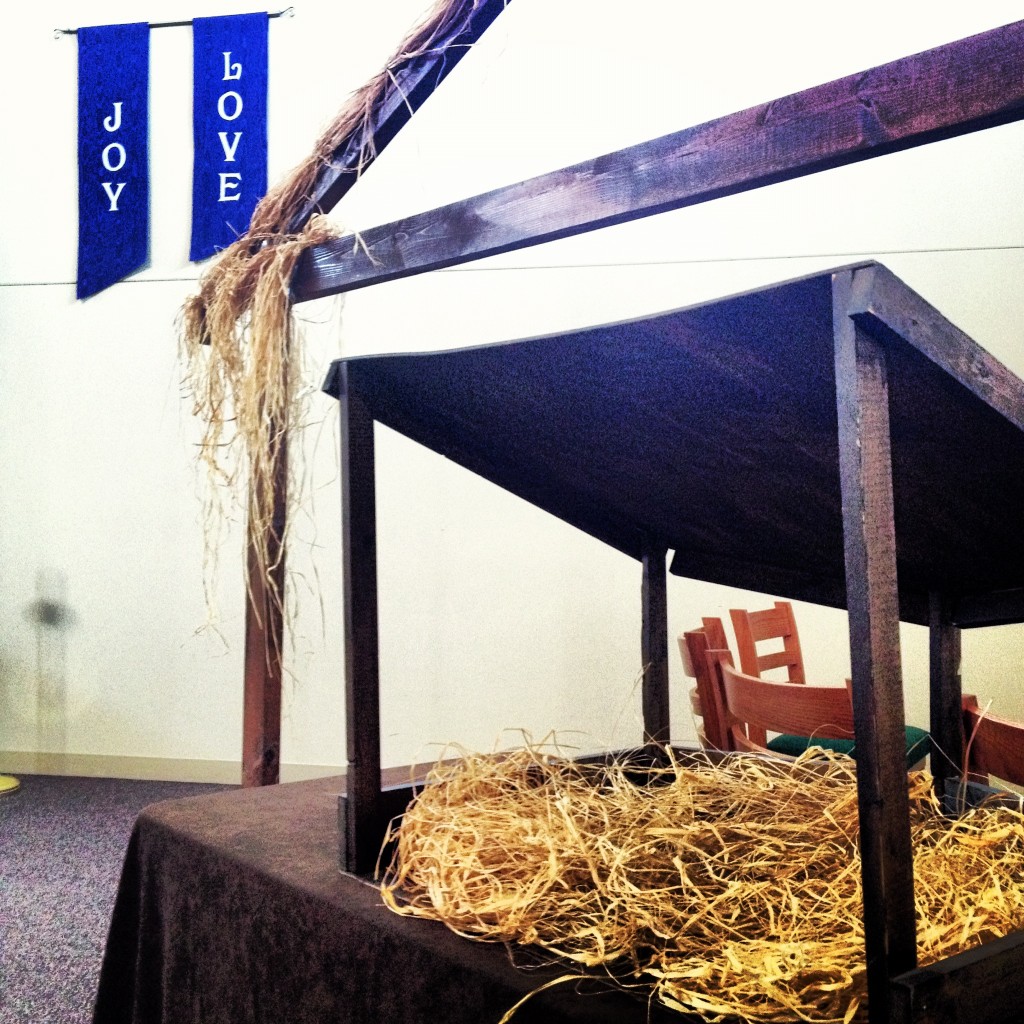 Empty manger, close-up… figures come later, and a couple Christmas trees.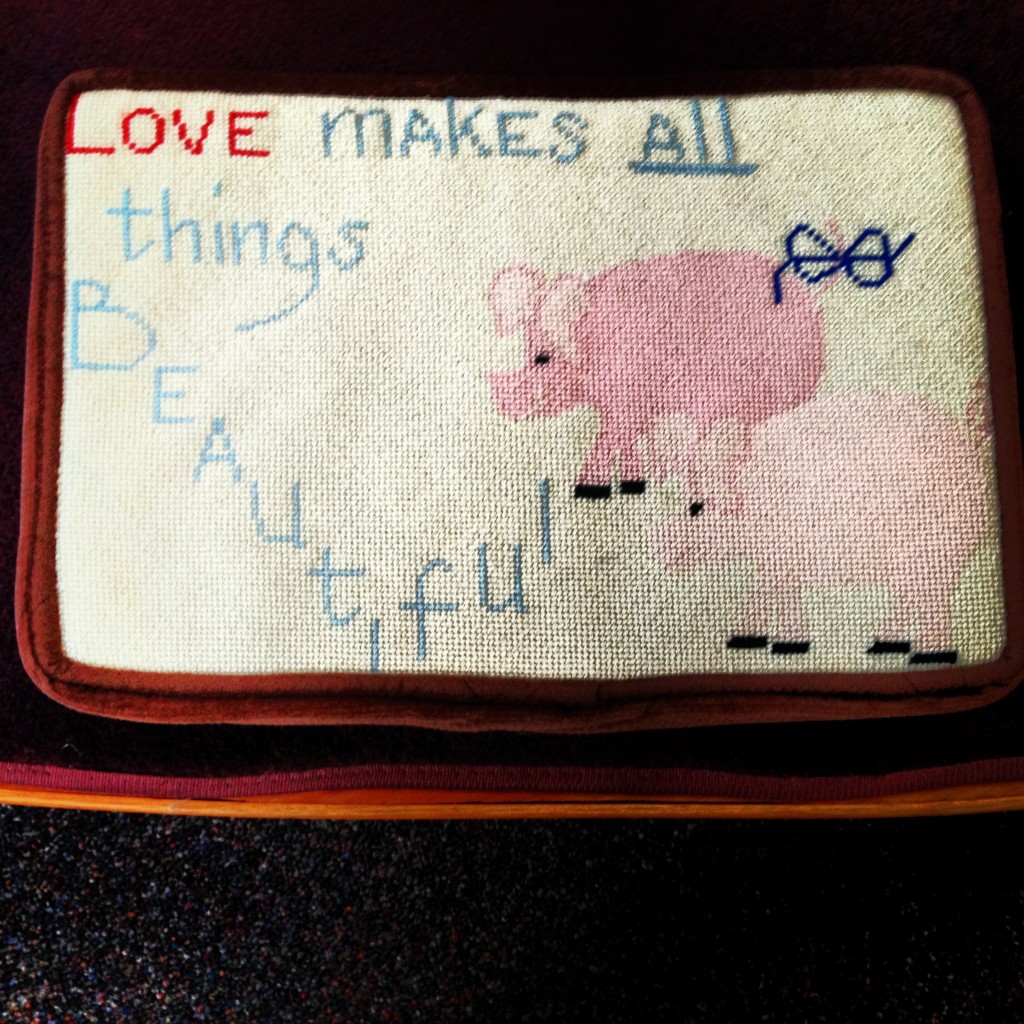 One of my favorite kneeler cushions.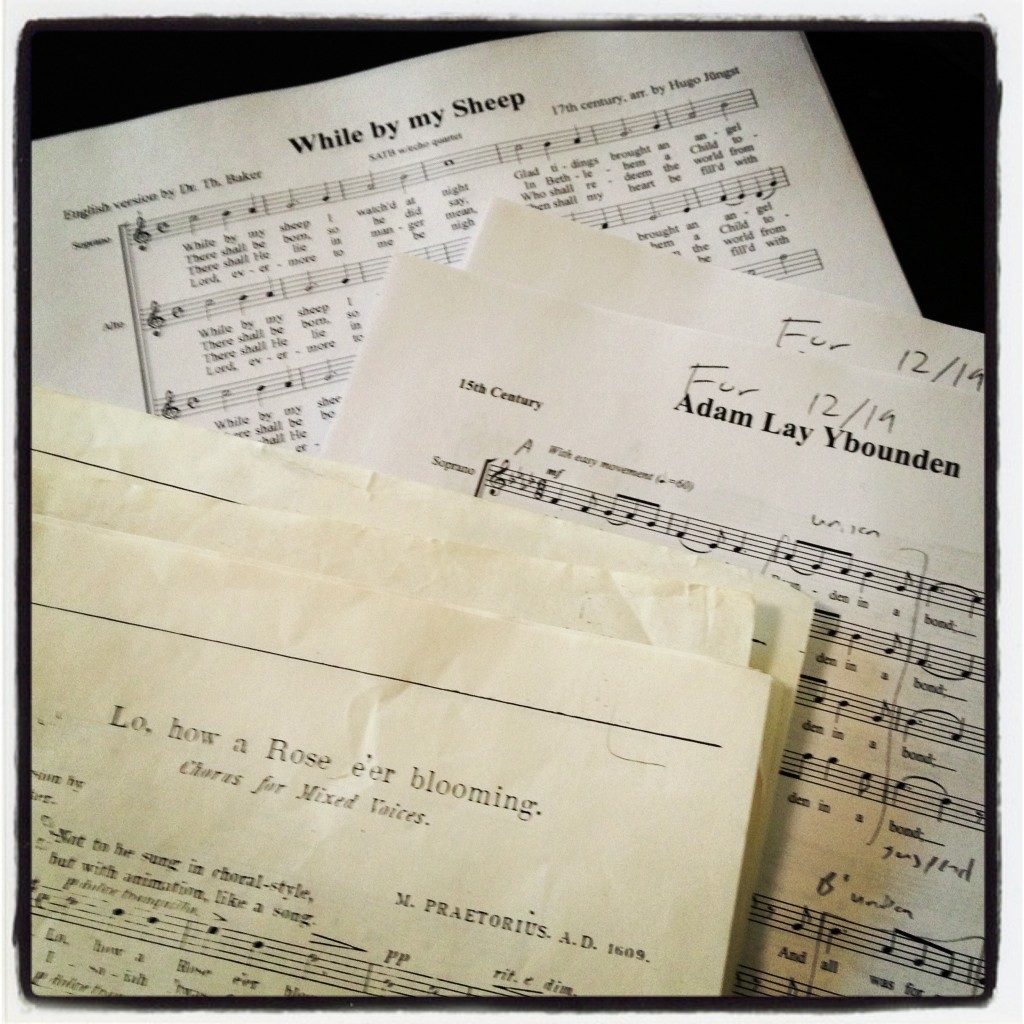 Choir music, piled on the piano top.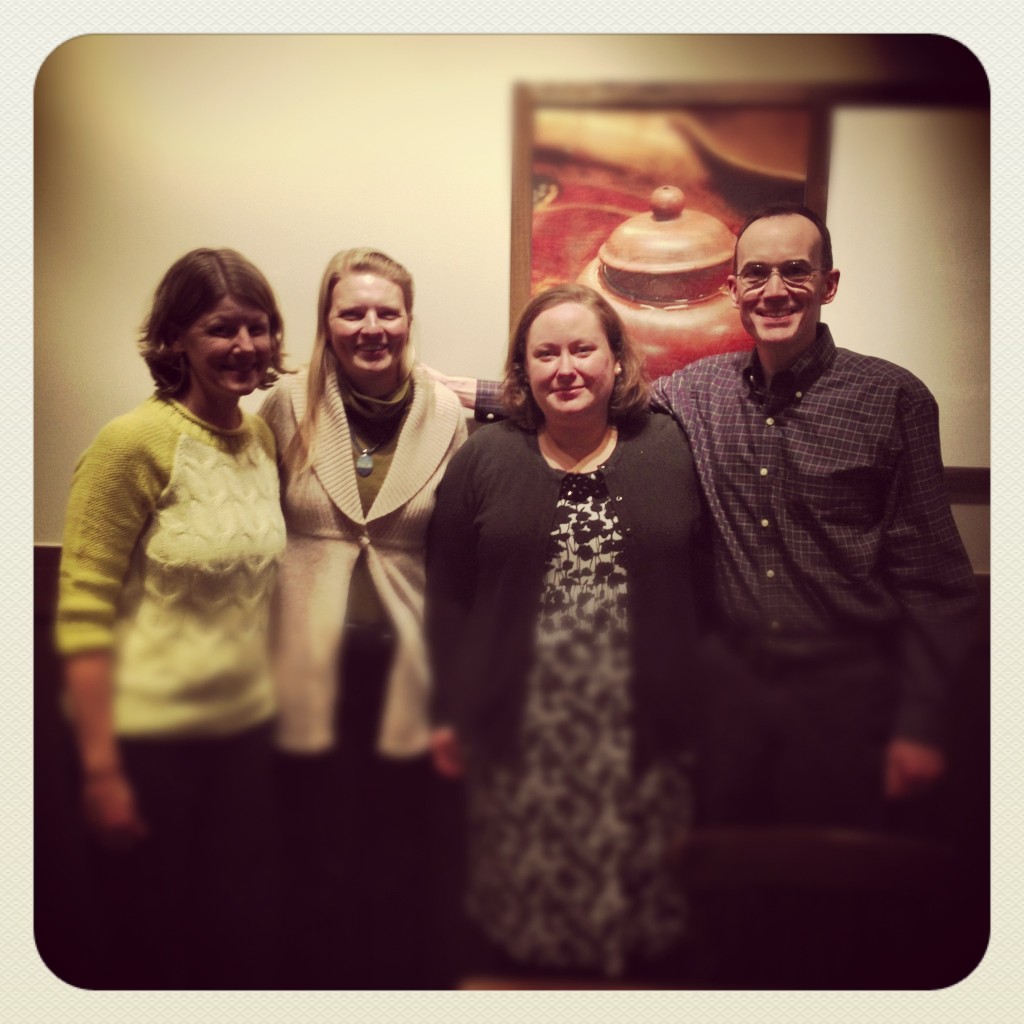 My sermon bible study group – Emily, Ellen, and Steve. A great company of preachers.