On the 12th of every month, I (try to) take pictures of the day, then choose 12 to post. It's called Take 12. Here's this month's gallery: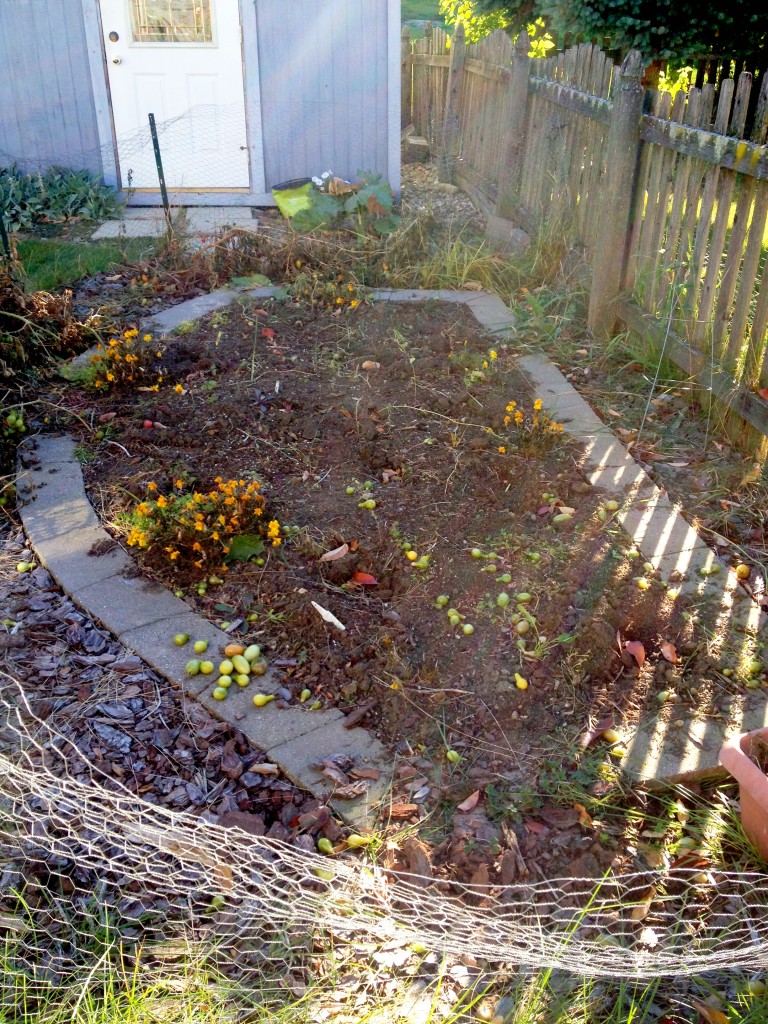 October isn't a very pretty month in a garden. Here is my dead tomato/basil/pepper bed. Some marigolds still determined to hang on, but otherwise, everyone else is in a pile on the upper left, waiting for the compost bin.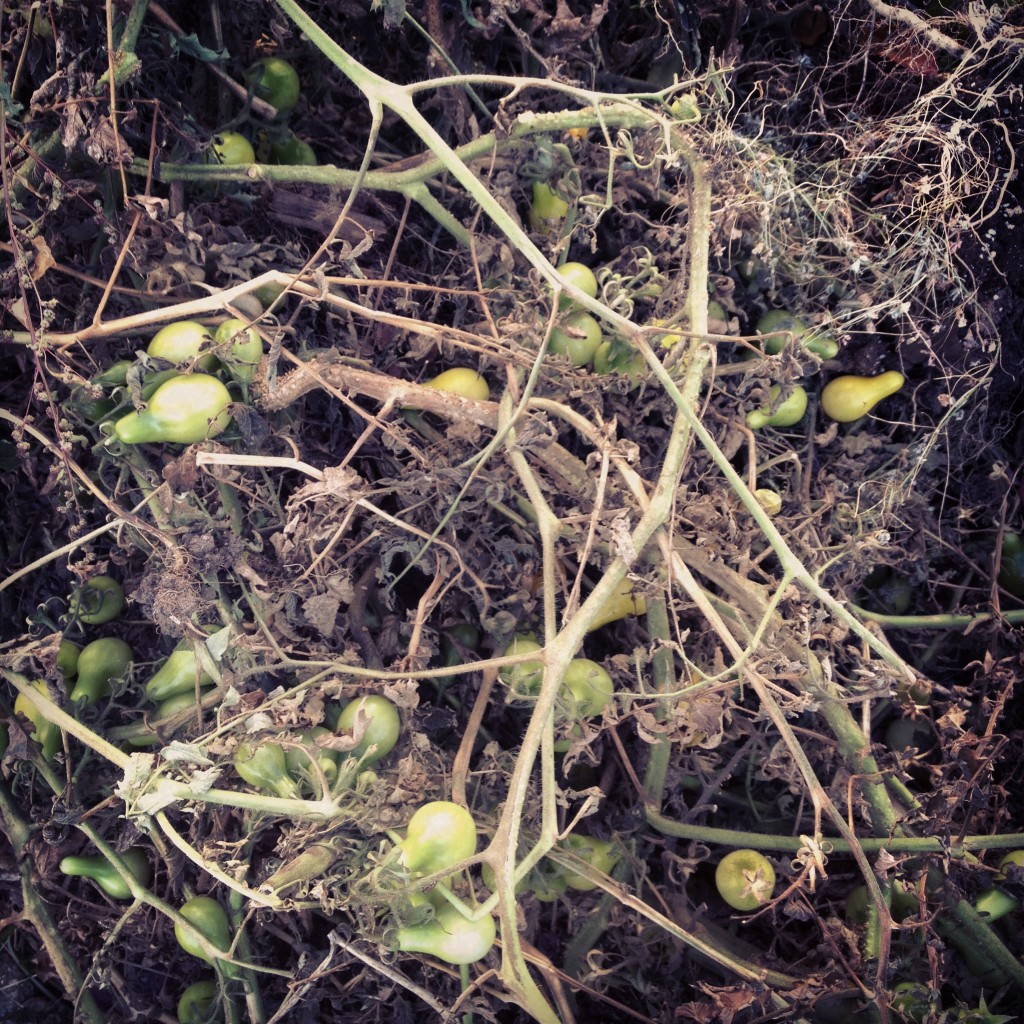 A peek into the pile of dead plants.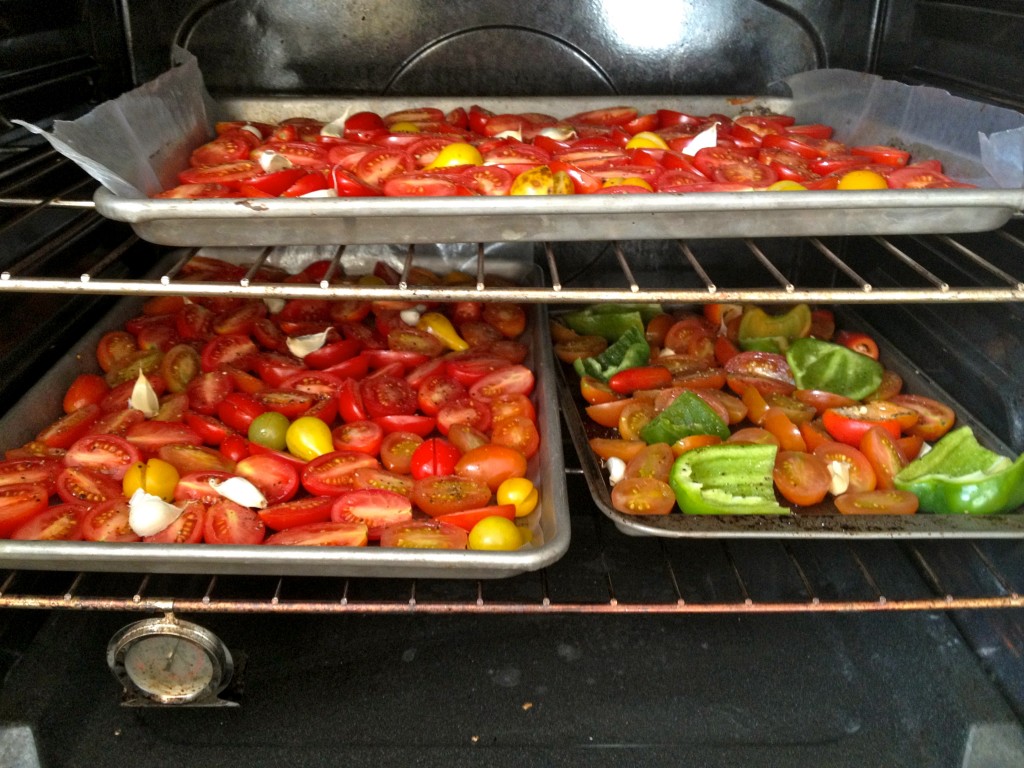 Those who could be saved ended up here. Beautiful! Too bad I got the timing wrong and scorched the two bottom pans.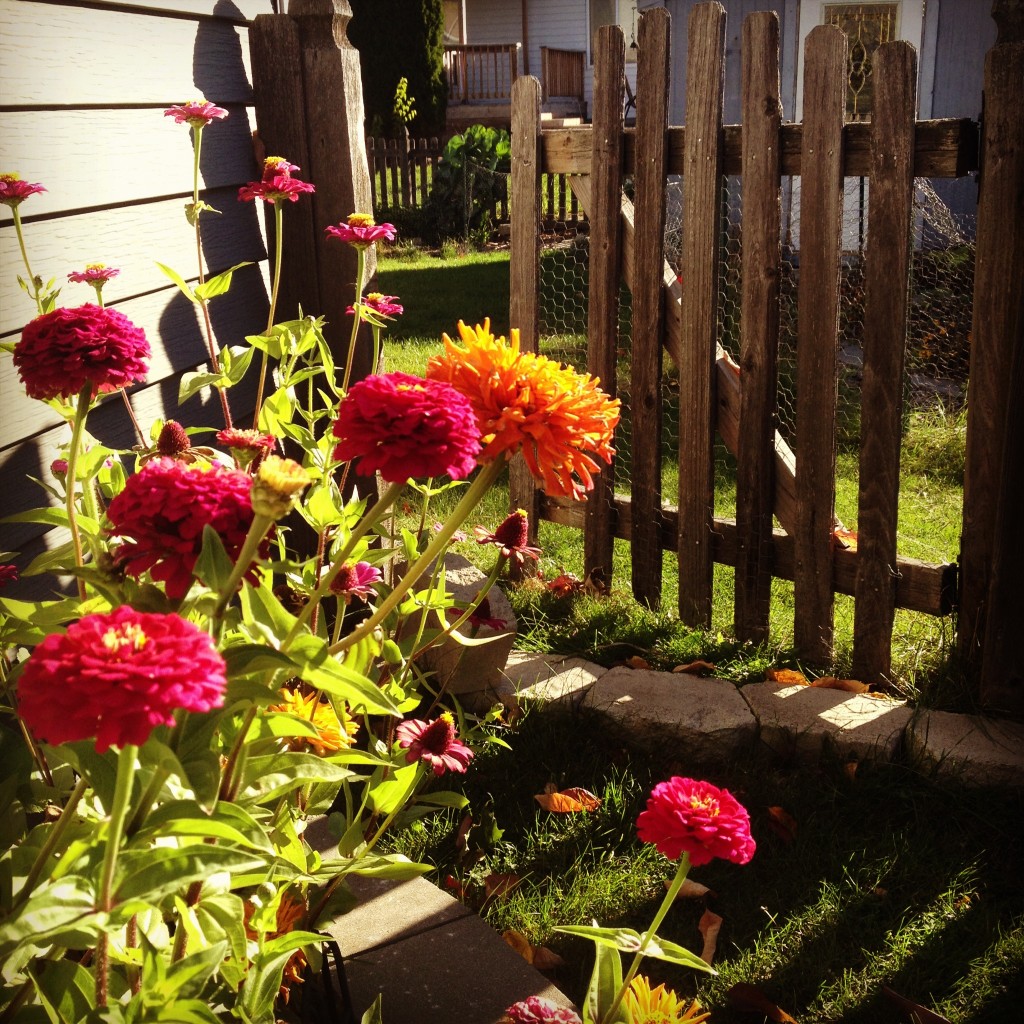 But October can be beautiful in a garden, too. Here are zinnias, still kicking it.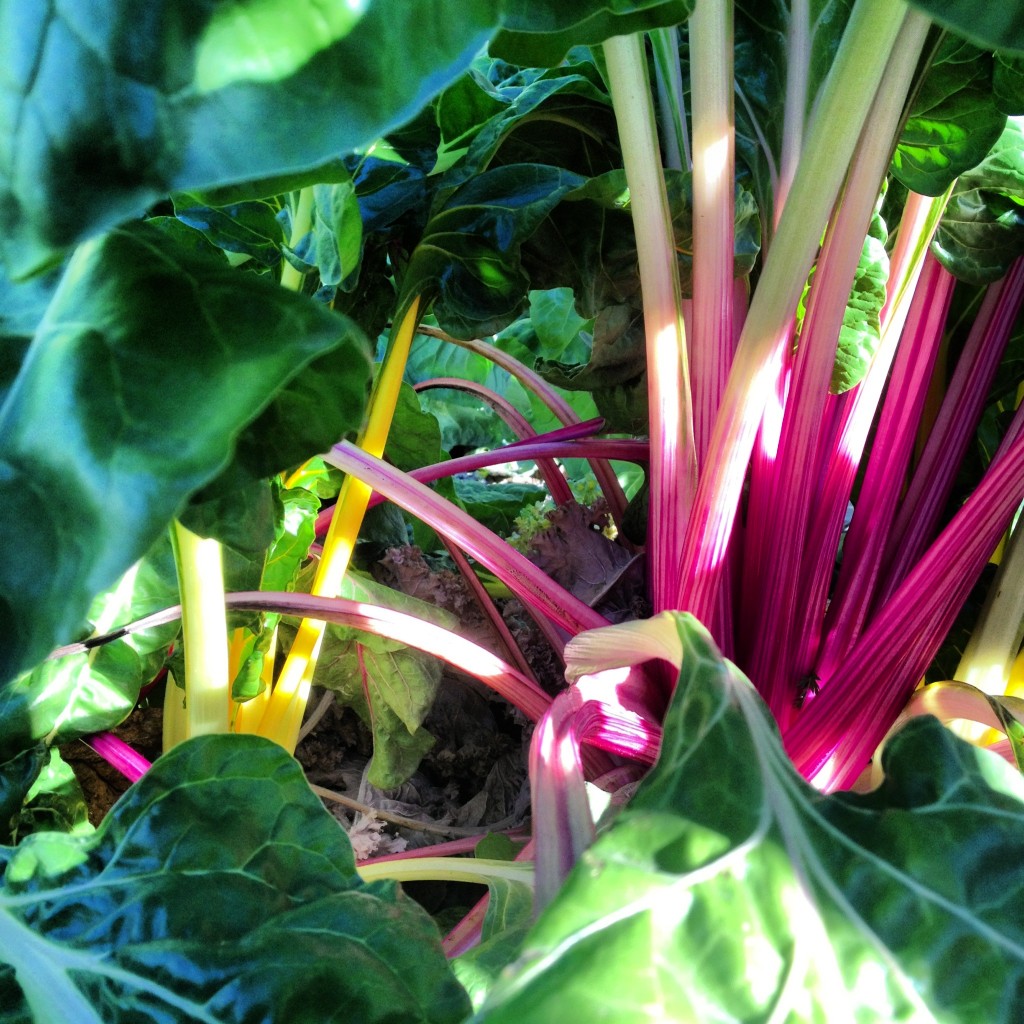 "Bright lights" chard, glowing in the sun. It'll last into December. Tough stuff.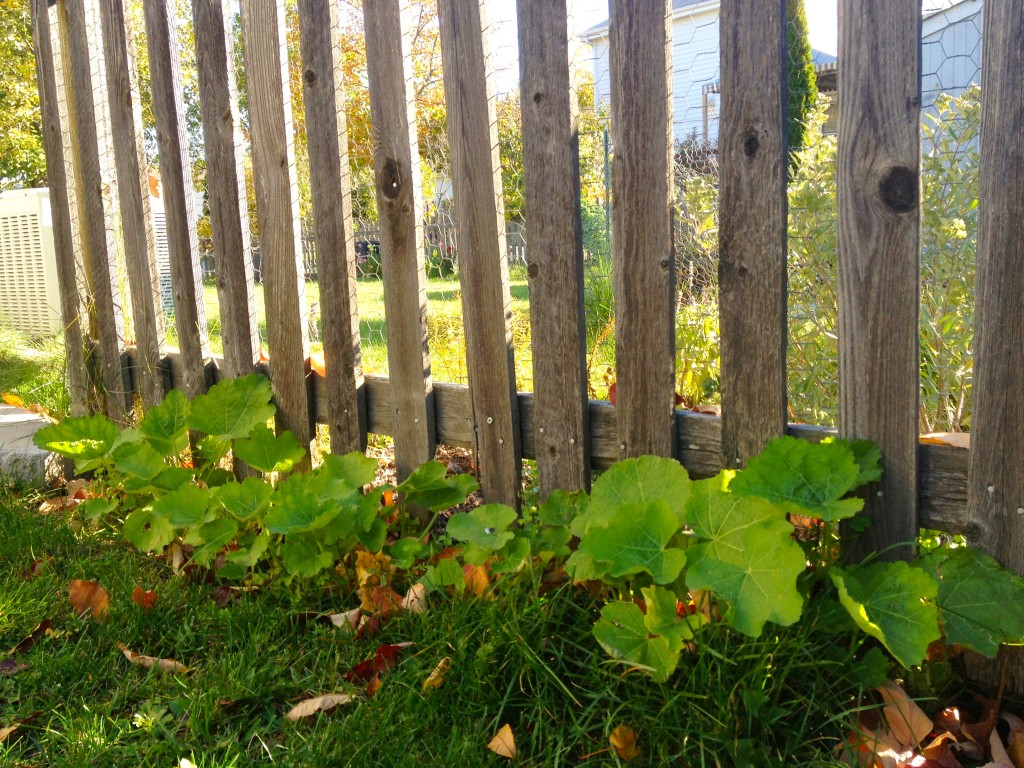 First year hollyhocks – looking hopeful. Next spring and summer, they'll grow into tall stalks covered with blooms.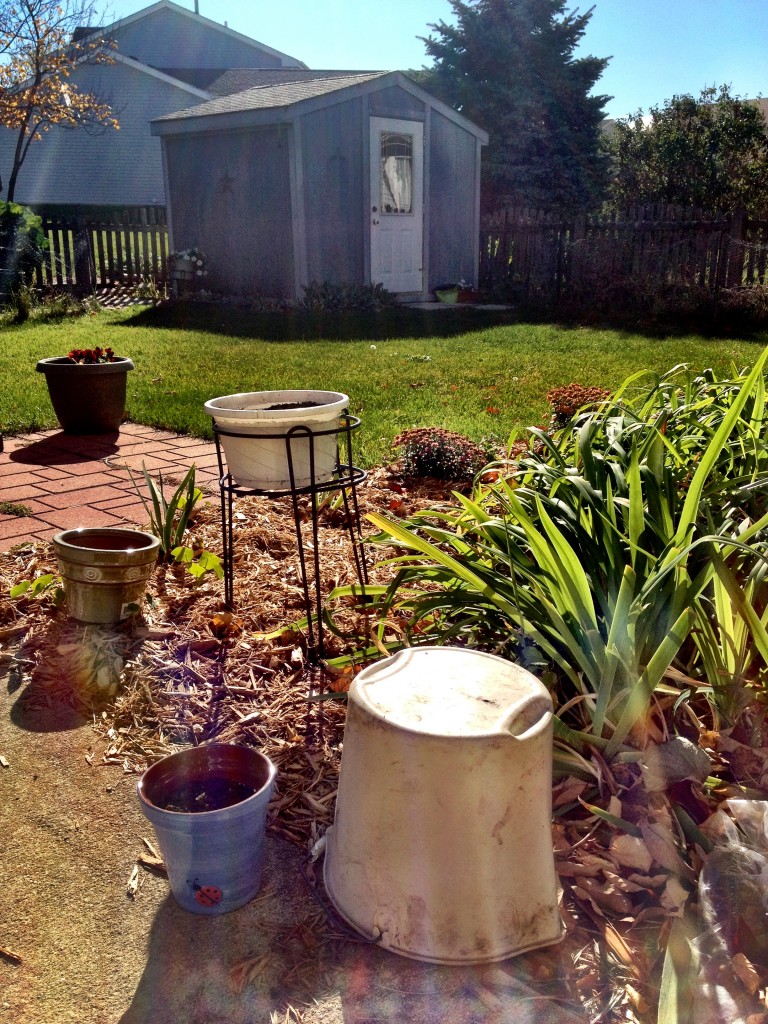 A glimpse out the back door, captured in a couple of my Take 12 entries.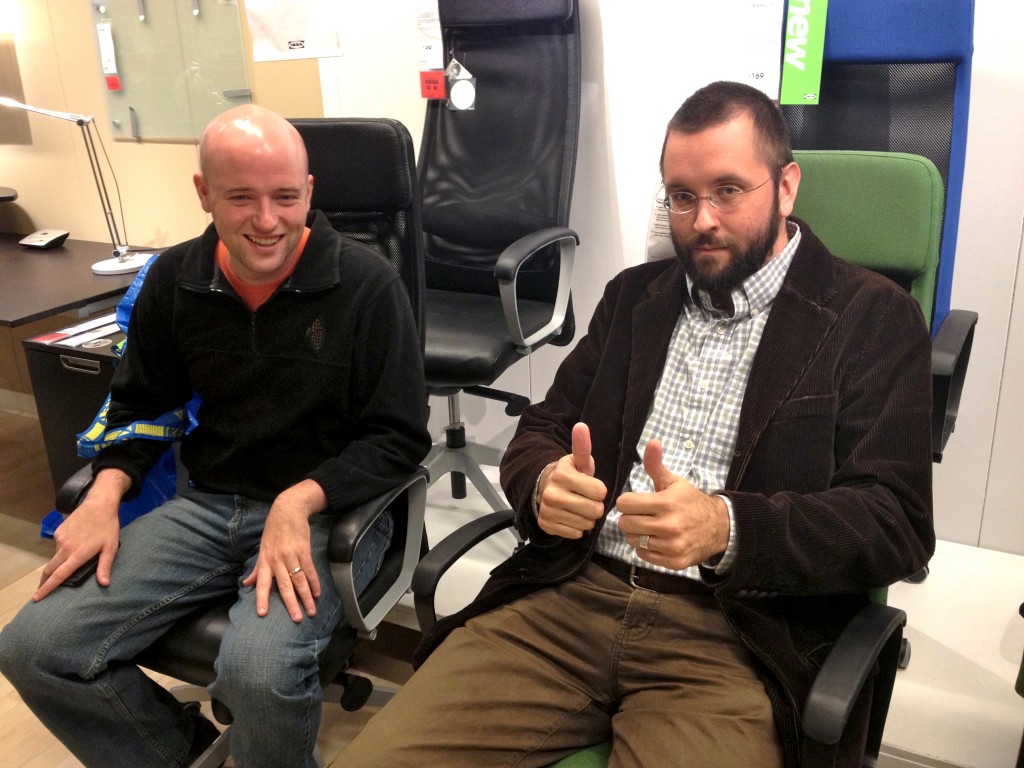 We spent the morning at IKEA with our dear friends, Dave and Carly, who live about an hour away.
They were shopping for a desk.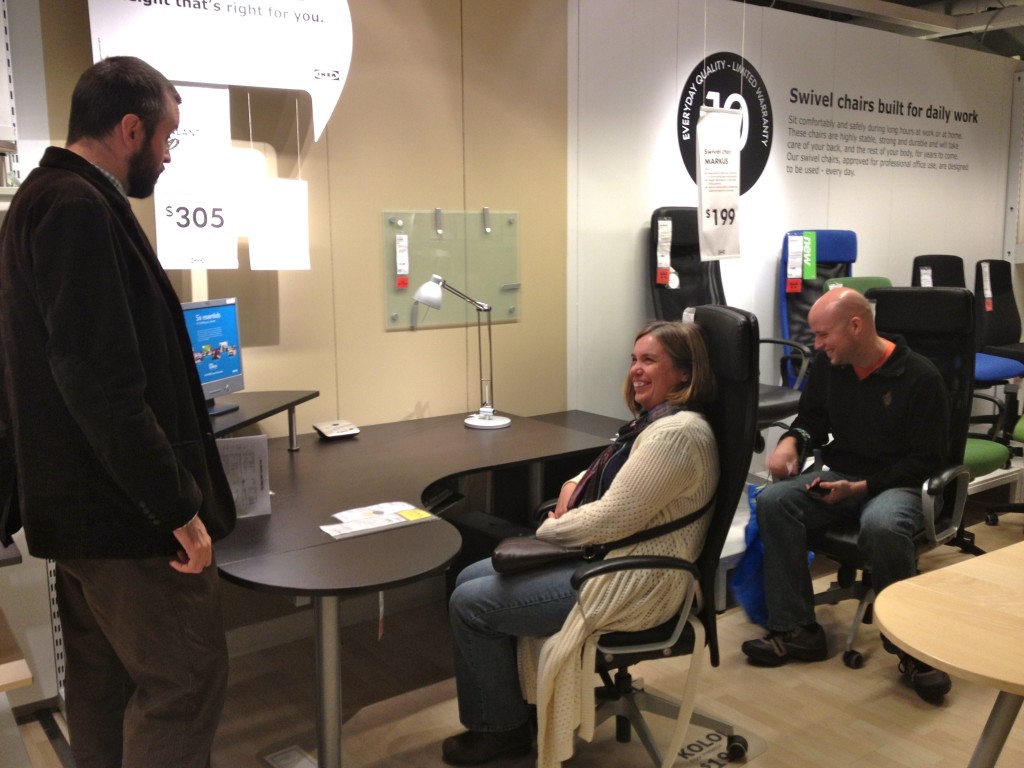 There are a lot of choices to consider.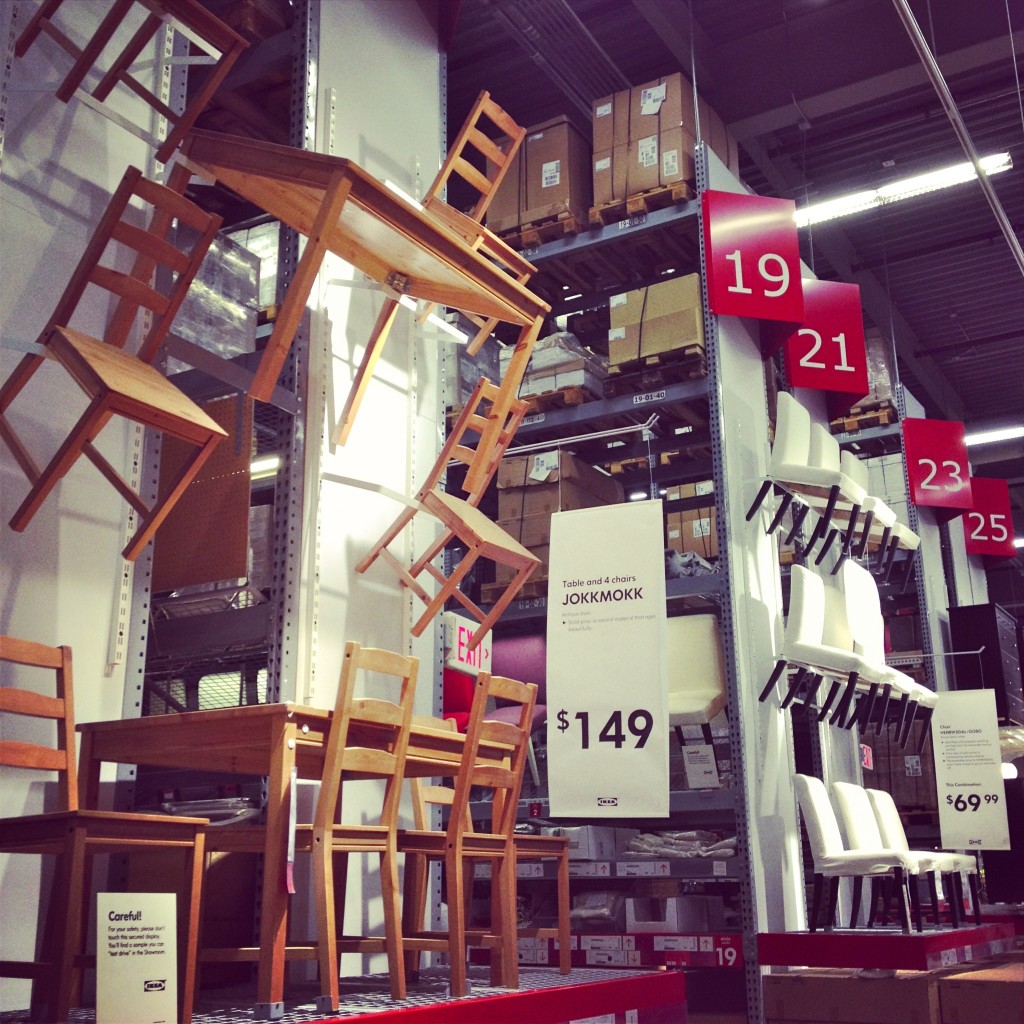 There's a lot of everything to consider at IKEA.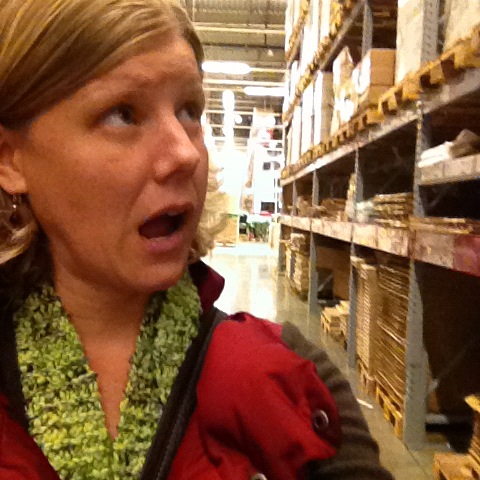 Overwhelming at times, in fact.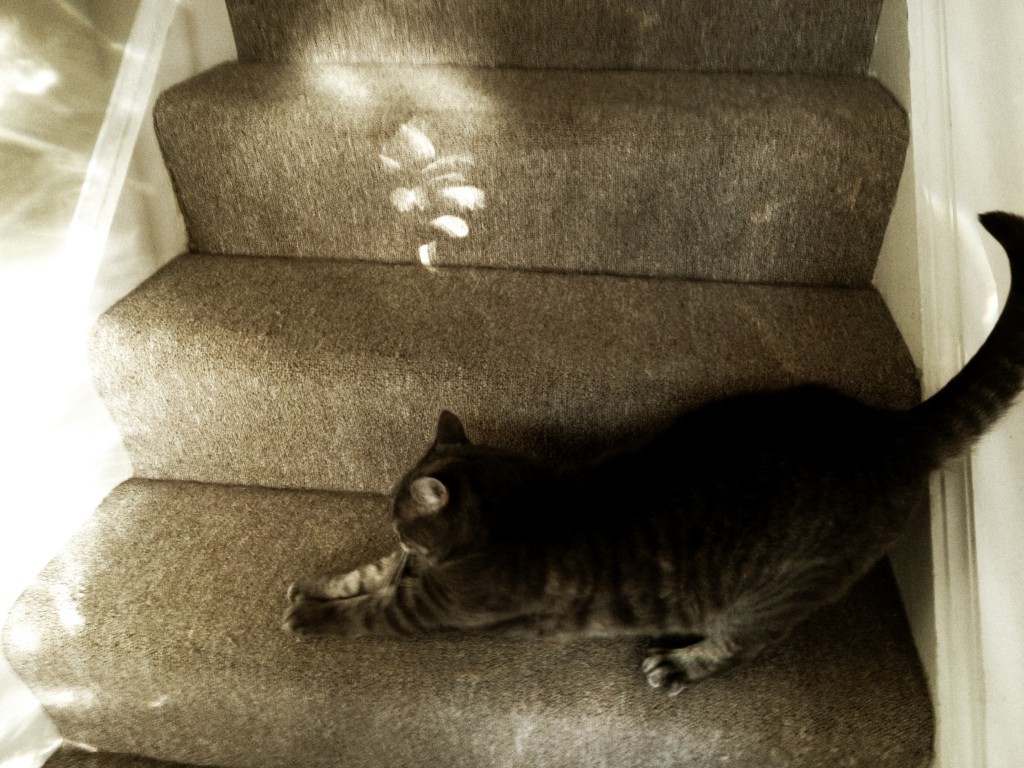 (Obligatory cat photo.)