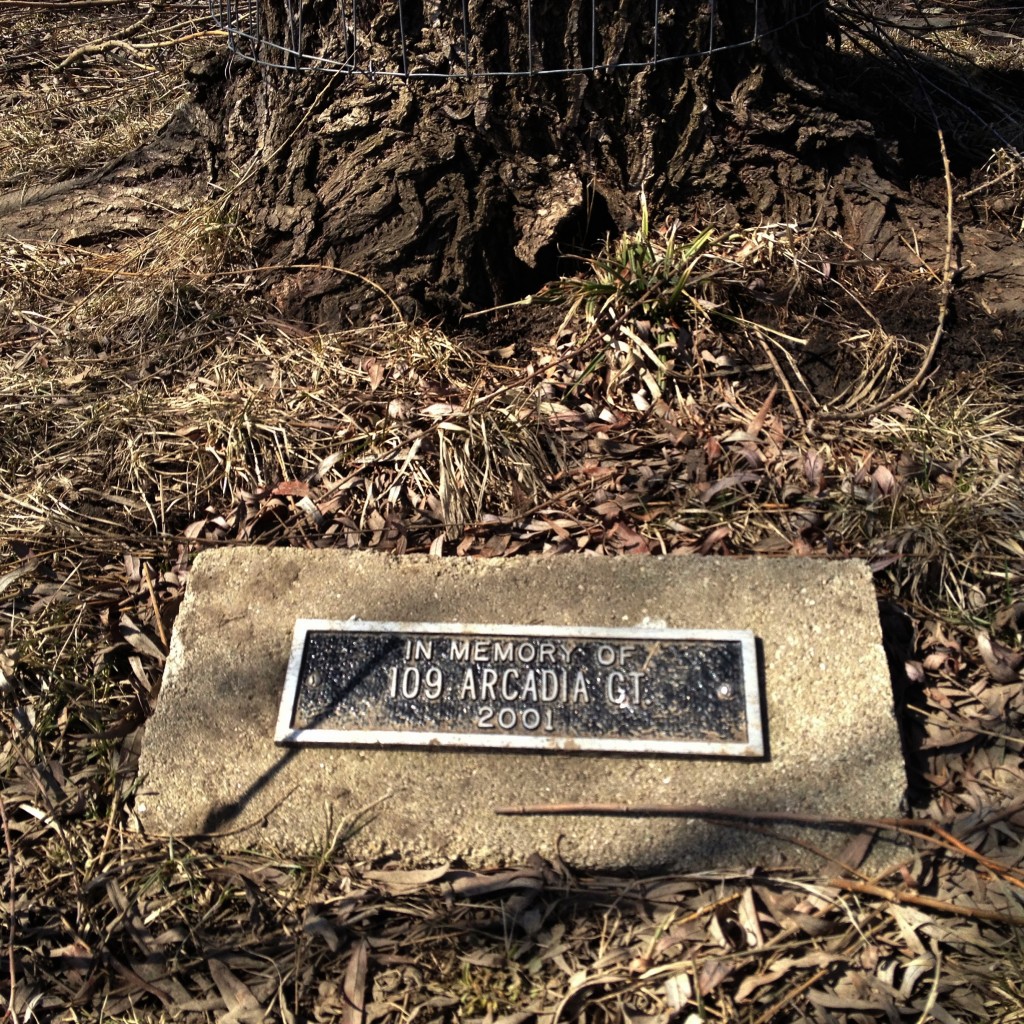 On a walk last month, Adam and I noticed a memorial plaque under a tree… for a street address. Curious. (If you want to go find it, it's along Lily Cache Greenway between Orchard and Plainview.)
When we got home I searched for "109 Arcadia Court" on Google Maps and a little red tag popped up in the middle of some grass and trees. Nothing seemed to be there, but Google recognized the place: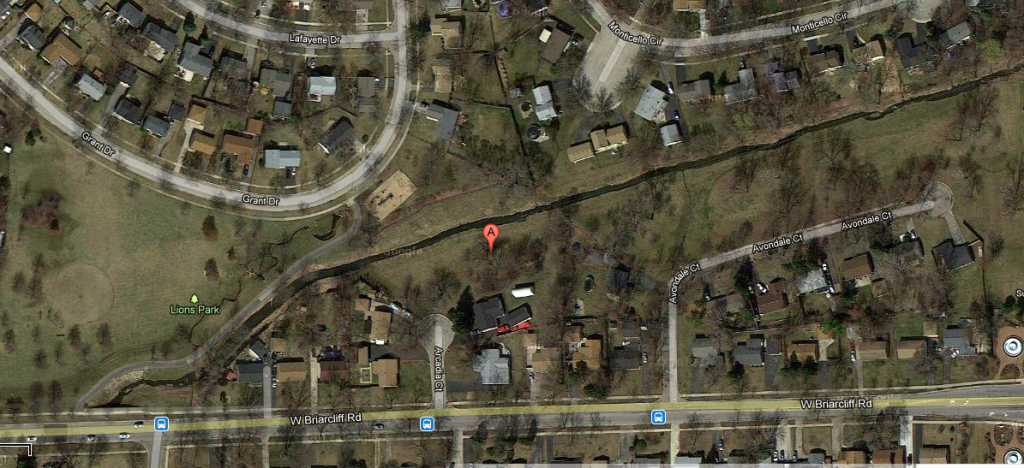 The real estate agent who helped us find our house, Ruth Blumenstein, has lived in Bolingbrook for decades and if there was something about this address to be known, she would know it, so I emailed her.
109 Arcadia Court – I mean, it does sound like some kind of utopian, mythical place.
And there was a story! But not exactly utopian. Ruth told me that, in the 80s and 90s, flooding along Lily Cache Creek (the dark ribbon in the satellite photo) was so bad that the Village decided to buy those houses, tear them down, and turn the land into a park. You can see a big green swath along the creek there, where there used to be 11 houses, two on Arcadia and nine along Avondale.
The Chicago Tribune published something about it, back in the day.
A street of disappeared houses. A community only 50 years old and already we have a sort of ghost town. And a family who loved that house and bought a memorial for it.
I love the stories I can find, just by taking walks.