I met two Beguines last week.
Beguines were lay sisters – they chose a life set apart for service and religious devotion but didn't live in convents and didn't make life vows. They were common in Europe in the Middle Ages, although the last one died just in 2013, in Belgium.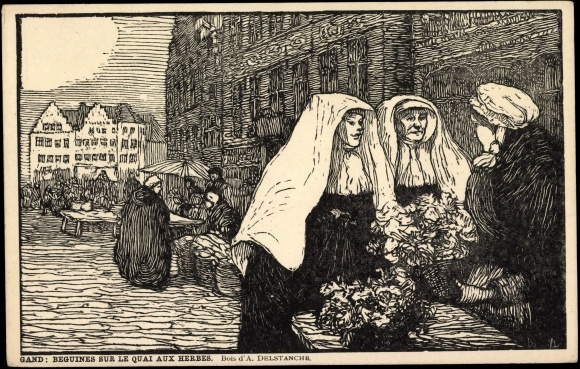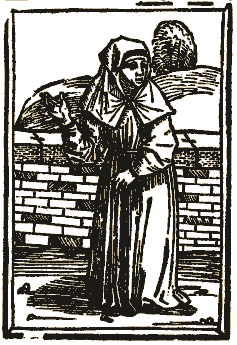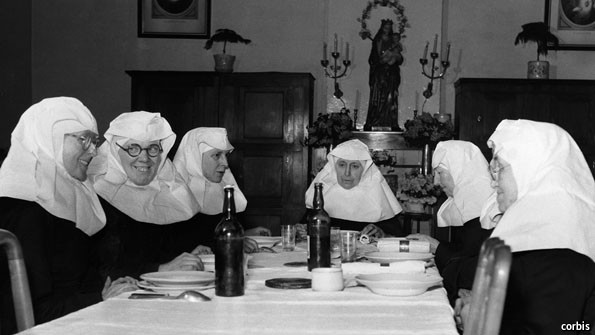 Sister Elena and Sister Anastasia are lay religious sisters from Belarus. Not nuns, although they sometimes wear a habit, but dedicated to the spiritual life and service work of a convent – St. Elisabeth's, Minsk. Elena is a teacher and Anastasia is a secretary for the convent, but they volunteer extensively for the convent's psychiatric hospital and orphanage for disabled and abandoned children. But they don't live there and they aren't considered sisters for life.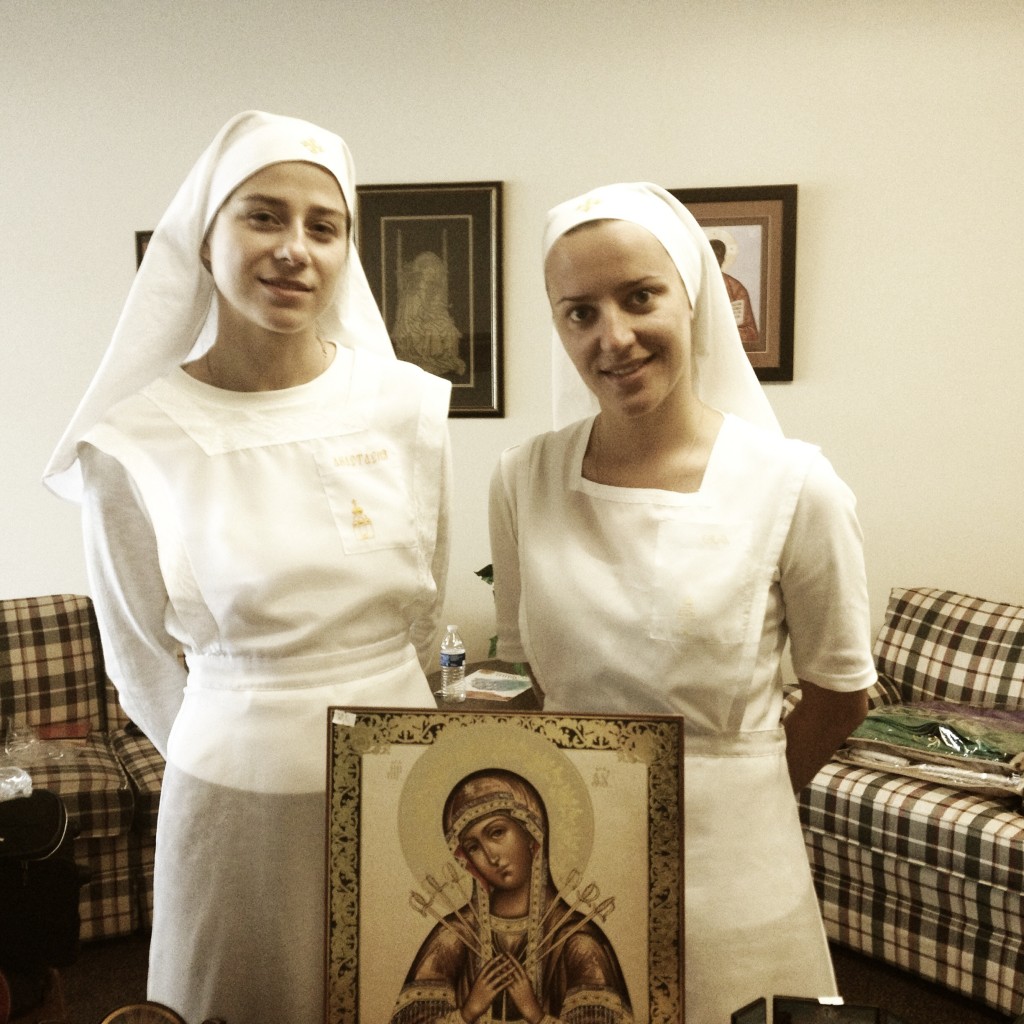 But they receive spiritual teaching from the nuns and are considered part of the convent community.
Here you can see nuns in black and sisters in white, the church, and some of the children they serve: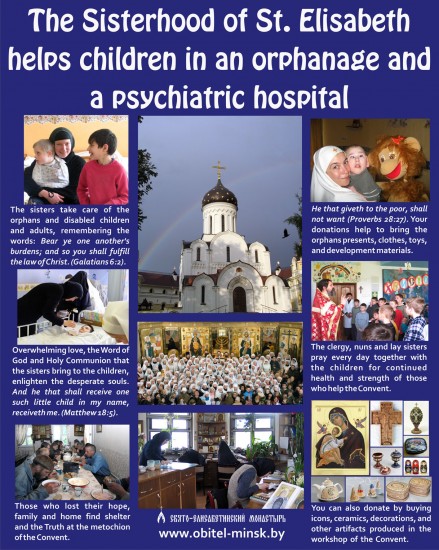 Sister Elena and Sister Anastasia were at The Church of St. Benedict last Friday to sell icons, art, CDs of their choirs singing Orthodox chant, vestments, blessed oils, and Belorussian knickknacks, almost all made at the convent, to raise money for their ministries.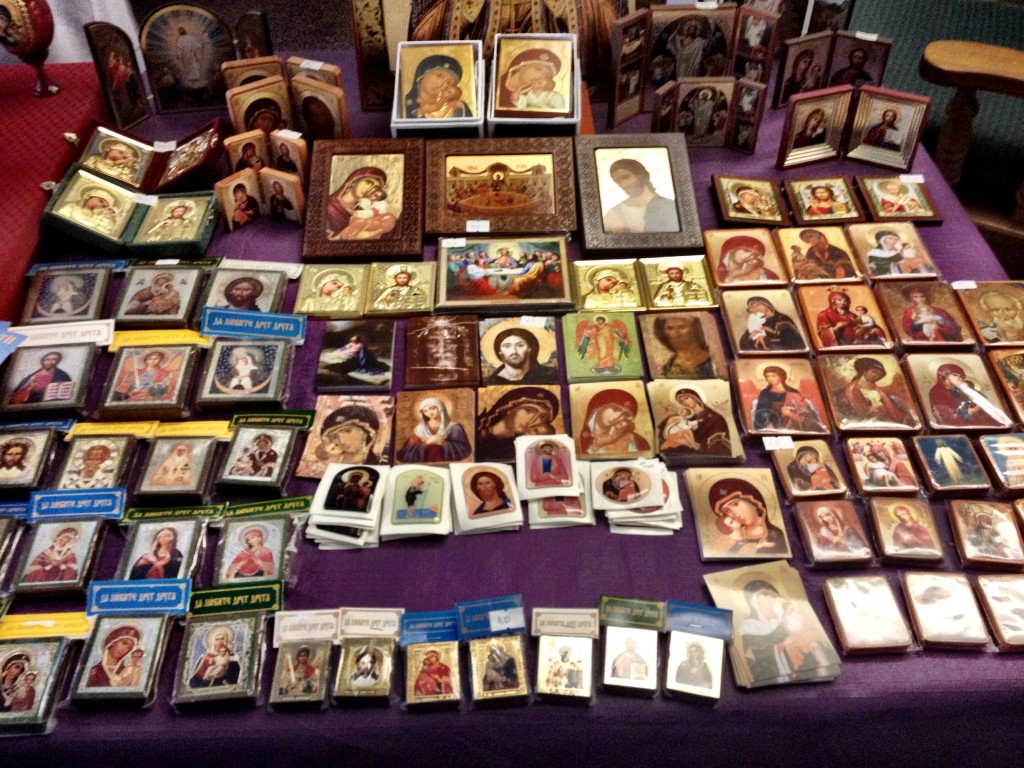 Their communication with us was a little disorganized (and cross-cultural?), so we didn't pin down a date for their visit until the last minute. I wish they could've come on a Sunday so more folks could've met them, but that wasn't to be.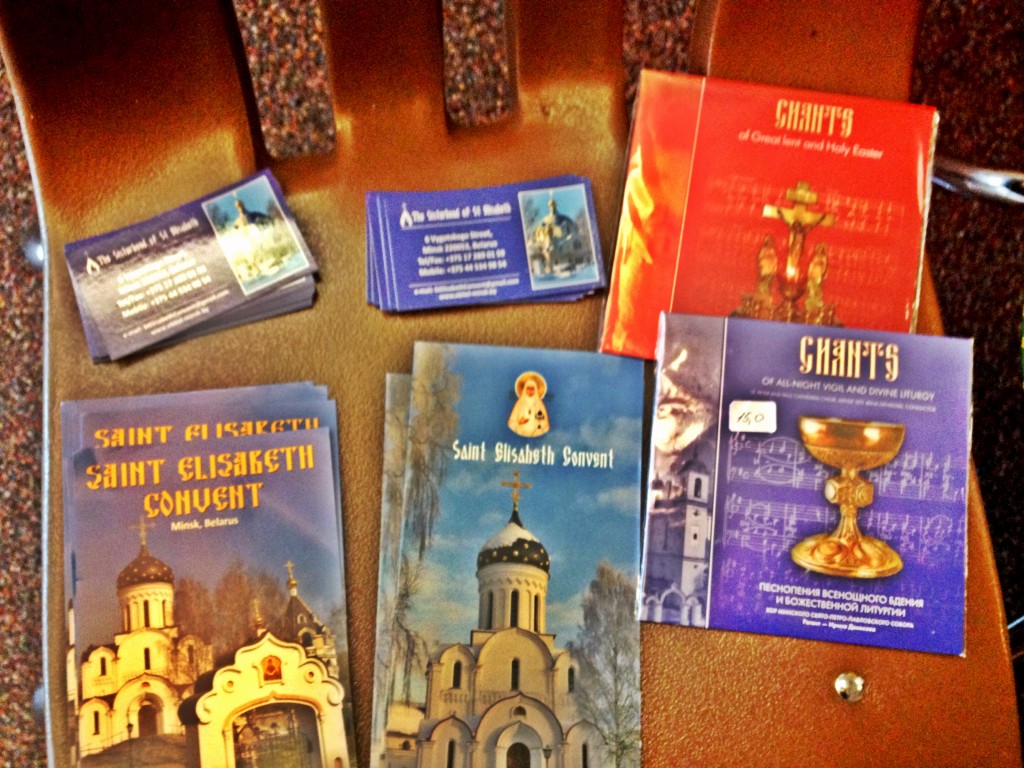 I'd expected them to be elderly, dour, and not to speak much English. But they were young, cheerful, and spoke excellent English with beautiful Russian accents. Sister Elena spoke about a mile a minute wanting to Explain Everything to me – each piece of art, each detail of the convent. Sister Anastasia was quiet and didn't speak unless I addressed her and seemed to smirk a bit (even roll her eyes?) at Elena. (I mean, when you have to travel across continents with someone for weeks on end…)
The nuns had asked them to travel and raise money this summer, and so they were. It's easy for Elena since she's a teacher and has summers off, and for Anastasia since she works for the convent anyway.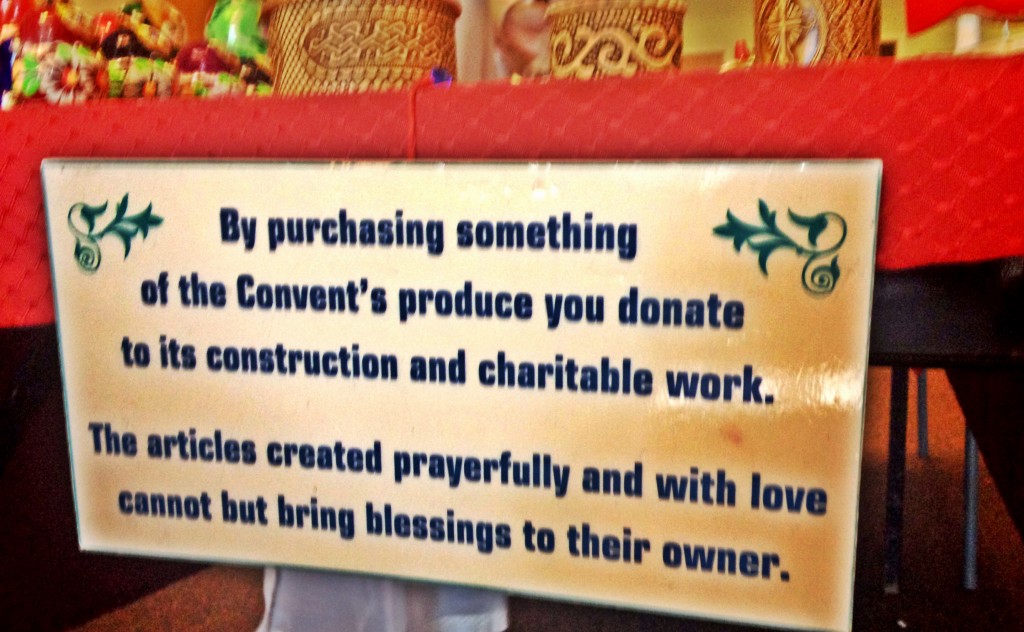 Since it's not exactly the usual for two young adults to devote themselves to religious life (I ought to know) in addition to volunteering copious hours to work with the mentally ill and disabled, I asked them what their families and friends thought about it all. They paused.
Elena spoke first, of course. She told me she came from a family of doctors who thought religion was a bunch of horsefeathers. "They only believe what they can touch, what they can prove," she said. They didn't understand what she was doing. Anastasia would only answer about her family: "They can believe what they want." I wonder if most of their friends are now also limited to the people they know at St. Elisabeth?
I love my work and I love my spiritual life as a Christian, but I'm also glad I can have friends and family with diverse beliefs.
When I was in college and learned about Beguines, I wanted to be one. But Elena and Anastasia bring home that's it not exactly for the faint of heart. I imagine it's a refuge in the chaos of life post-communism, but also a very concrete, focused way to seek God and form yourself as a human being. And to publicly display your faith. And here I can barely wear my collar in public!
Sure, it's romantic – but it also sounds pretty tough.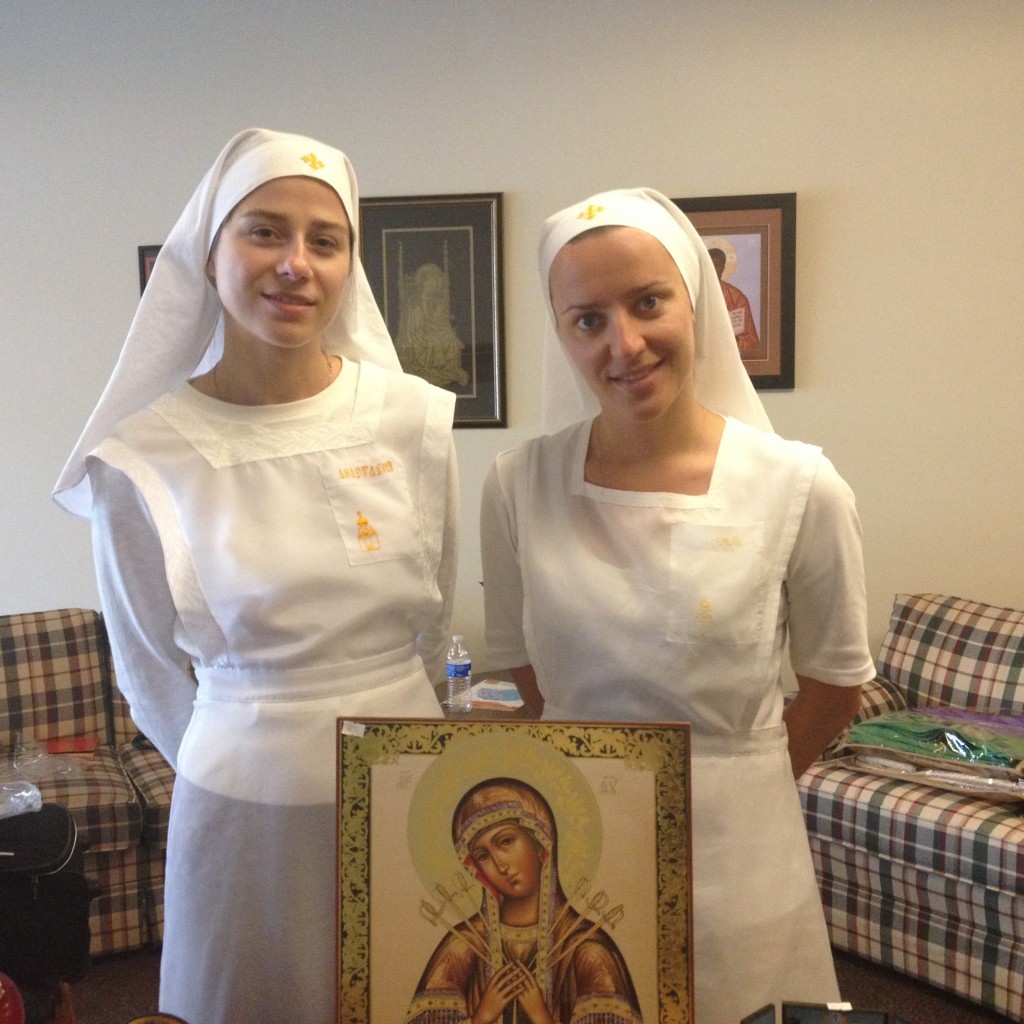 And yet, here in little old Bolingbrook I had a window onto life for two young women from the former Soviet Union who are part of the revival of the Russian Orthodox Church there. Pretty neat.
Maybe they'll be back next year?