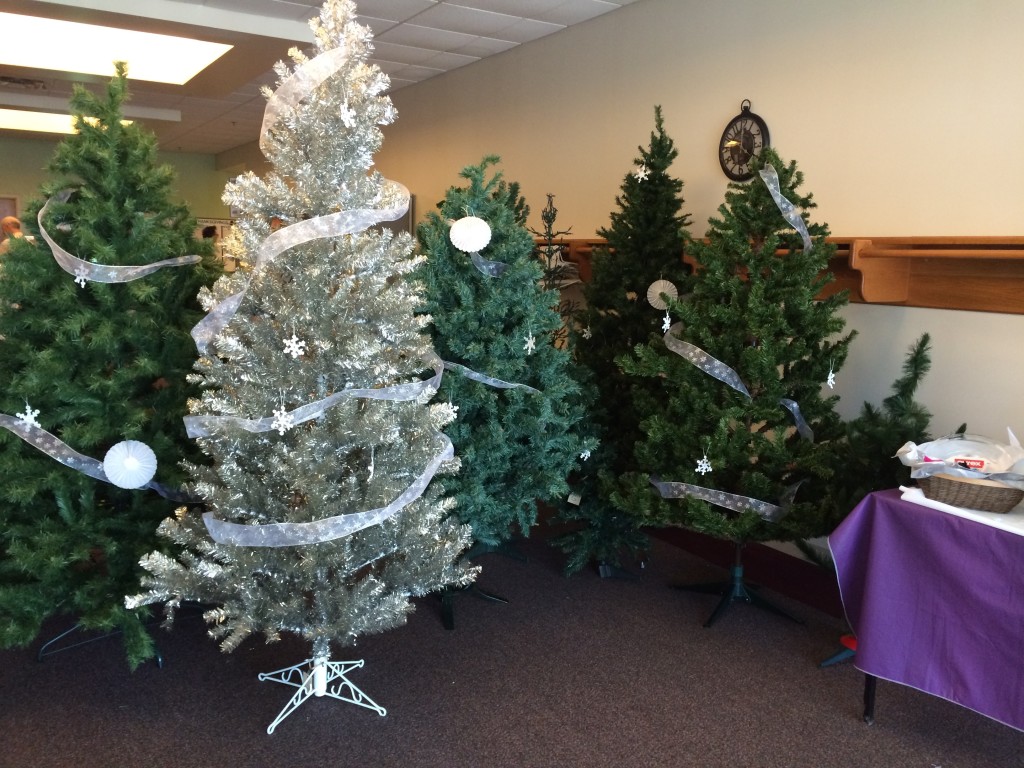 First, we filled the narthex (or lobby) of St. Benedict with artificial Christmas trees! We had lots of help – people loaned us their trees, and a few volunteers helped us set them all up and "fluff" the branches!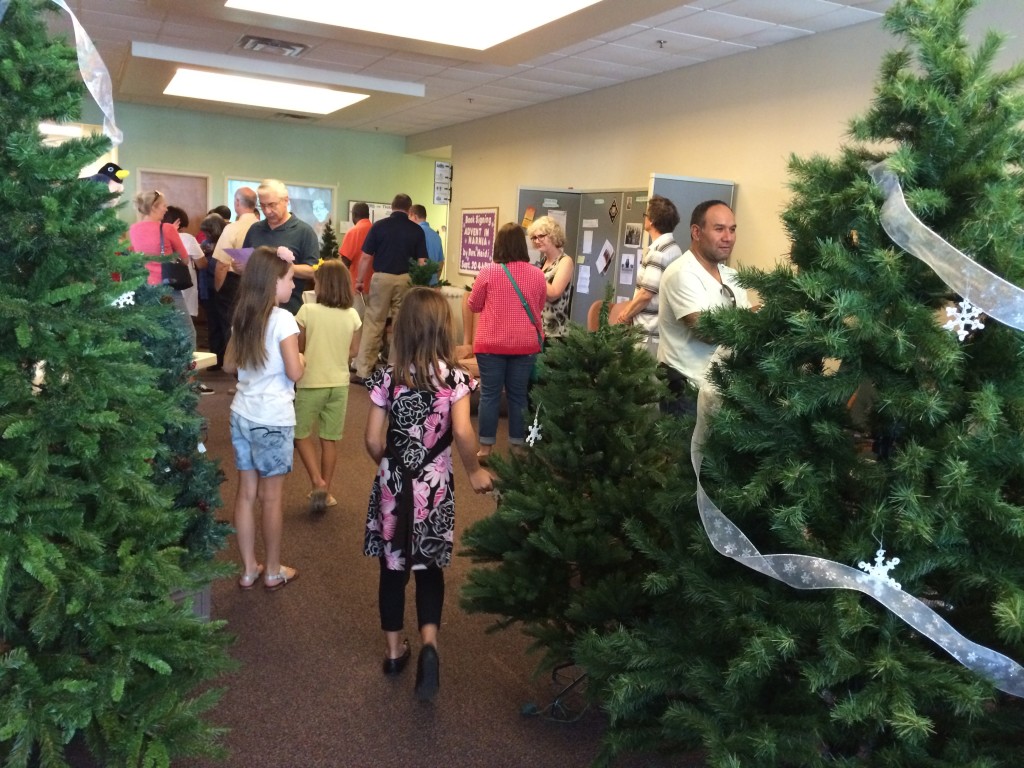 When guests came, the first thing they saw was a "forest" … and Mr. Tumnus and the White Witch! (very, very good friends of mine, who excel at costumes and generosity).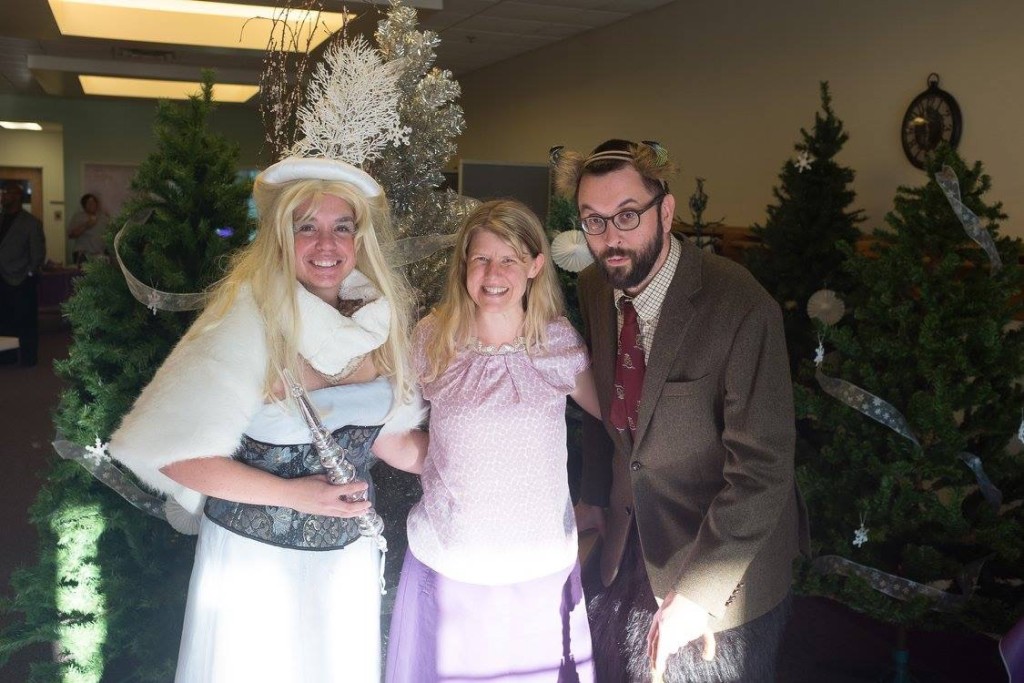 The table of door prizes stood nearby. There were finger puppets, chocolates, copies of the novel and movie, a jar of marmalade, and other little gifties.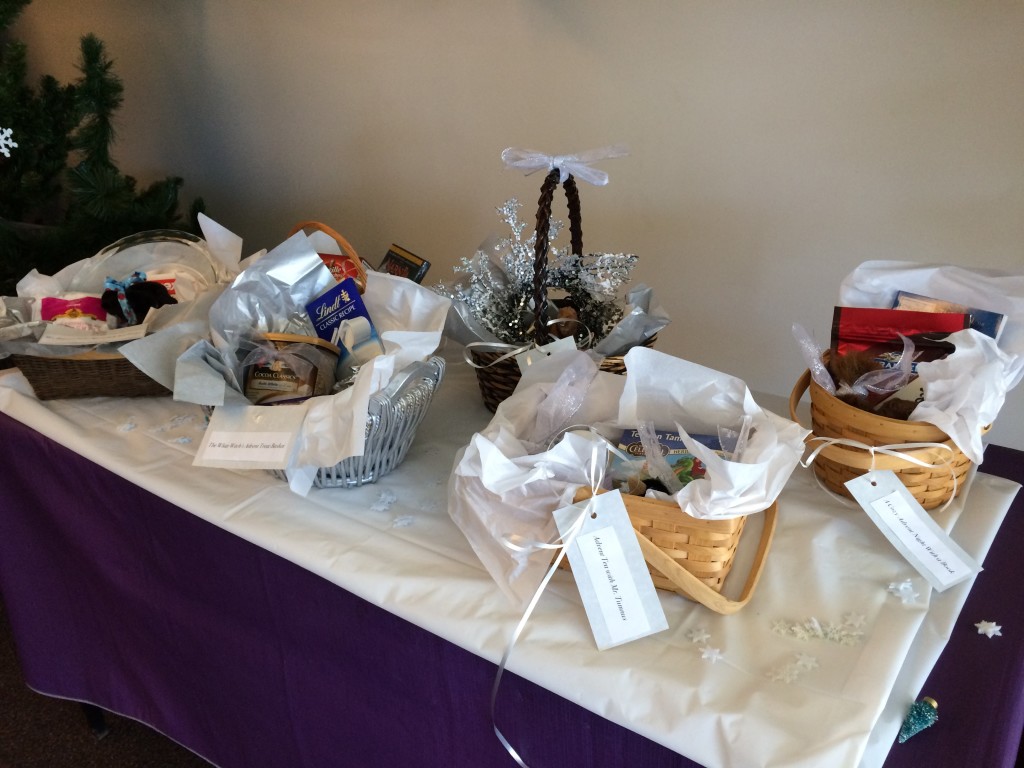 Every 20 minutes or so, Mr. Tumnus or The White Witch drew your ticket from the basket. Esmi was one of the winners!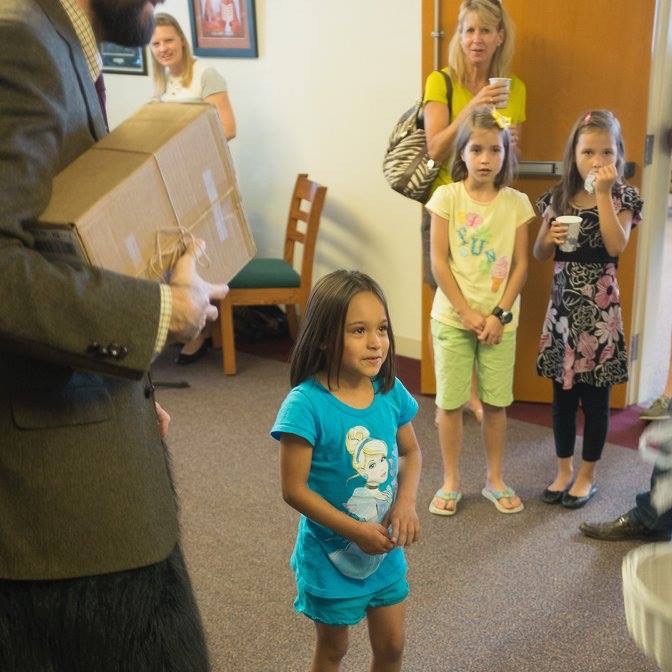 My friend Emily (seated) sold books for me. Thanks, Em!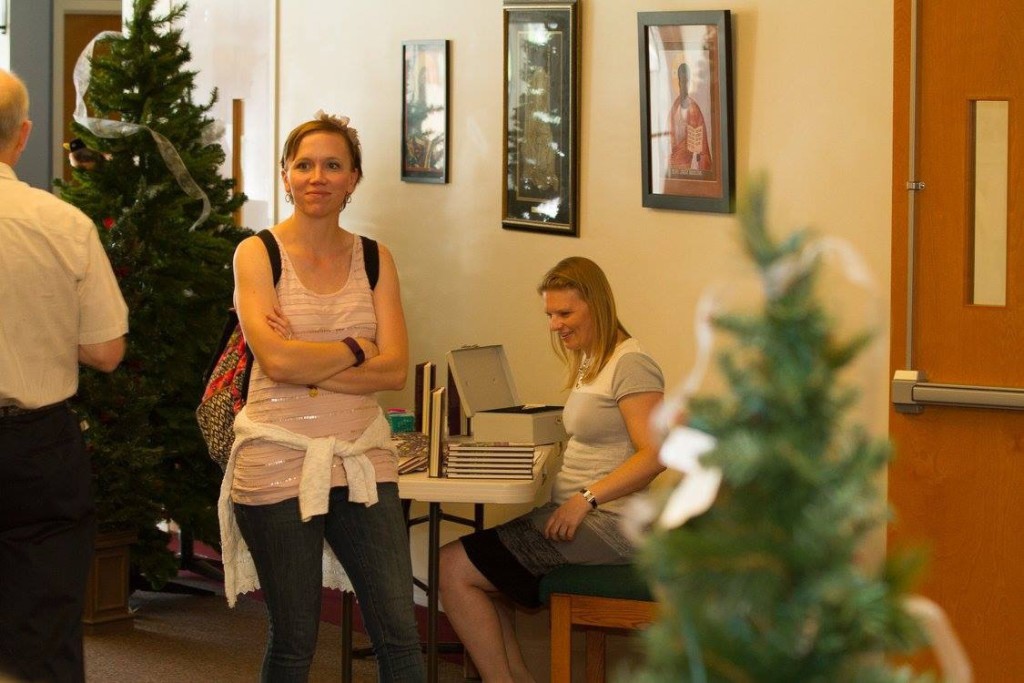 Here Emily shows us the Turkish Delight table.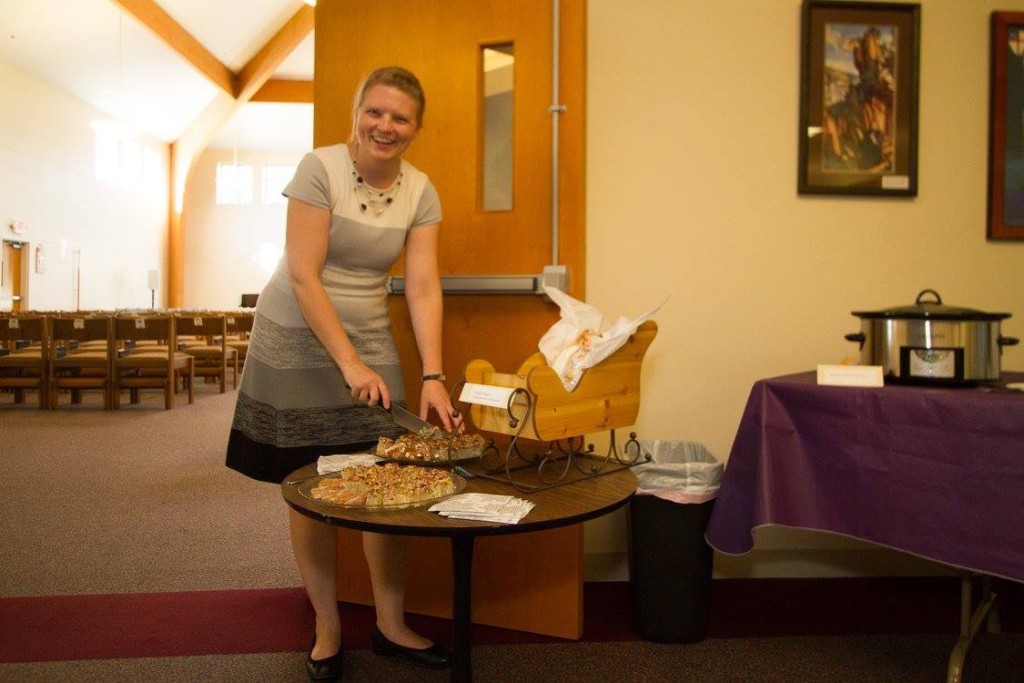 Here is my own creation – Barbie as the White Witch. This may be my favorite part of the whole party.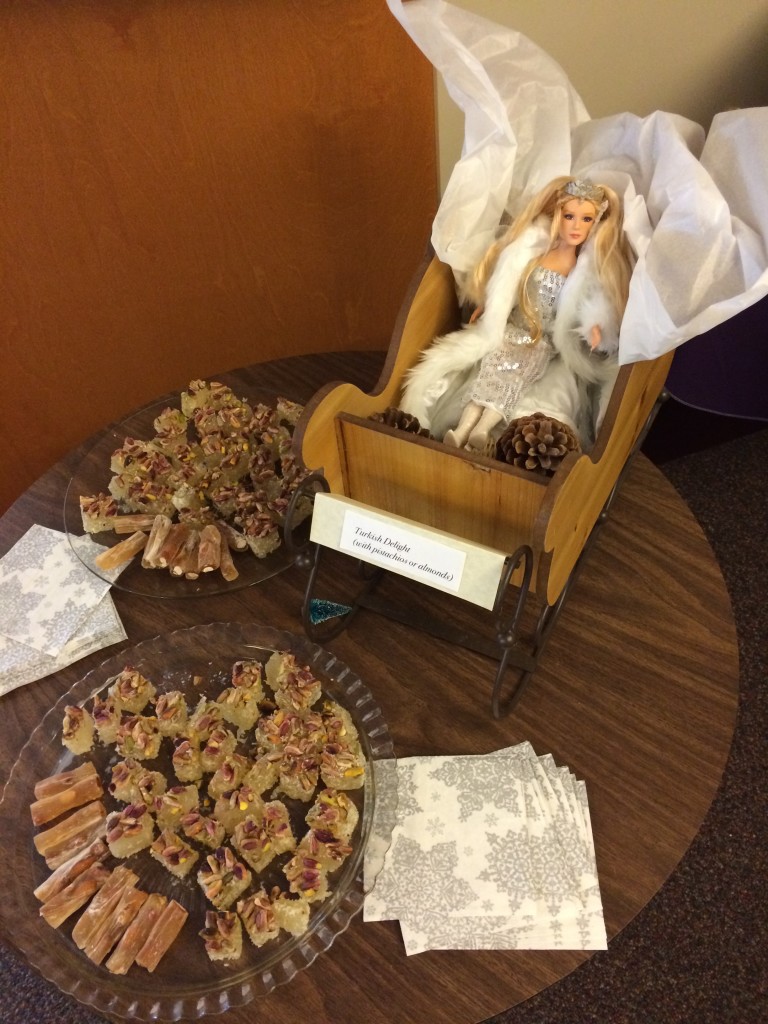 Here I am, in the back – ready to sign your book. That little lamp post was found by my church member, Ruth – at left. Thanks, Ruth!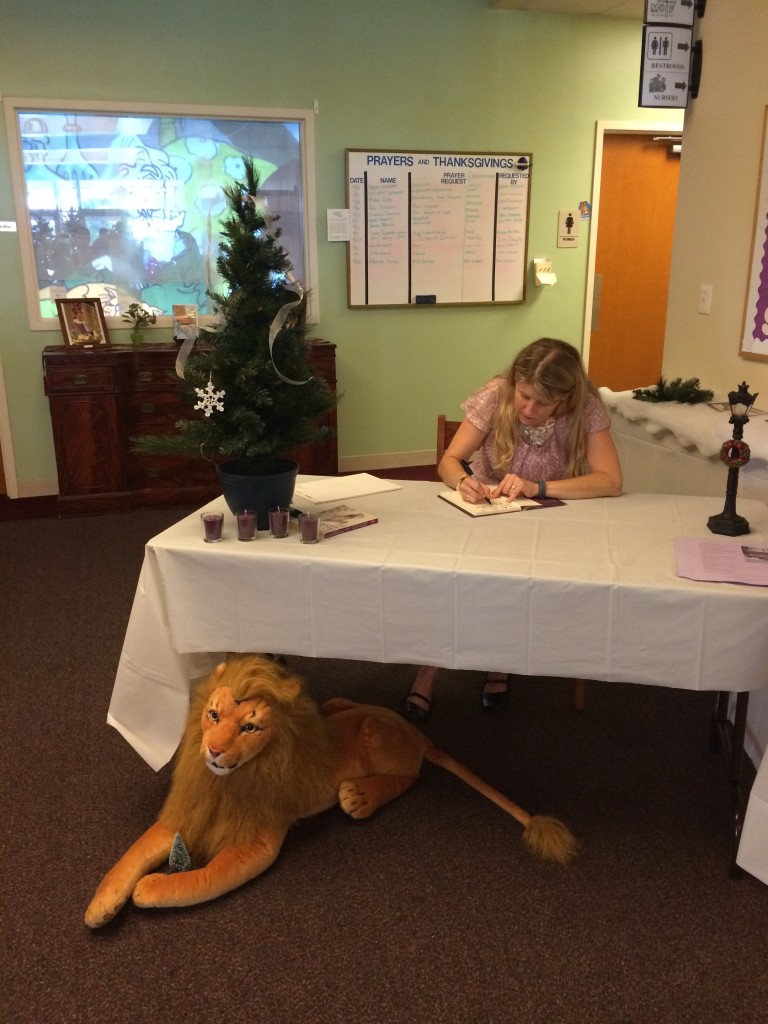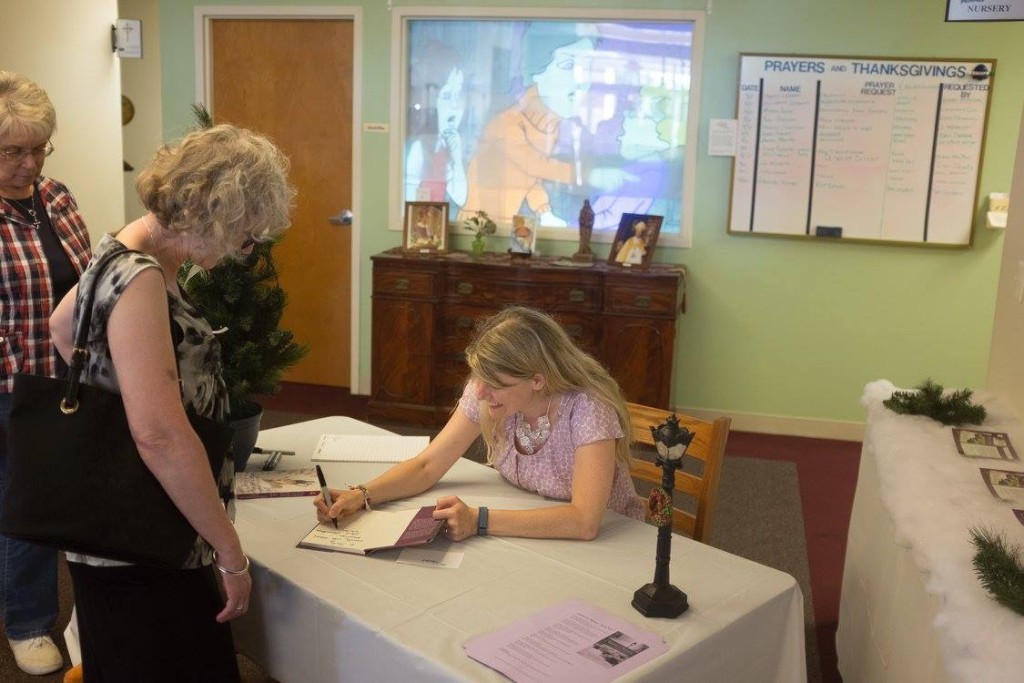 In the background, you may notice the "movie screen." Adam engineered the office window into a projector screen for the BBC cartoon.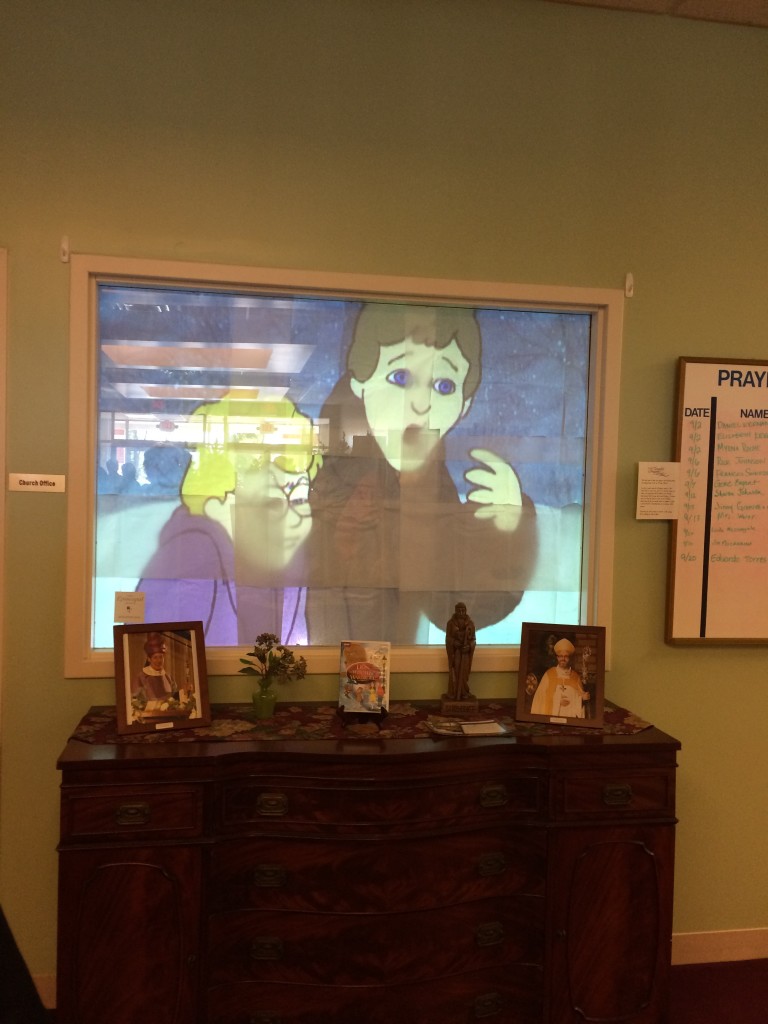 We think 80-100 people came through, in total. We sold about 50 books, and other people brought books they'd bought online.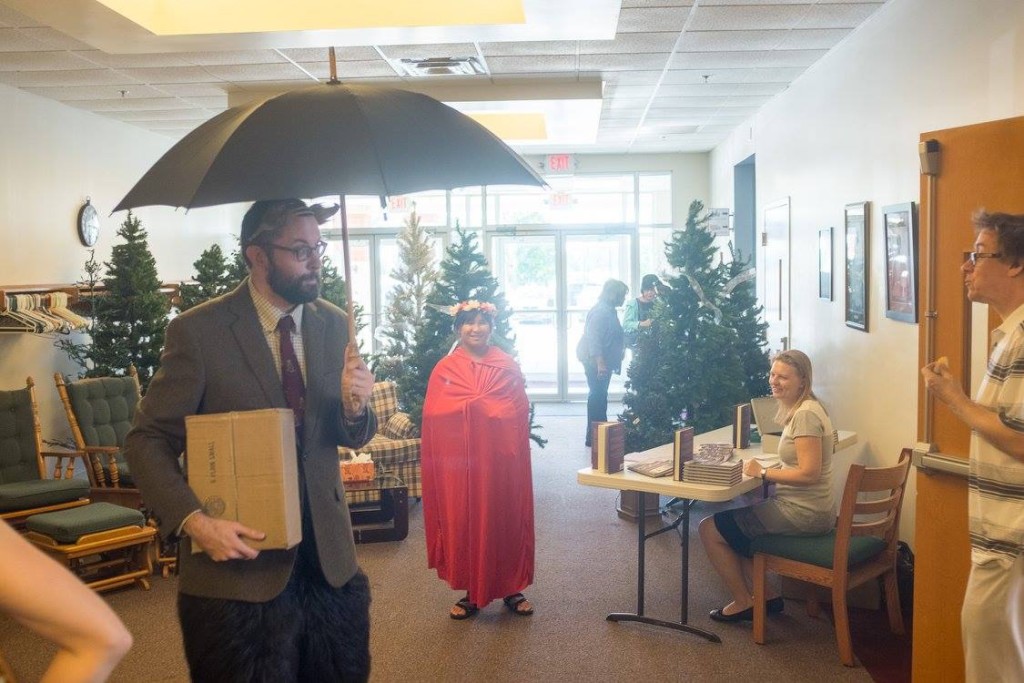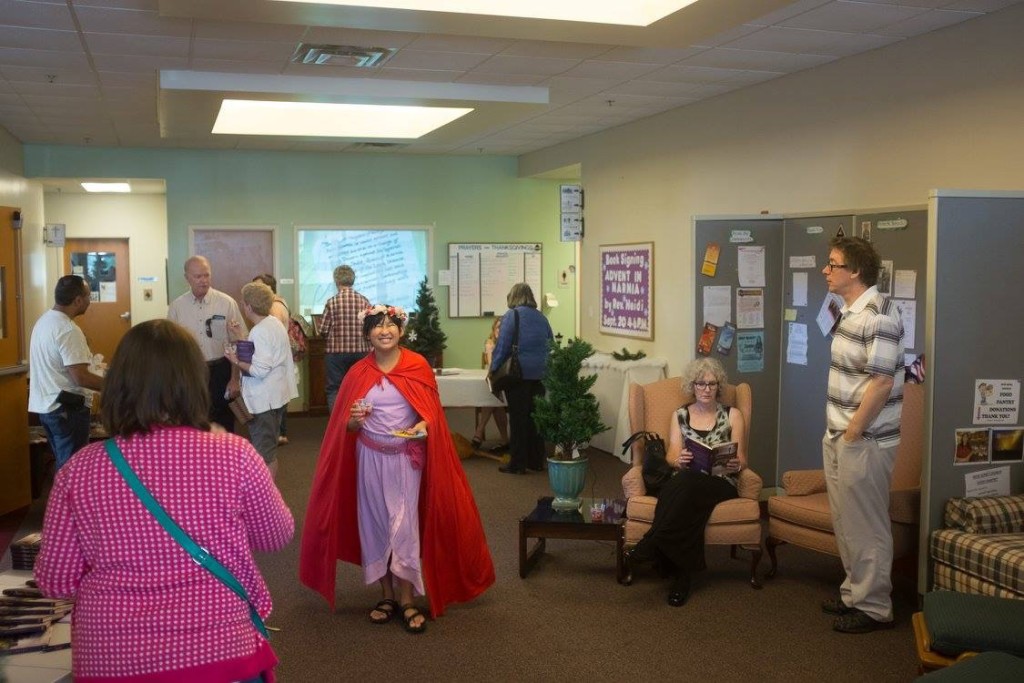 My mom and dad came! And my childhood friend, Kiron.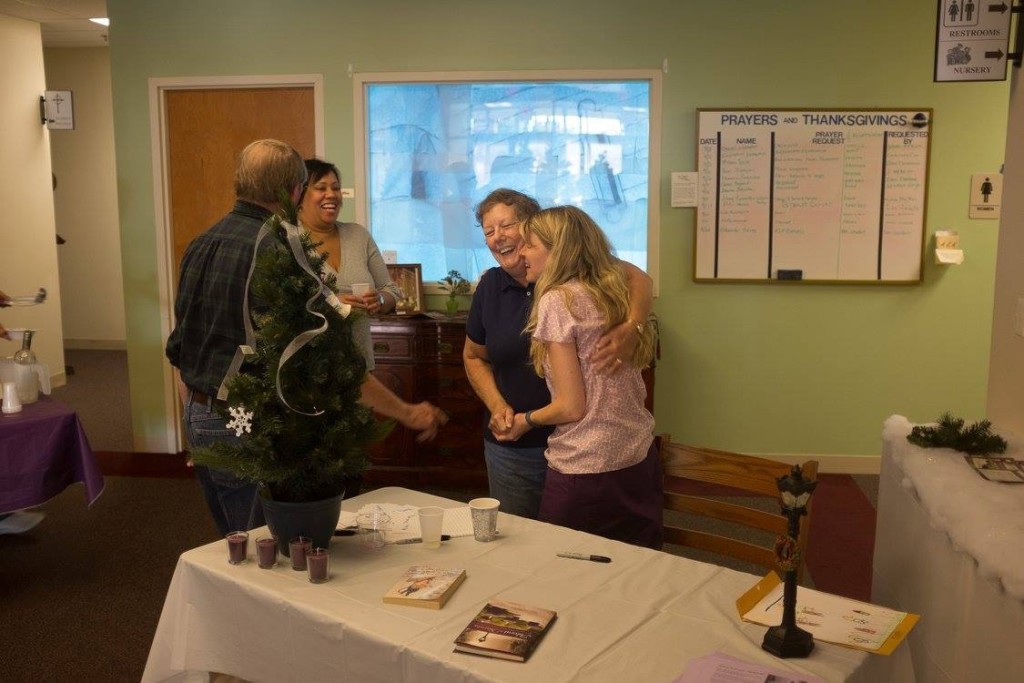 My niece enjoyed the balloons, leftover from another party, but remained skeptical of adults in costume…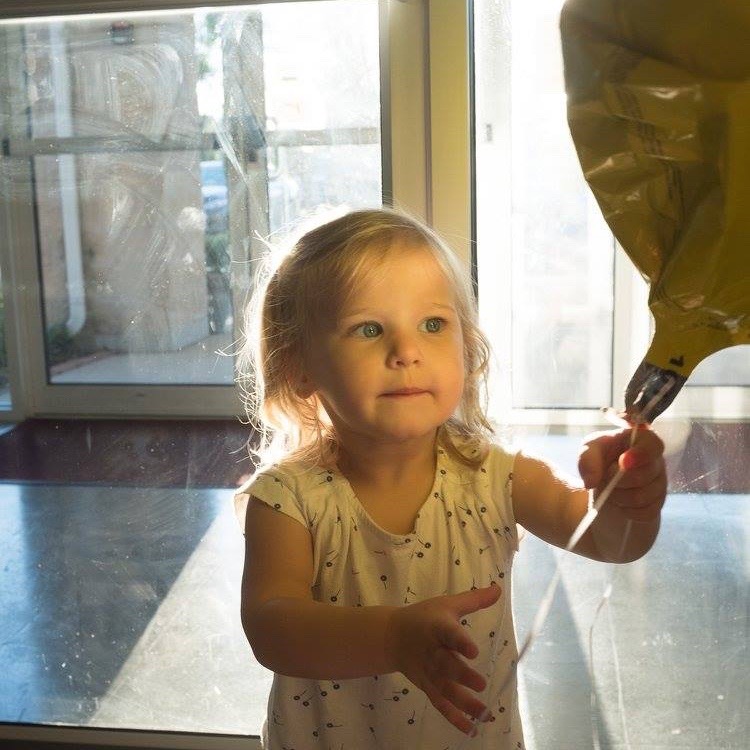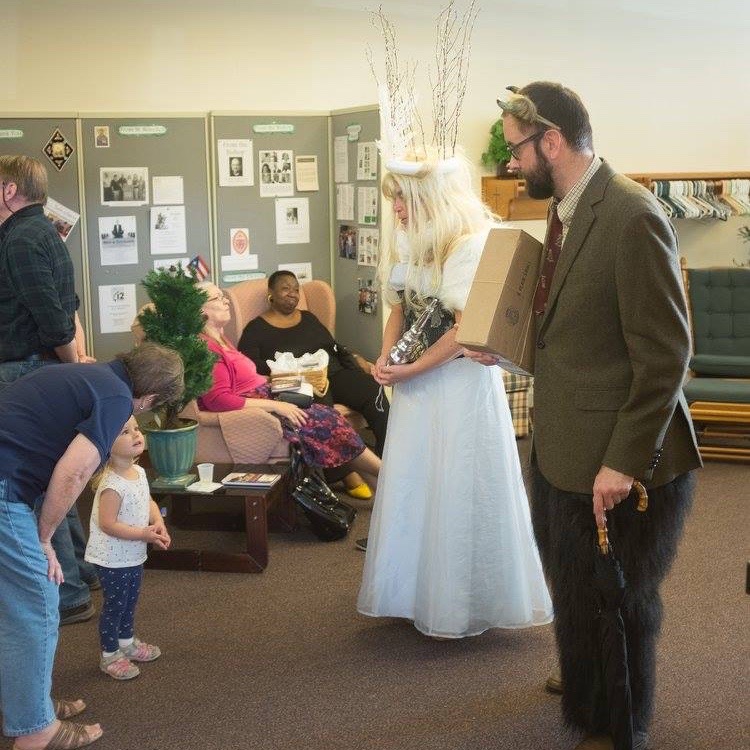 My nephew enjoyed the balloons so much, we don't seem to have any pictures of him…
I also did two readings from the book. It was strange to read something that wasn't a sermon from the pulpit. Folks asked great questions – including one of our church kids! Thanks, Ian!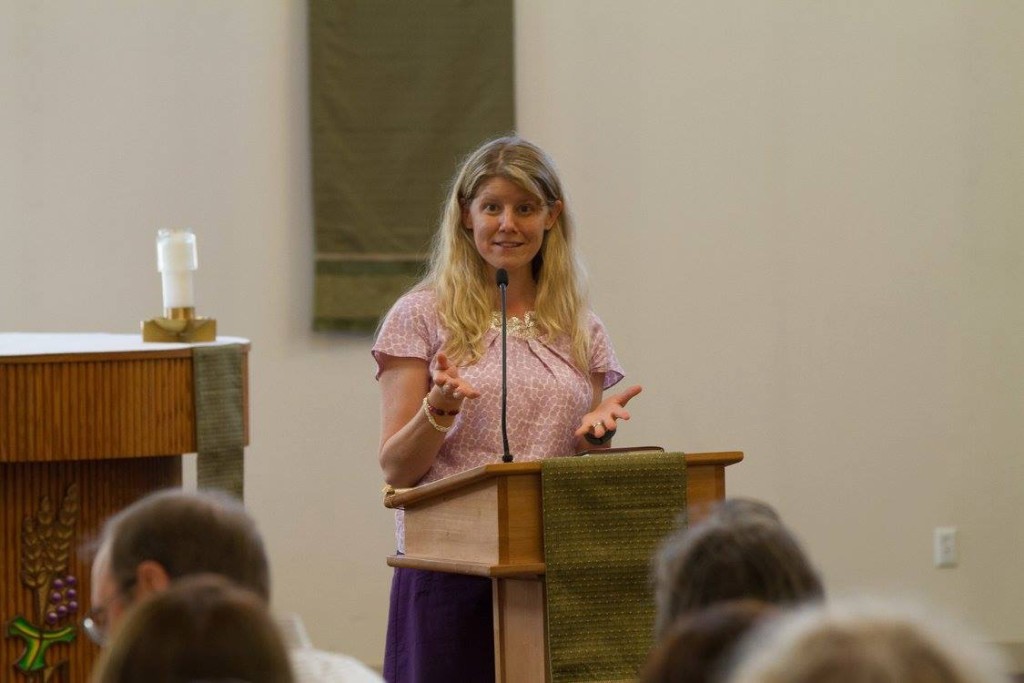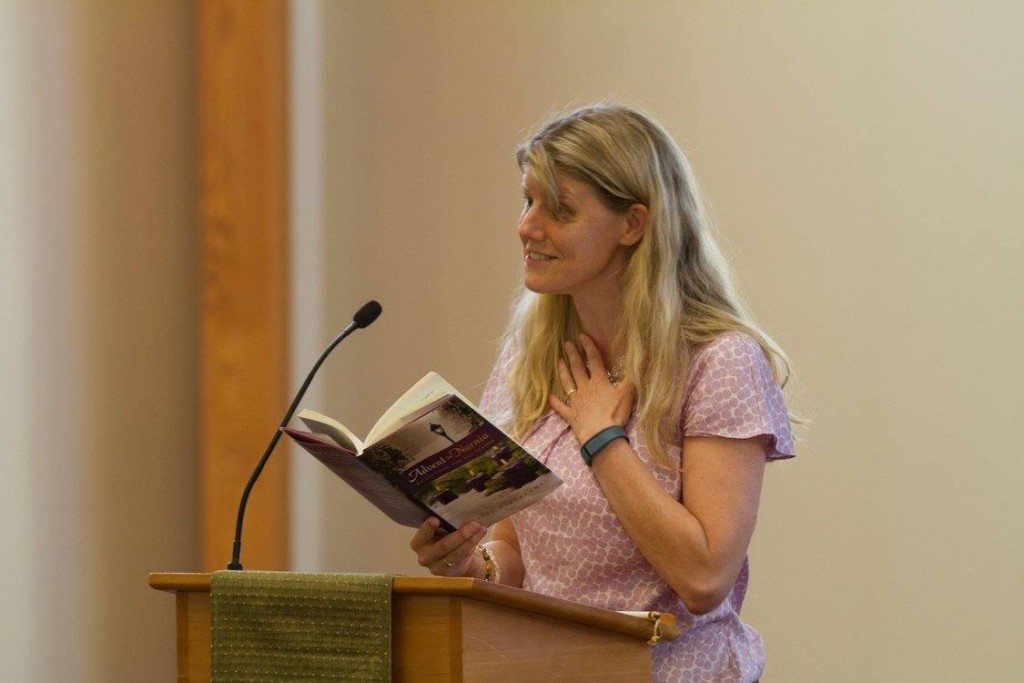 Thanks to all who came! I have a schedule of other events listed below where you can come have your book signed or engage in some discussion or activities around Advent in Narnia. I am humbled by all the attention and support. Thank you!