In a week, the moving truck will come and a crew of Chicago bruisers will load all our earthly belongings into a truck or two and haul it into the city. We'll leave behind a bed of ripening strawberries, a renovated bathroom that still flutters my heart, a wheelbarrow, four kinds of iris, rampant mint, a few sets of curtains, and a map of the world on the downstairs bathroom wall.
Over a week ago now, we said goodbye to the people of The Church of St. Benedict, on Pentecost Sunday.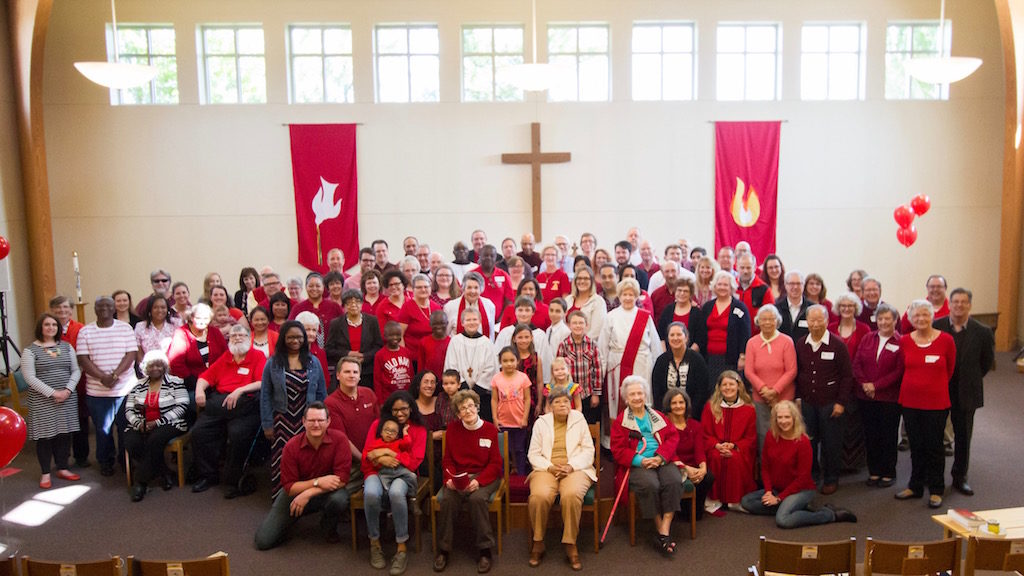 Now, we're sorting through our junk and getting the house ready. We are selling stuff on Craigslist. We have taken other stuff to Goodwill and a charity rummage sale. We are giving and selling even more stuff to friends and family.
Being in-between feels like what I imagine it's like to be a jellyfish, drifting on a current, floating above with most of the ocean life beneath you somewhere.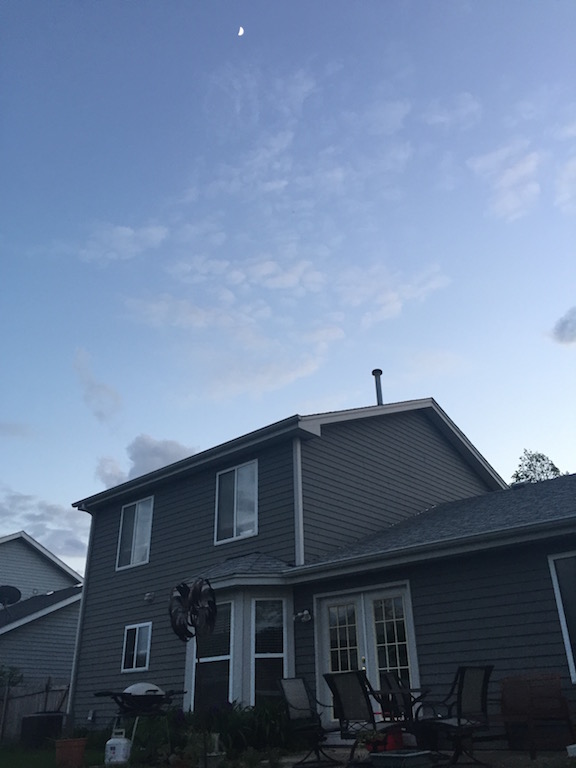 Meanwhile, we need to dry out paint cans for recycling, clean out the garden shed and garage attic, spread the last of our finished compost on the garden, nag the painter, and update one cat's shots. I need finish a few writing projects (including a new book proposal! Stay tuned).
Meanwhile, Adam and I are working on a new blog site. We are hoping to have it up soon and to get all of you email subscribers transferred over automatically. Either way, the last post here at The Vicar will be about my new site.
It's been a wonderful nine years, Bolingbrook! I've documented life here like no where else I've ever lived. I'll miss you. Thank you for the memories, the backyard, the parking places, and a pretty terrific stint of life in suburbia.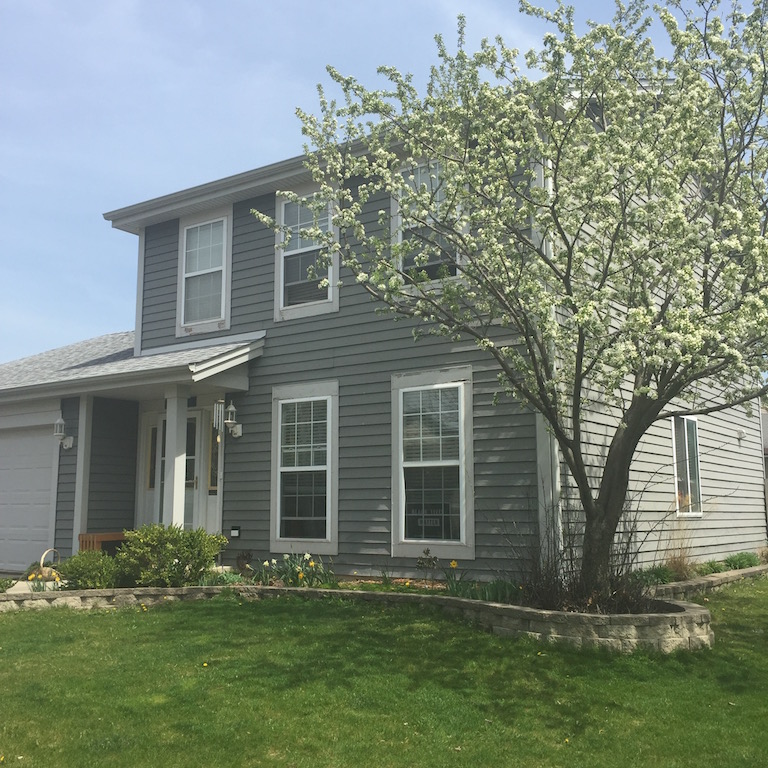 And soon, we'll be back in the city – the place I was born…