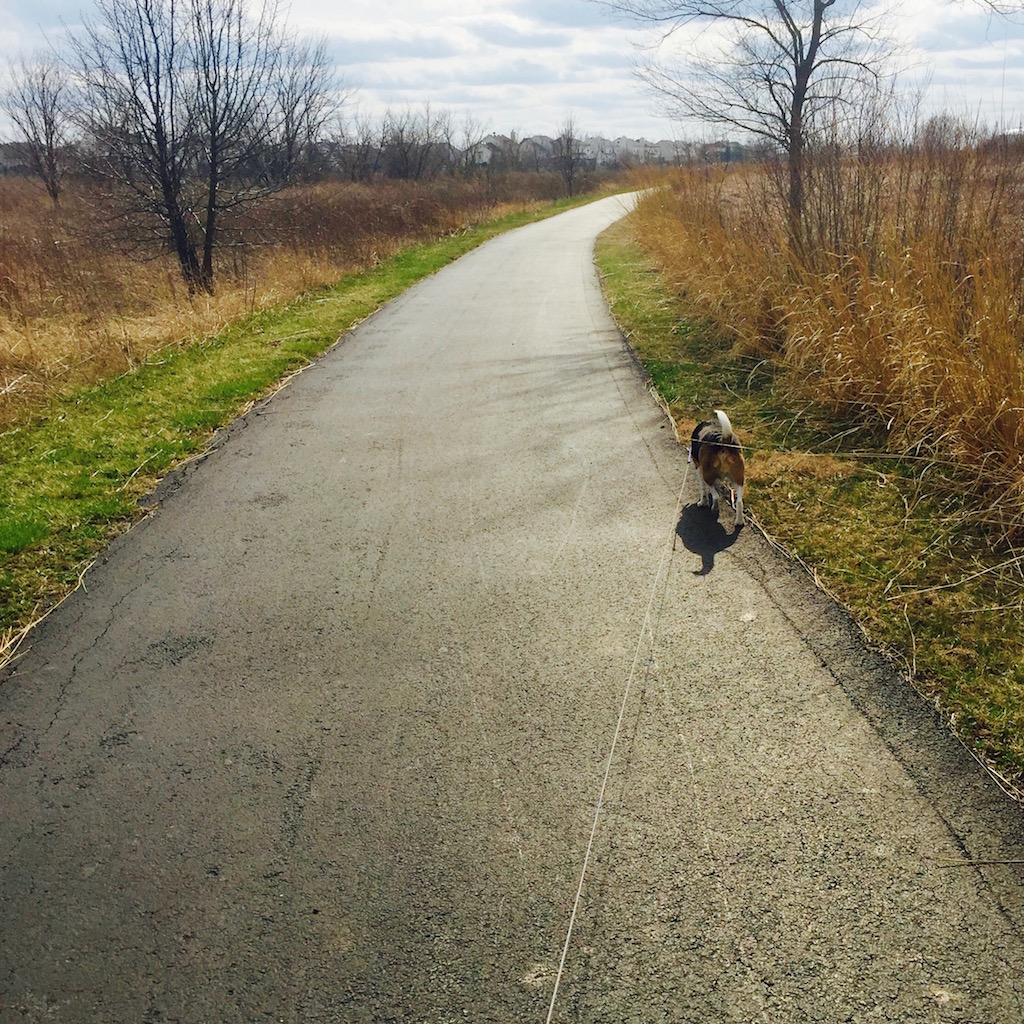 Early spring is tough. A parishioner once said to me that it is an ugly time of year because it's about "shaking off death."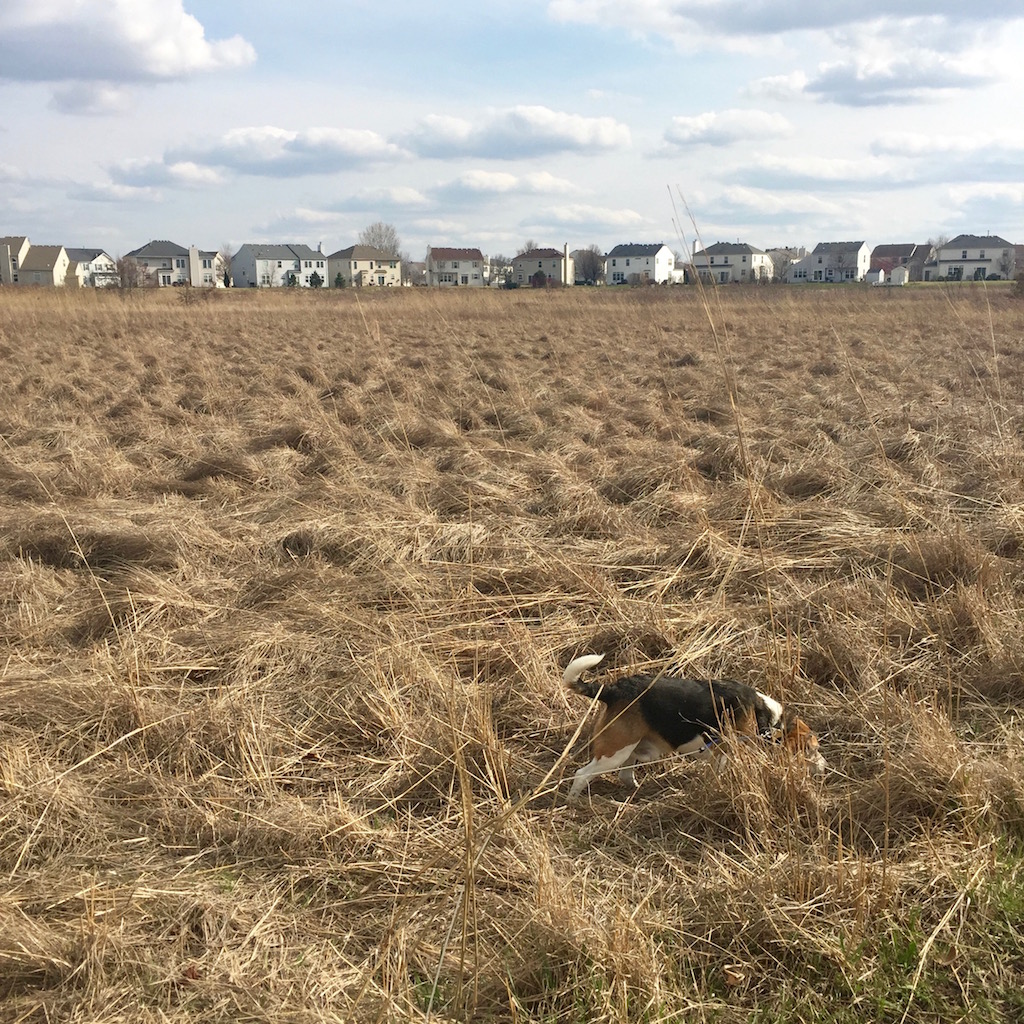 Holy Week falls into this space, easily. Bare. Ugly. Broken. Bleak.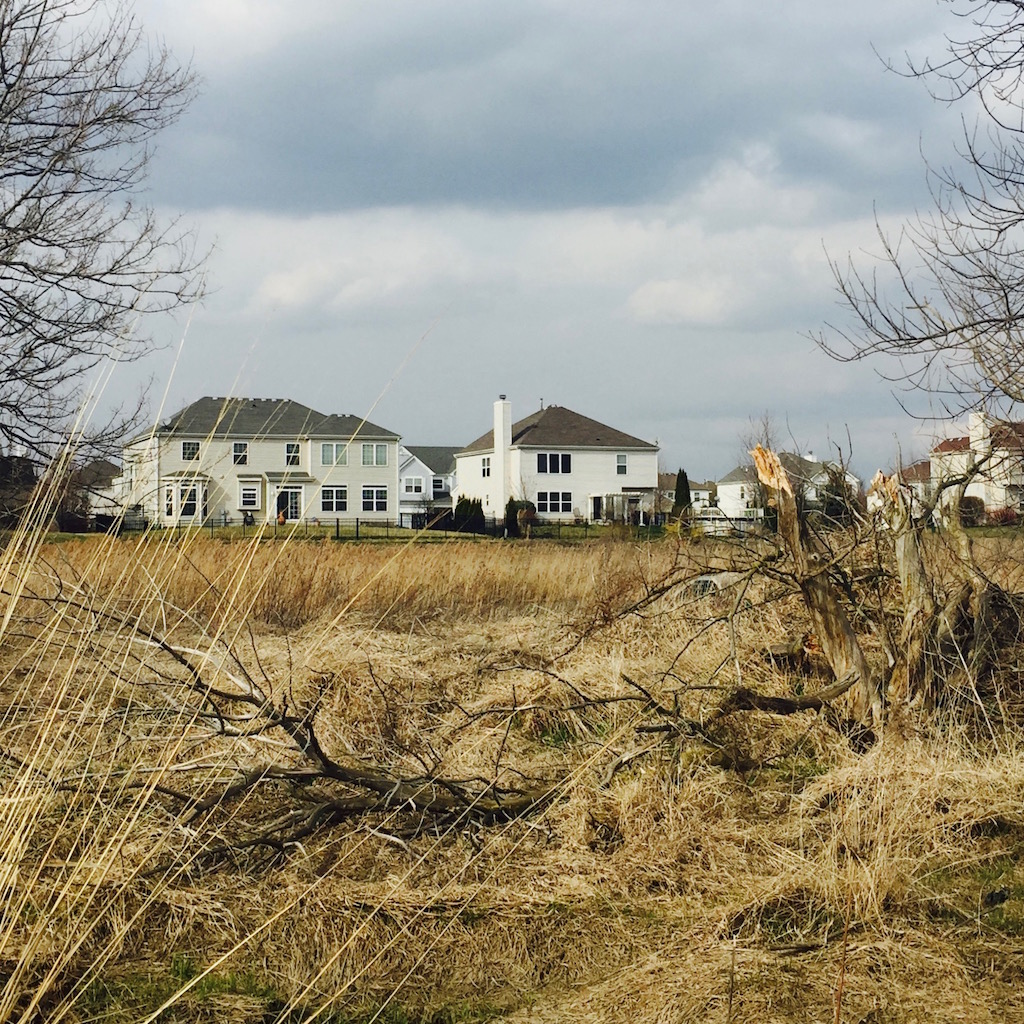 For all that subdivisions were designed to be ideal places to live, there is a haunting, lonely look about them. They match the spareness of the month of March, somehow – especially in black and white.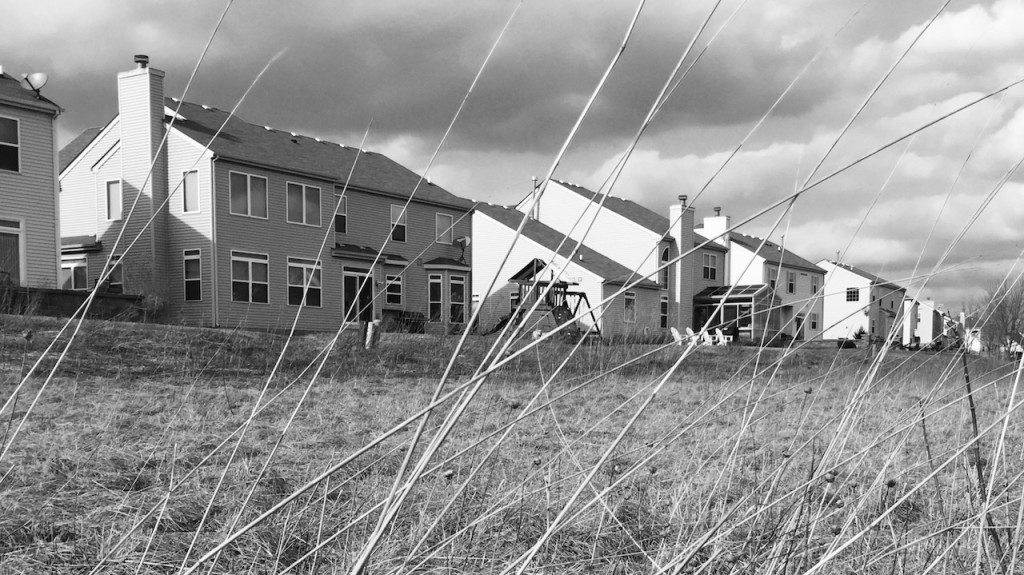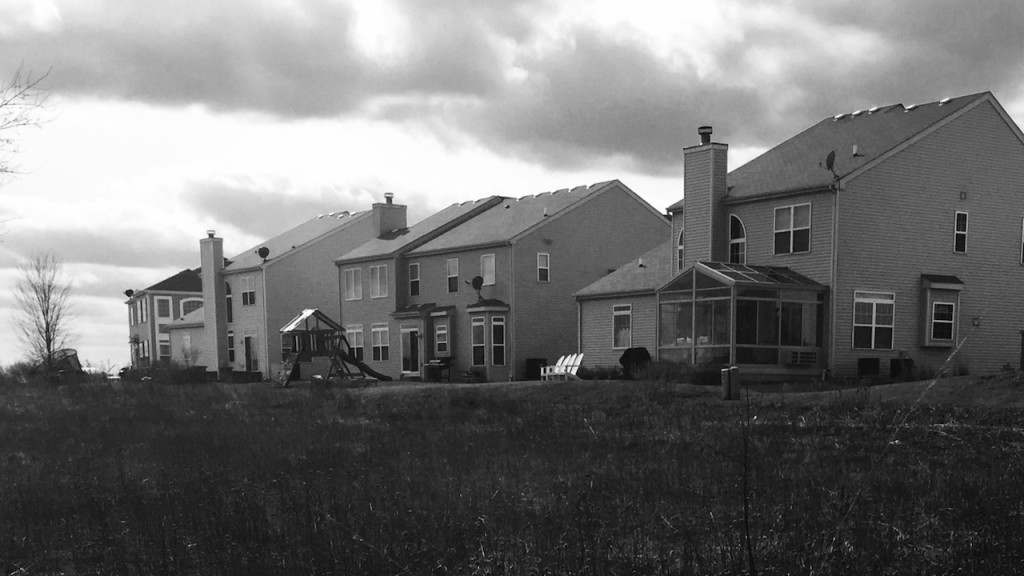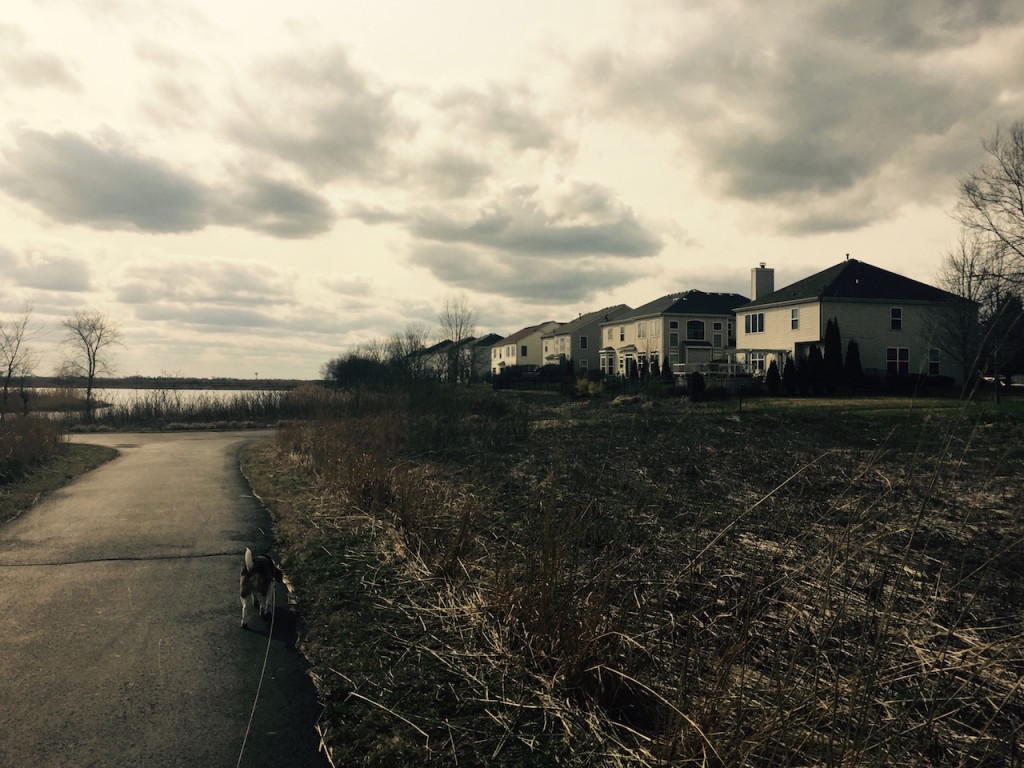 A friend of my father's once said that the worst time of year in Chicago is March. There's no snow to cover up the ugliness.
Spring in Bolingbrook also means burning the tracts of restored prairie around the Village. As if to magnify the bleakitude…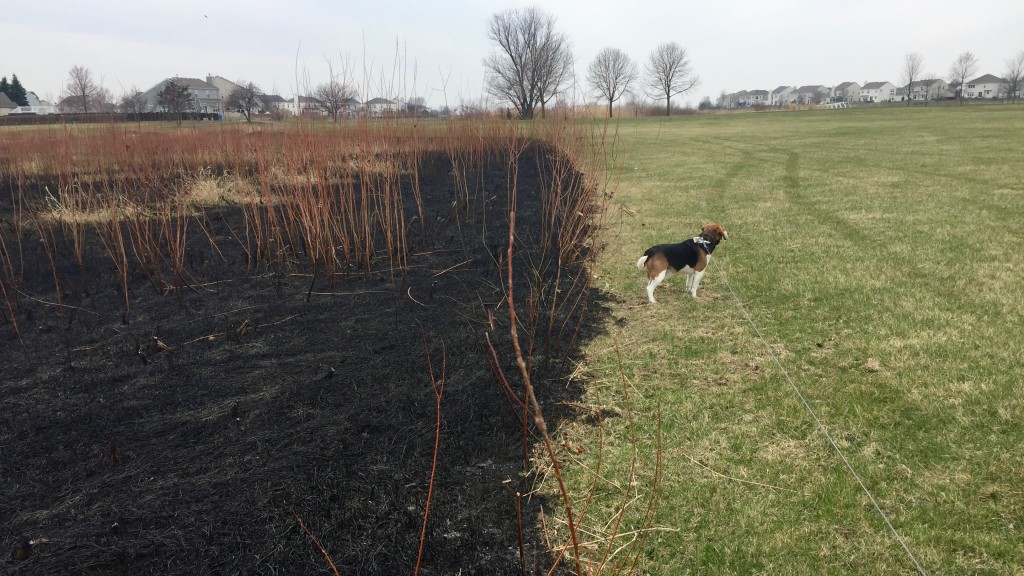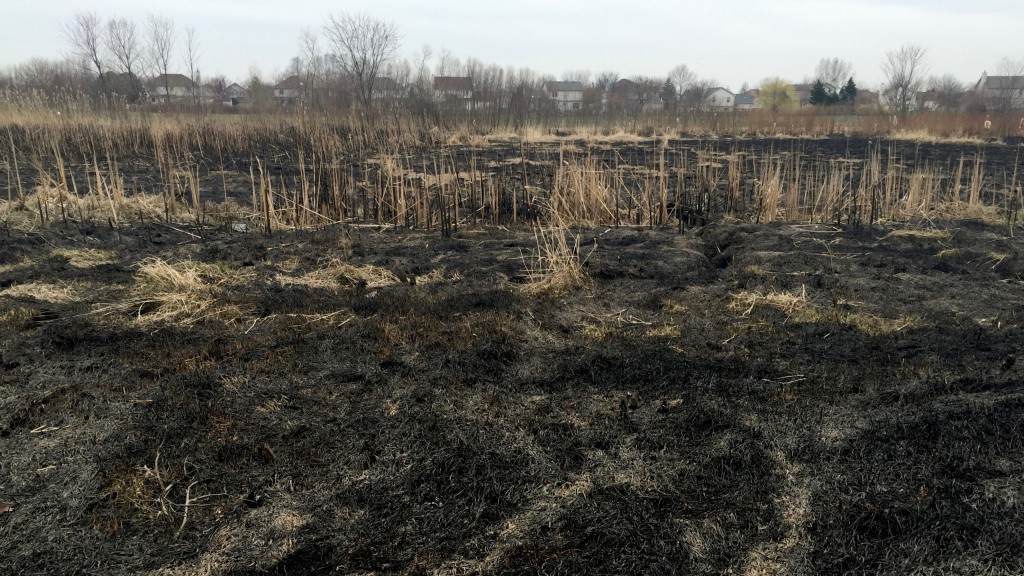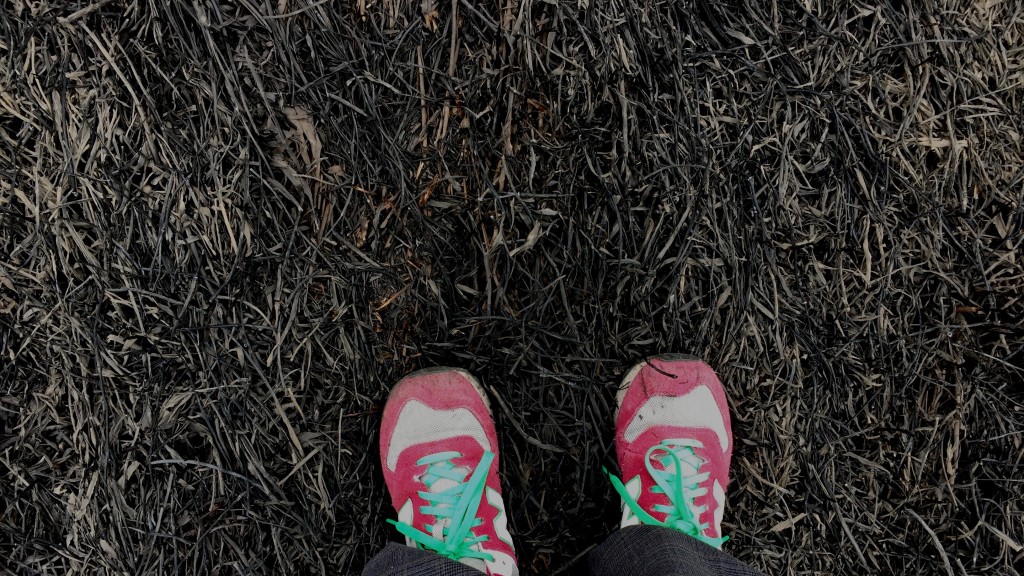 It's an ugly time of year. It's an ugly world; there are bombings, wars, diseases, rapes, and war crimes. Things all seem bare, broken, and bleak.
But still, sometimes the wind blows and the sun shines and there's a hint of warmth and color.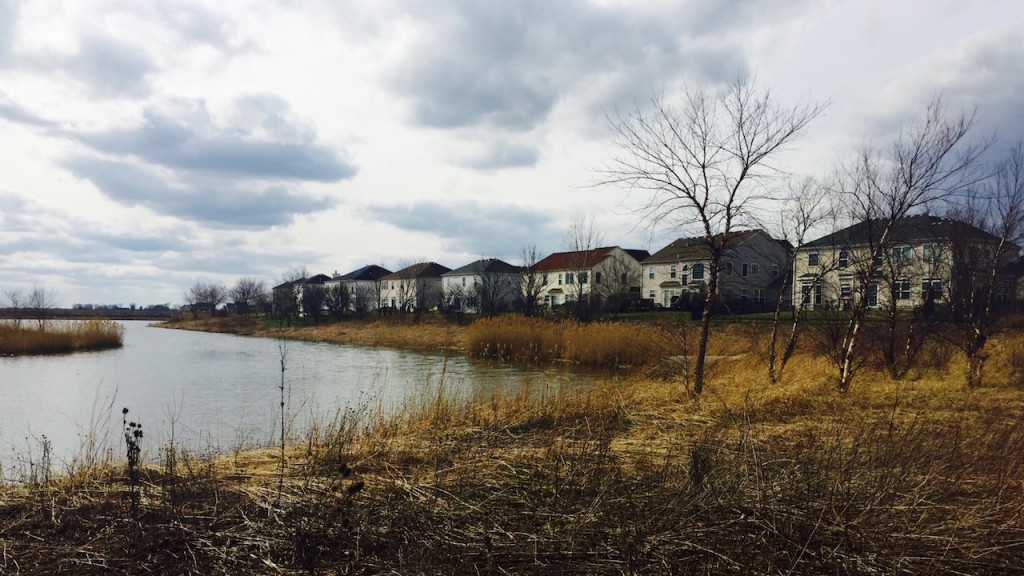 The symmetry of cookie-cutter houses against the sky and prairie can be pleasing to the eye, in a simple, boxy sort of way.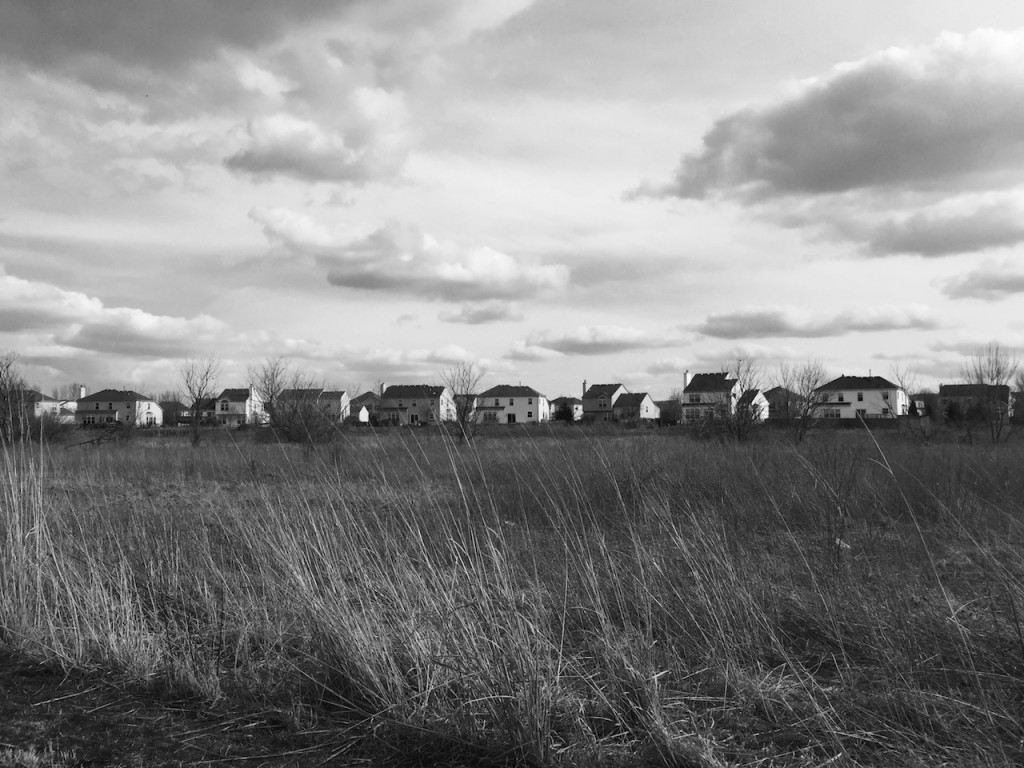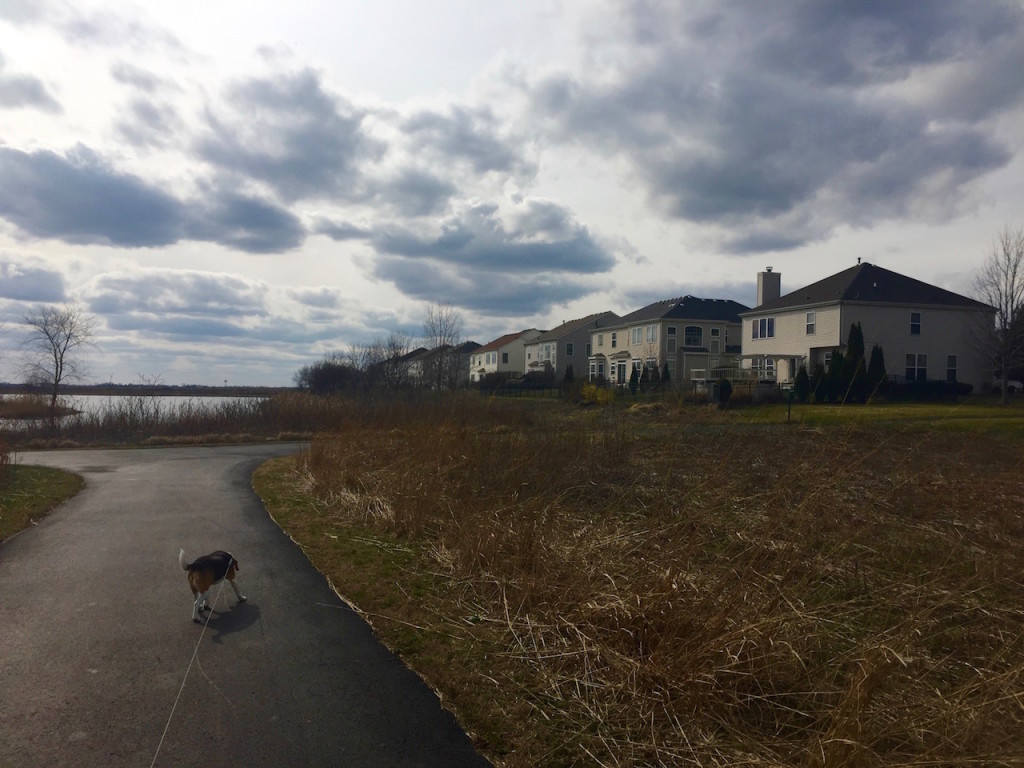 It reminds me of the Shakers, a little.
I realize this is a stretch… but look!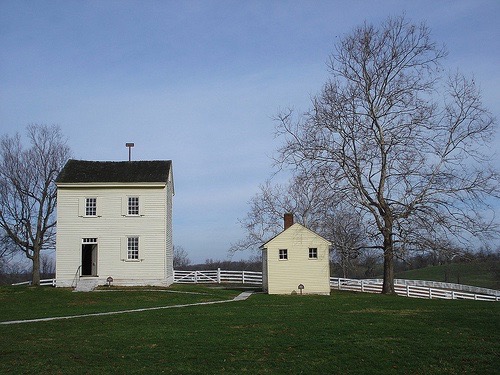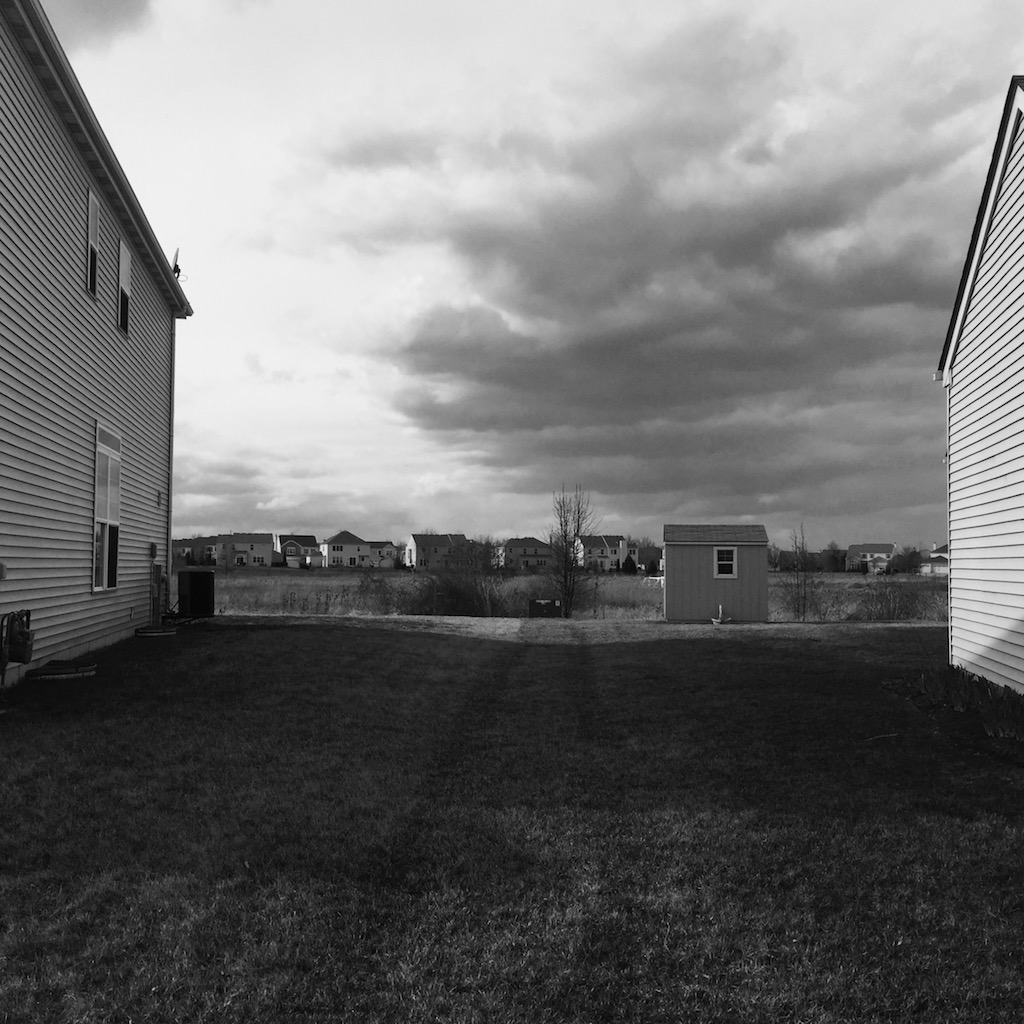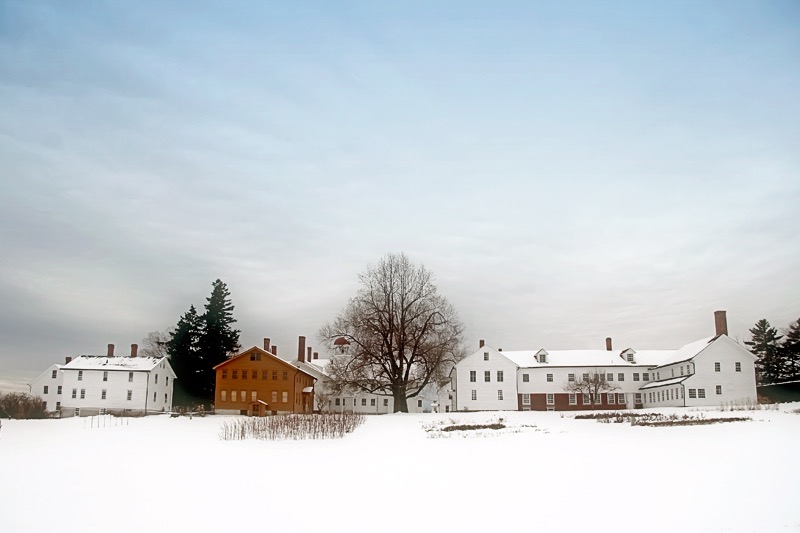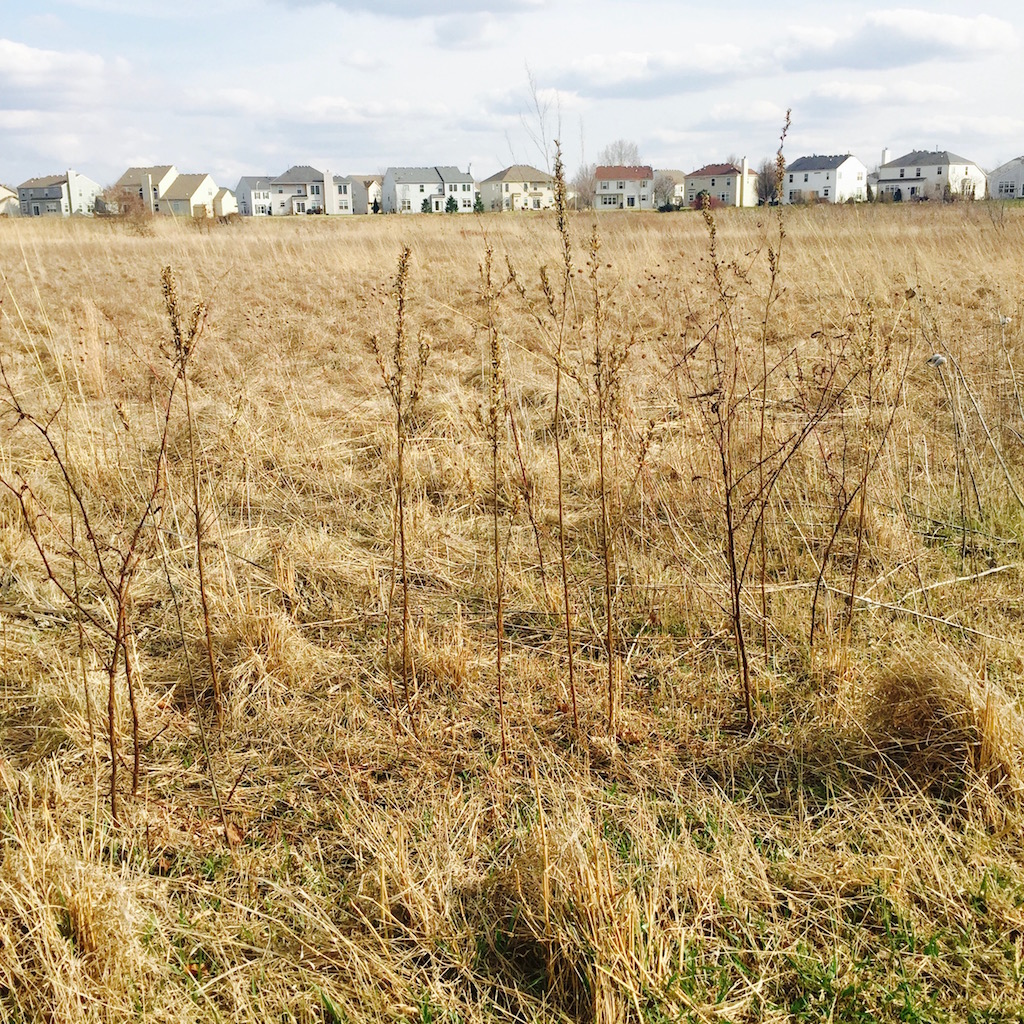 The Shakers, not unlike suburban planners, loved order, symmetry, predictability, and convenience, and believed they were creating the kingdom of God.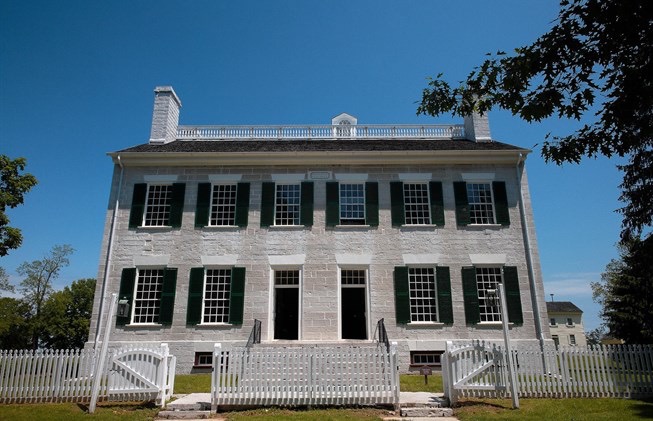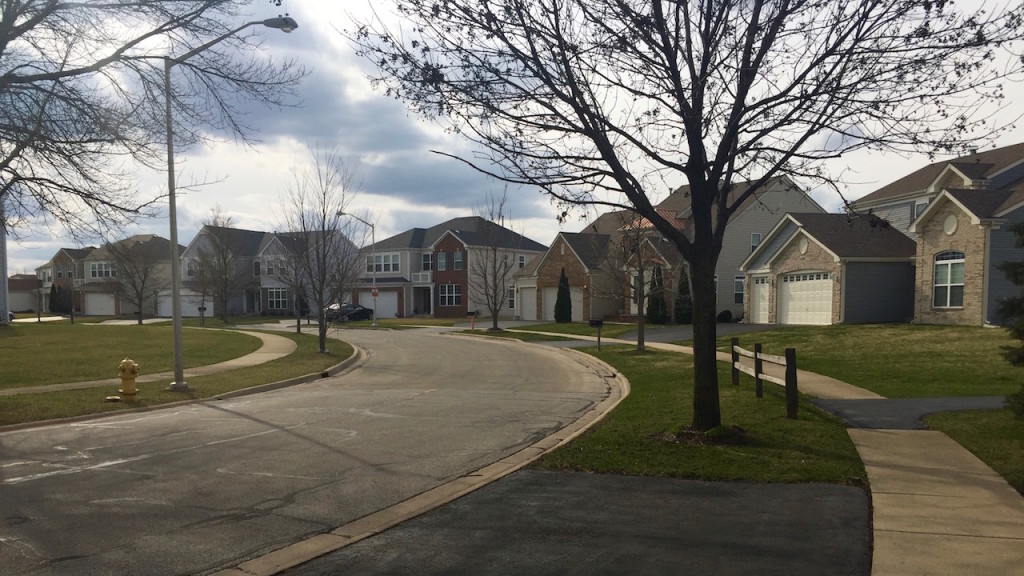 But you can't design death away. Or March.
Still, the bulbs will come up. The leaves will grow back. The burned ground will grow over again. There is beauty, waiting.  There is hope. Holy Week, Passover, Spring. "The arc of history is long, but it bends toward justice," said Rev. Dr. Martin Luther King.
Life pushes back against the forces of death.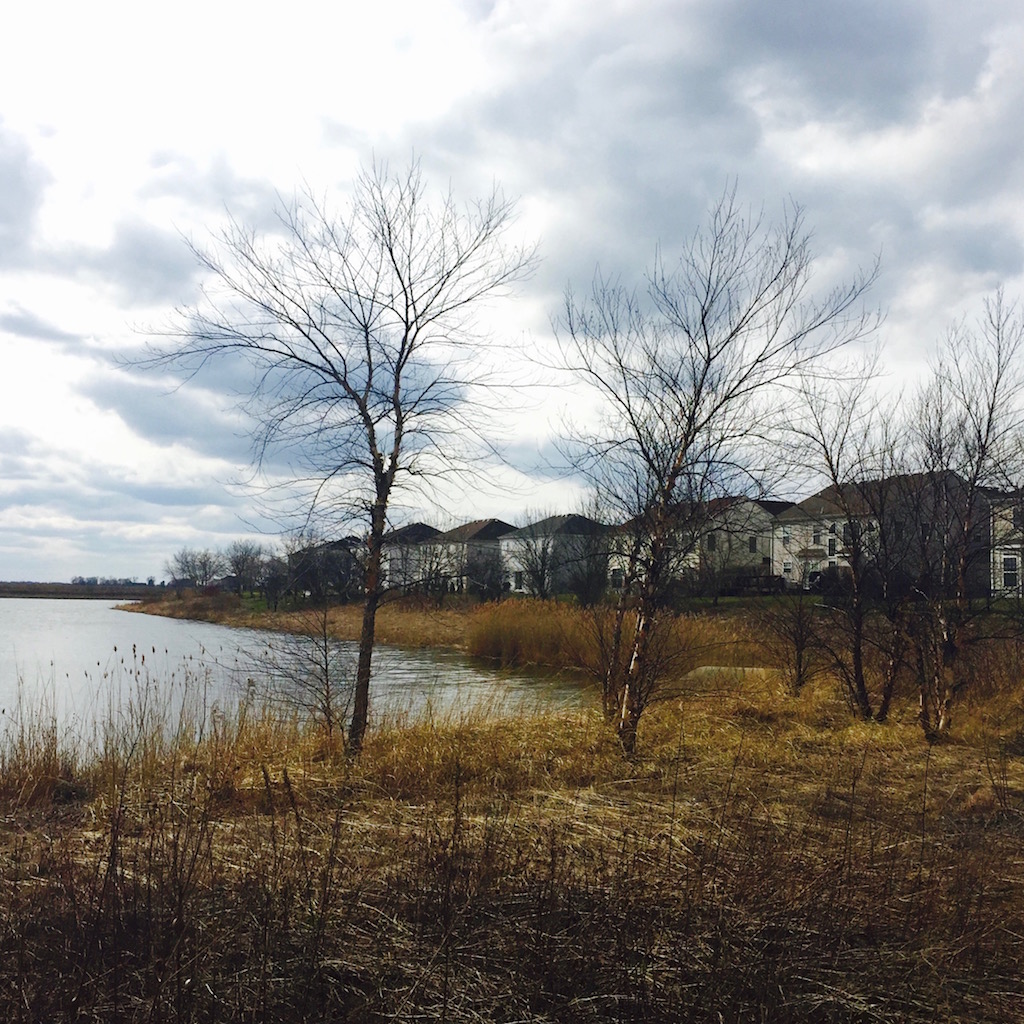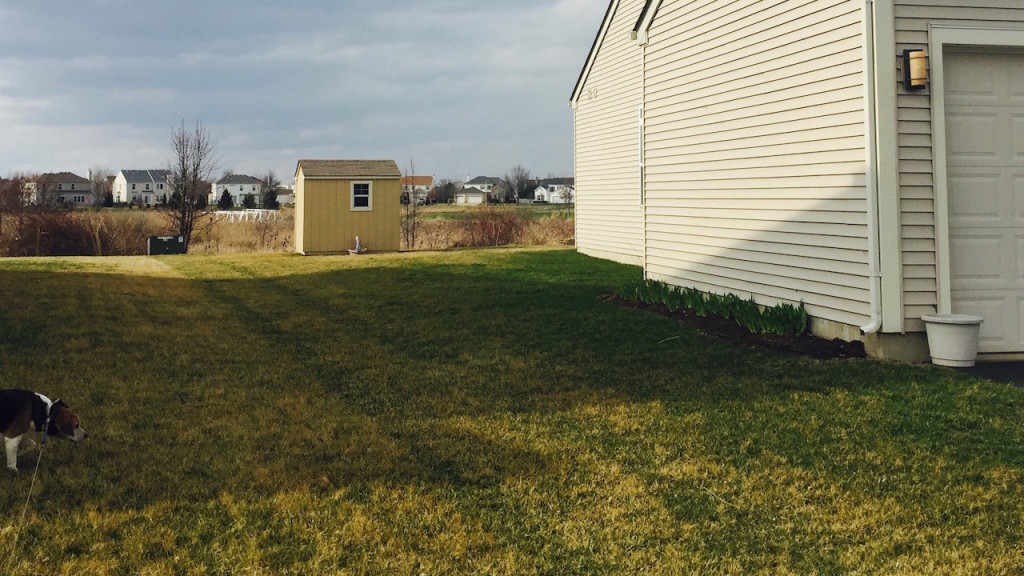 Some Dog Walk theology for you.