Today, at 9:39 a.m., someone shot an office worker and then shot themselves at a warehouse office between my house and my church, here in Bolingbrook.
The news went out at about 11 a.m. I was at St. Benedict, meeting with a parishioner.
I'm ashamed to say this, but I didn't feel sad, or scared, or angry. I may have been numb. (I may still numb.) Or I am simply very, awfully, accustomed to hearing about random acts of gun violence. So accustomed as to not be surprised to hear one has happened in my own community, in spitting distance of both my house and my church. (If it had happened at a school or a mall, I know I would feel differently.)
I wrote an article about gun safety legislation last month, in response to the shootings at the community college in southern Oregon. But today, although I still believe strongly that more steps need to be taken to make gun and gun ownership safe in our communities, I am also thinking about Bolingbrook, my community and my home.
I hope some aren't thinking, "Well, it's Bolingbrook – what do you expect?" Bolingbrook gets a bad rap for crime. A woman at the grocery store once told me I should use two bike locks around here. Some people call it "Ghettobrook," but the police blotter is actually pretty boring most of the time. 
Workplace shootings can happen anywhere and everywhere. They can even happen in churches. As I drove home today – right past that warehouse complex – I thought: "What if had been me?"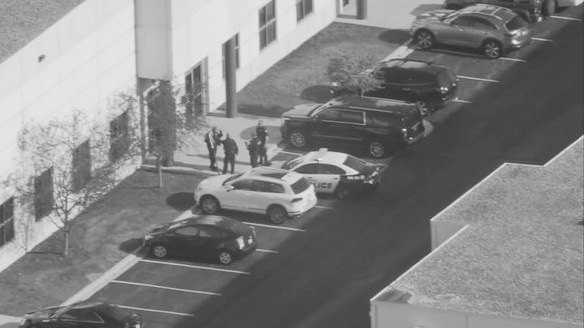 My stupid first thought was that I still owe several people signed copies of my book. (Good grief, Heidi.) We're all much more likely to die in car accidents or a hospital bed, but something about a public shooting brings home both the unpredictability and the inevitability of dying.
Scripture relentlessly reminds us we're going to die:
God to Adam and Eve: "You are dust, and to dust you shall return" (Gen. 3:19).
Isaiah: "All flesh is like grass" (40:6).
James: "You do not even know what tomorrow will bring. You are a mist that appears for a little while and then vanishes" (4:14).
Jesus: "Stay awake, for you do not know the day or the hour" (Mt. 25:13).
Benedict of Nursia: "Keep death always before your eyes."
We can find some wisdom and insight in remembering that we're going to die – one day, any day – grim as it may sound. Right?
In the car, asking "what if?", I thought to myself that I was glad that I'd just seen my family – especially my niece and nephew. I was glad to think I'd gotten a chance to publish a book. I was glad to think I'd spent time this weekend messing around with my garden and houseplants, something I hadn't done in a long time. I was glad to be completely in love with my husband and that I got to spend time with him this weekend.
How we spend our days is how we spend our lives.  Seize the day. Enjoy every moment. Always say "I love you." Think of what you want people to say at your funeral.
It's real but also cliché. Because no one is ever really ready to die. We can never prepare. We can't make it "ok" to leave our loved ones behind.
Being murdered at your workplace should never be something that seems ordinary. Killing someone, even in self-defense, should never be ordinary.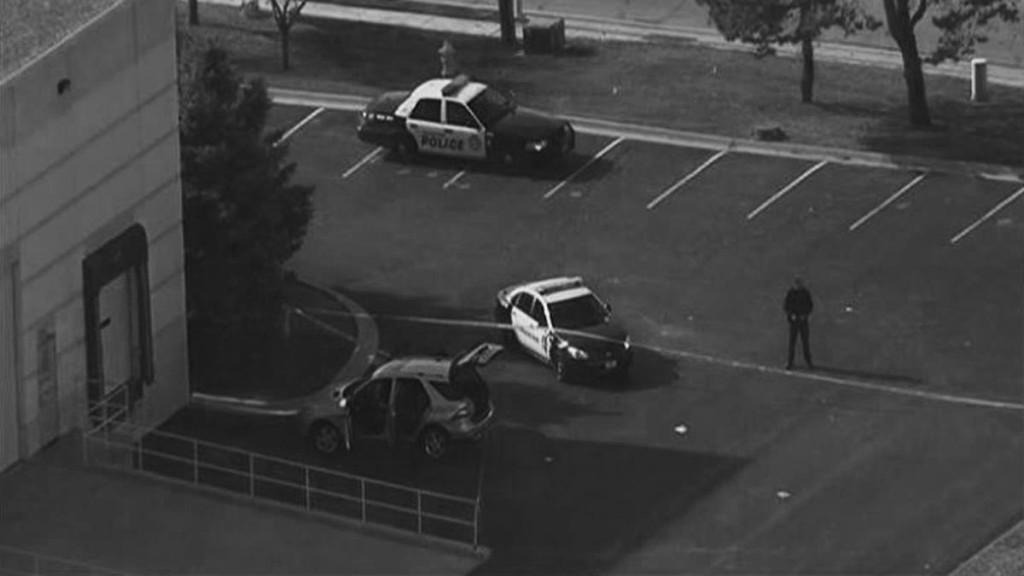 The names of these two men has been publicized tonight, which makes it all more real: Xinling Zhang, 39, of Naperville, and Degang Zhang, 48, of Aurora (probably the shooter).
This is the prayer I posted on St. Benedict's Facebook today:
We hold in prayer the two people killed today in a shooting near Remington and Veterans' Parkway. May the God of mercy and peace descend on all those closely involved, especially the families of those who lost their lives, and help our community take stock and recover. In the name of Jesus Christ, who knew the cruelty of the world and overcame it. Amen.
(adapted from a prayer used at a memorial for the Sandy Hook shooting victims)
Non-sequitur: Awkward shoutout to my Hyde Park roots with an unexpected but welcome tshirt logo at the crime scene: