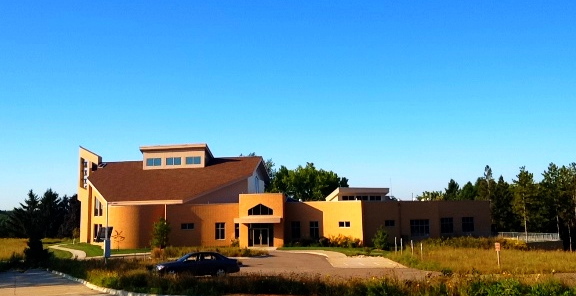 I've been visiting monasteries since I was in college. This is my favorite – Holy Wisdom, in Madison, Wisconsin. The land is sort of magical — one of those places where "the veil is thin." The rooms and buildings have a spare and open aesthetic. The sisters are brainy, sing their prayers in inclusive language three times a day, and are well-known as local ecological activists. Their monastery is ecumenical — at this point, two sisters are Roman Catholics, and one is Presbyterian. They had a Mennonite novice (who chose not to make life vows) a while back, and several others, not sure what traditions. And beyond the three sisters, there are eleven staff and literally hundreds of lay people who consider themselves part of the community, whether they attend the Sunday Assembly, have become "oblates" (monastery associates of a sort), or Just. Love. The. Place.
In 2001, I did a vocations weekend here. I was, and still am, a great lover of silence, community, and liturgy. It was a chaotic time in my life and life as a sister was appealing: structure, beauty, and purpose. At the end of that weekend, the sisters encouraged me to go home and "keep asking questions." I knew they were right. But for some reason, I felt ashamed and kind of stupid for going.
When I started work as a priest in my church, six years later, I mentioned in a sermon that I'd considered joining a monastic community. A parishioner of mine happened to mention this to a friend of hers, a friend who was a reporter for a local paper. Not long after, the friend came to interview me for a "new pastor" article. When she asked me about "when you'd thought about being a nun" something in me seized up and I listened to myself deny the whole thing, even saying that my parishioner must've misheard me. (I'm sorry, Ruan!)
I guess I couldn't talk about it with a stranger at that point, although I wish I hadn't lied about it.
Going back to the monastery this past week was a kind of reconciliation. This fall, it's been eleven years since my vocations weekend and I wanted to make peace with that chapter of my life. Benedictine spirituality has been a huge part of my life and this particular monastery has been a powerful place. I don't want to think of it as a place where I tried something that failed. It's a place that's helped me understand who I am, and still does.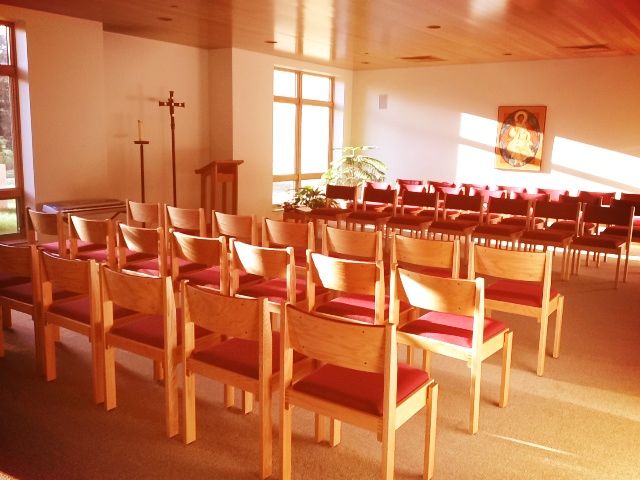 The community sings their prayers three times a day here, in the oratory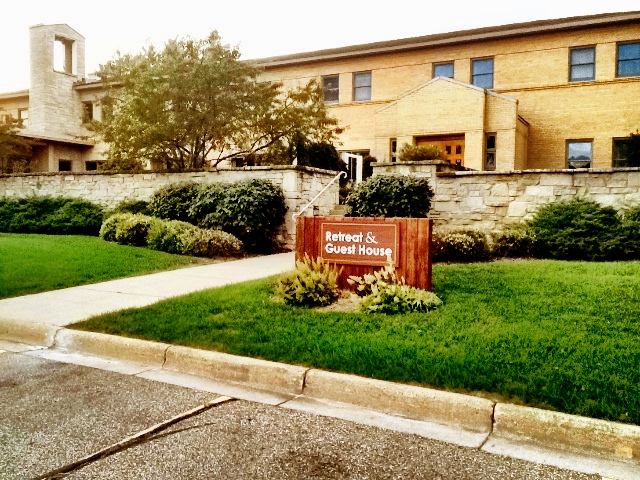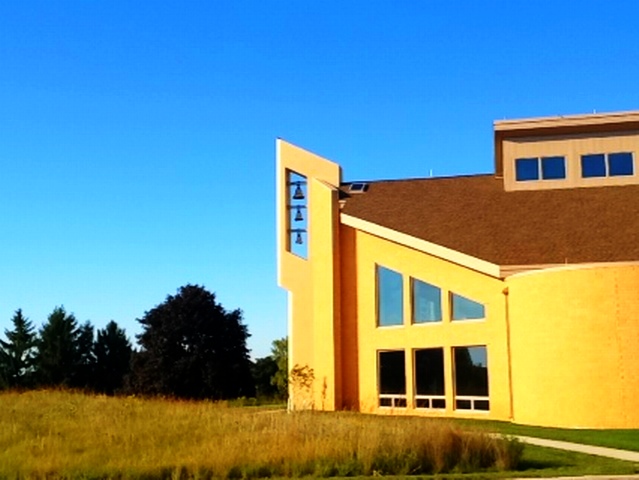 Monastery close-up, with bell tower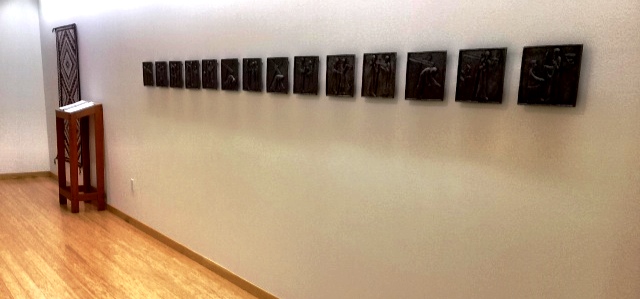 Stations of the Cross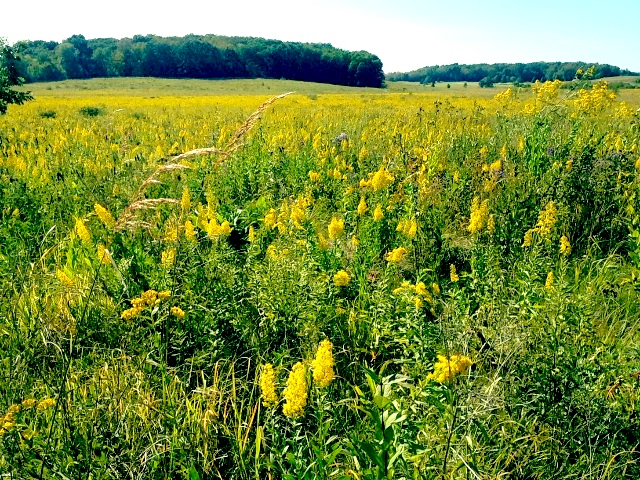 Restored prairie — here, a square mile of yellow goldenrod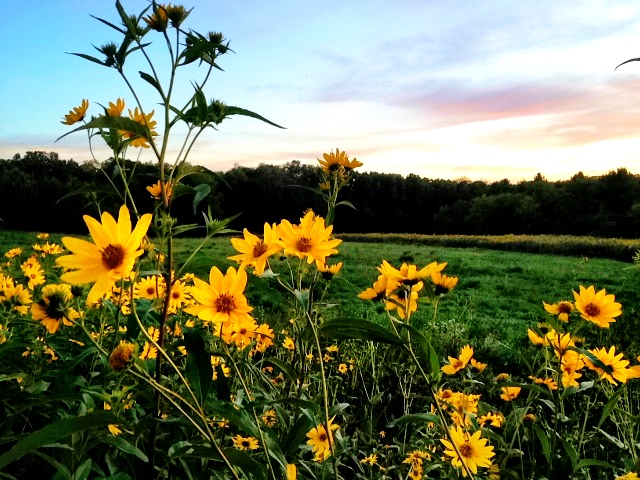 Sunset with prairie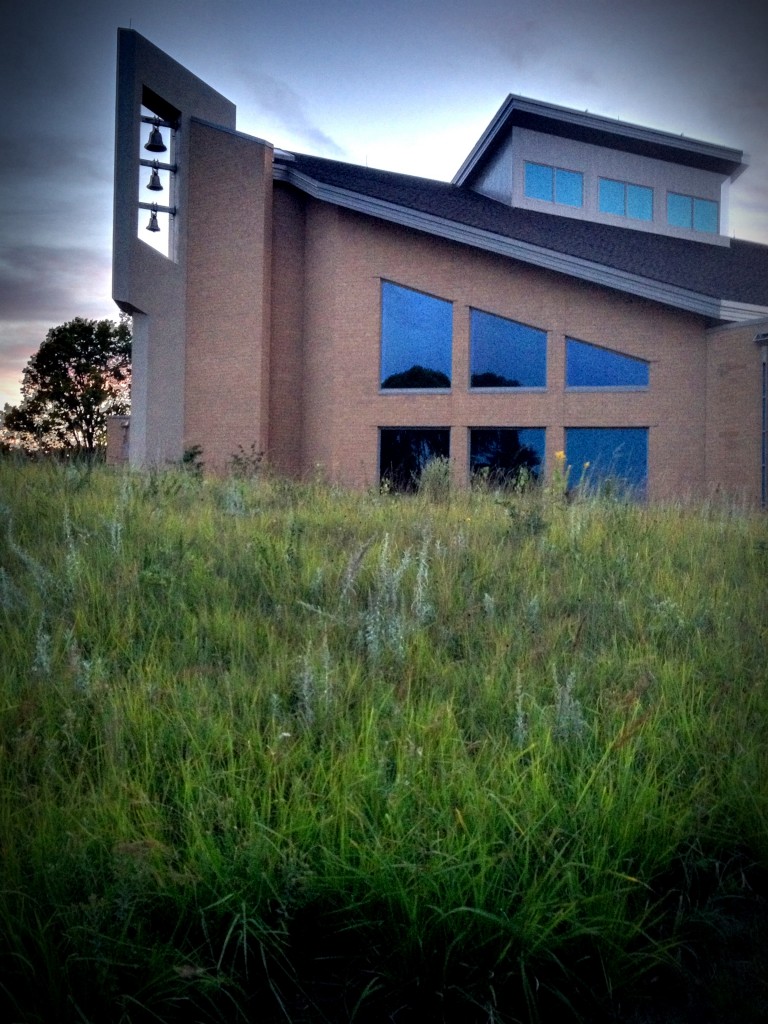 Monastery at sunset