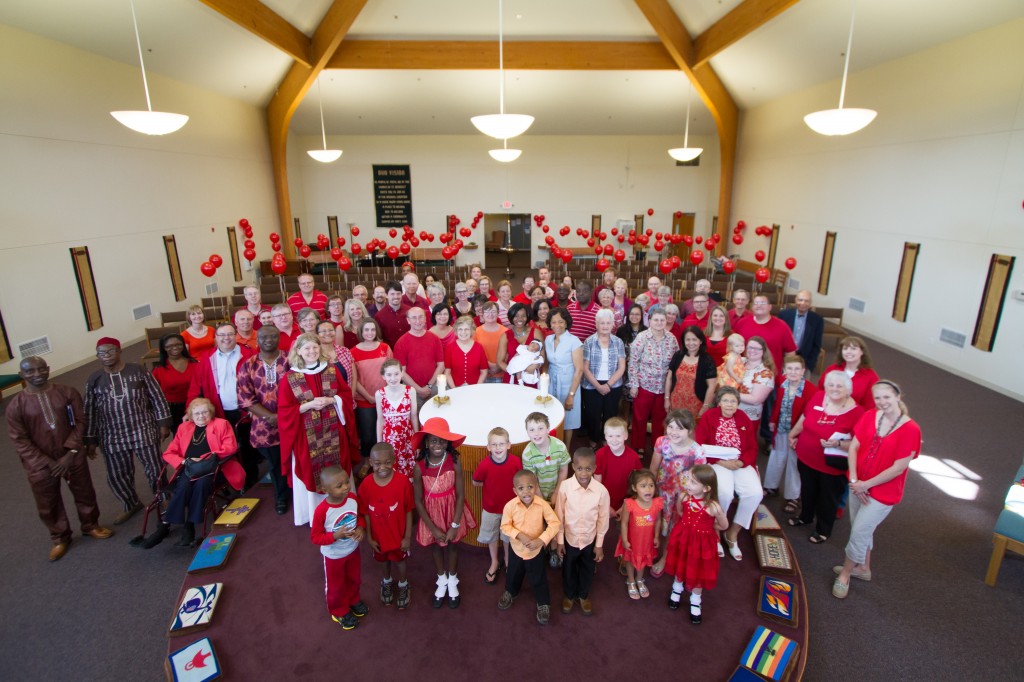 The patron saint of my church is St. Benedict, who lived in Italy in the 6th century. He was one of the first people to organize a monastery that wasn't eccentric or extreme. His monks ate three meals a day, slept in beds, and, although they went to church nine (!) times a day and worked hard, they lived relatively manageable lives.
Some people at my church call him "Benny." I call him, "our guy." Benedict means a lot to many of us at St. Benedict, because of his focus on community, hospitality, and the spiritual life – all things that, intentionally or not, are part of the identity of our 40-year old suburban church community.
Benedict never intended to live in a monastery. Or in the suburbs. But sometimes life is like that. He started out as a student in Rome. For some reason city life wasn't for him, so he left and ended up living in a cave in the middle of nowhere, near the little town of Subiaco. He was a hermit, and from all accounts, enjoyed living alone in the country. He only had contact with a handful of locals, but word about him and his wisdom got around and he ended up getting dragged out of his cave to lead communities of monks. Eventually, he founded a monastery called Monte Cassino, on a mountain just a mile outside the moderately-sized city of Cassino.
So, I'm going to say that, for most of his life, St. Benedict lived in the suburbs. Perhaps this is self-serving of me. Perhaps the fact that the monastery was on a mountain should disqualify it as a suburb. But hey, he could've taken his monks far out into the countryside. He could've taken them back to the bowels of a city. He picked somewhere in between: the 'burbs! Perhaps that only means something to me, but what are patron saints for, if not to inspire you in your particular place with their particular life?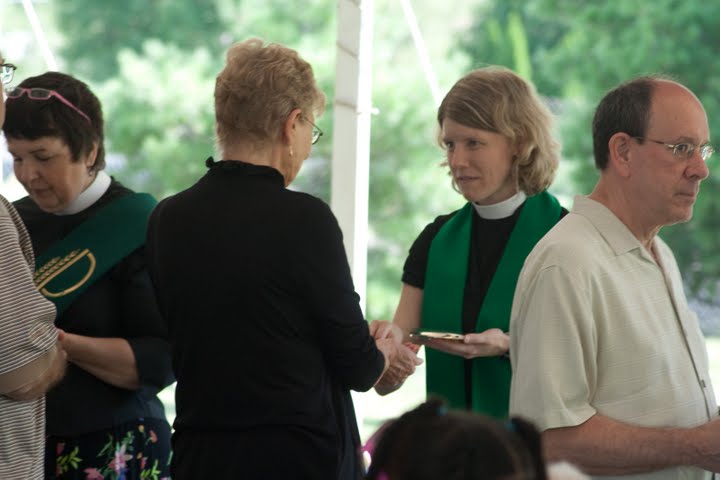 At church, we celebrated the Feast of St. Benedict today. His feast day is actually July 11, but we celebrated a couple weeks late because we have a big tent up on our lawn this weekend for our summer festival. With a tent, we can have worship outside, where thankfully, God blessed us with overcast skies and a steady breeze, which made the humid, 85-degree air bearable. That makes it special. We also bring out a guitar and keyboard (rare for us Episcopalians). We read a chapter from The Rule, the guidebook Benedict wrote for monasteries (this year, we read "On the Weekly Servers in the Kitchen"). We have a cookout and potluck. We also celebrated a baptism today – always a wonderful blessing and allows us to welcome, not only a new member of the Body of Christ, but family, friends, and other visitors.
I think St. Benedict would've approved.