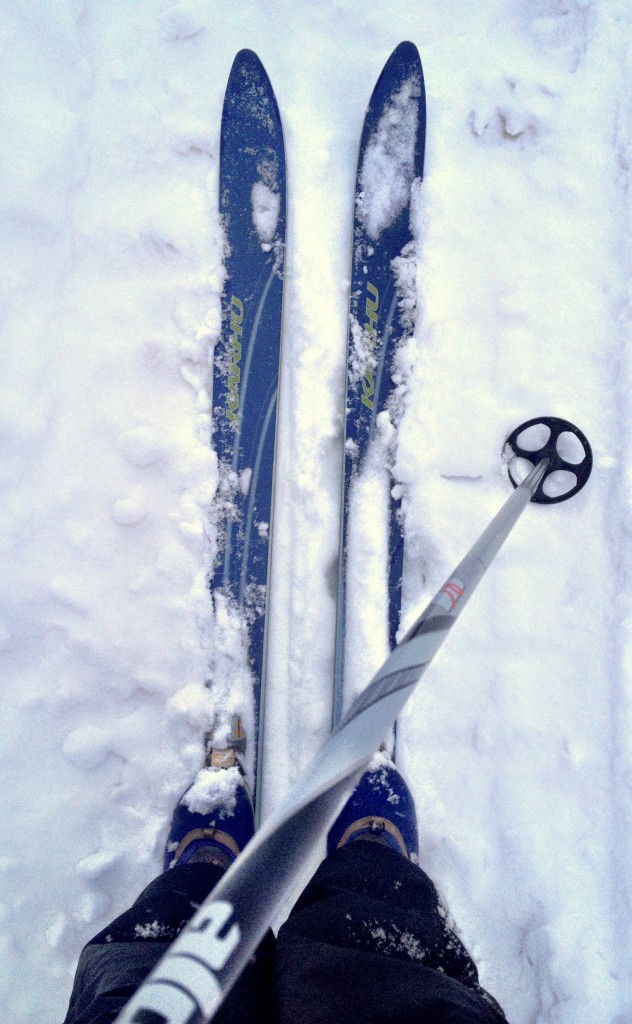 I bought these skis when I lived in Massachusetts, fifteen years ago. I used to cross country ski in the Berkshires where I lived all the time each winter. Up and down the gentle hills, around trees, in the big quiet of the New England woods. Not so many hills or woods around here. But the winter makes everything quieter.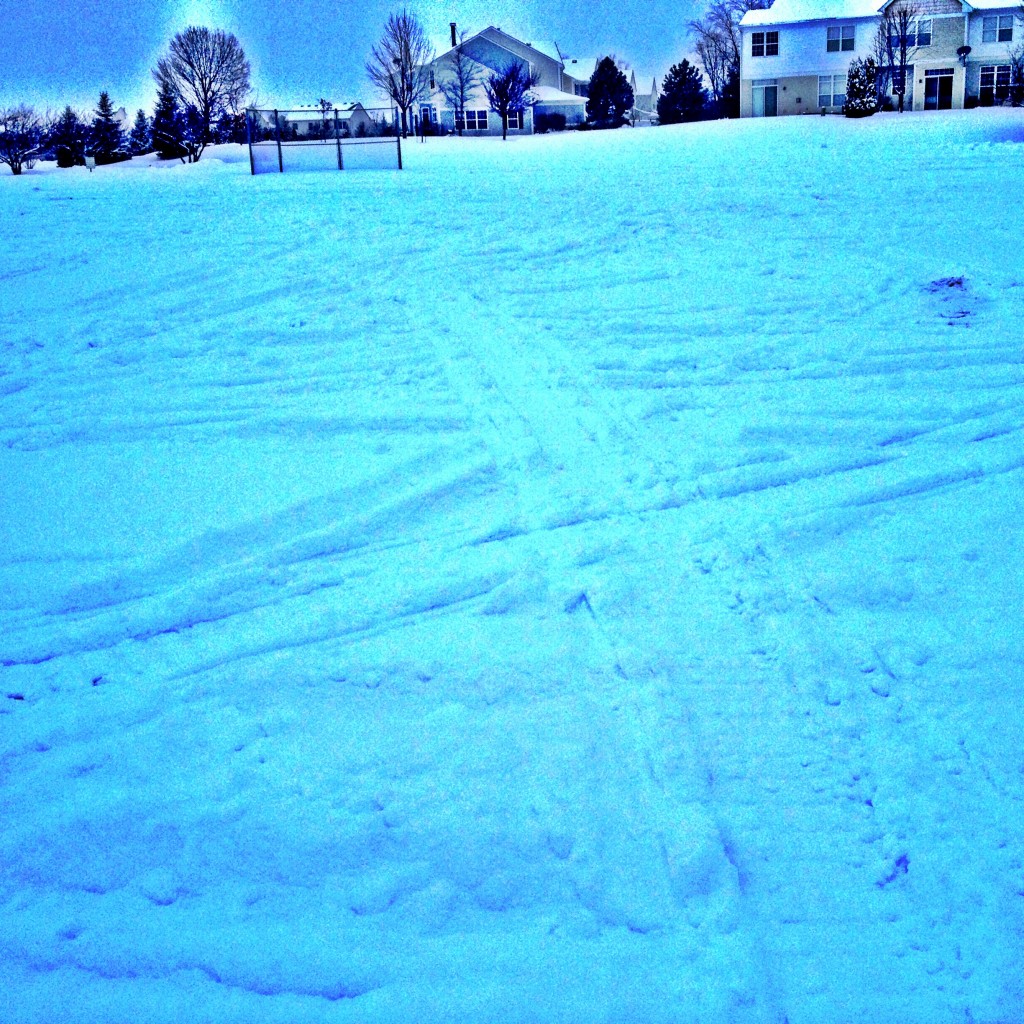 And someone has been snowmobiling around our neighborhood the past week. Adam and I were driving and saw him motoring past a strip mall the other day. He has nicely "groomed" our local park so I can jaunt around a little more easily than plowing my own way through the 8+ inches snow on the ground.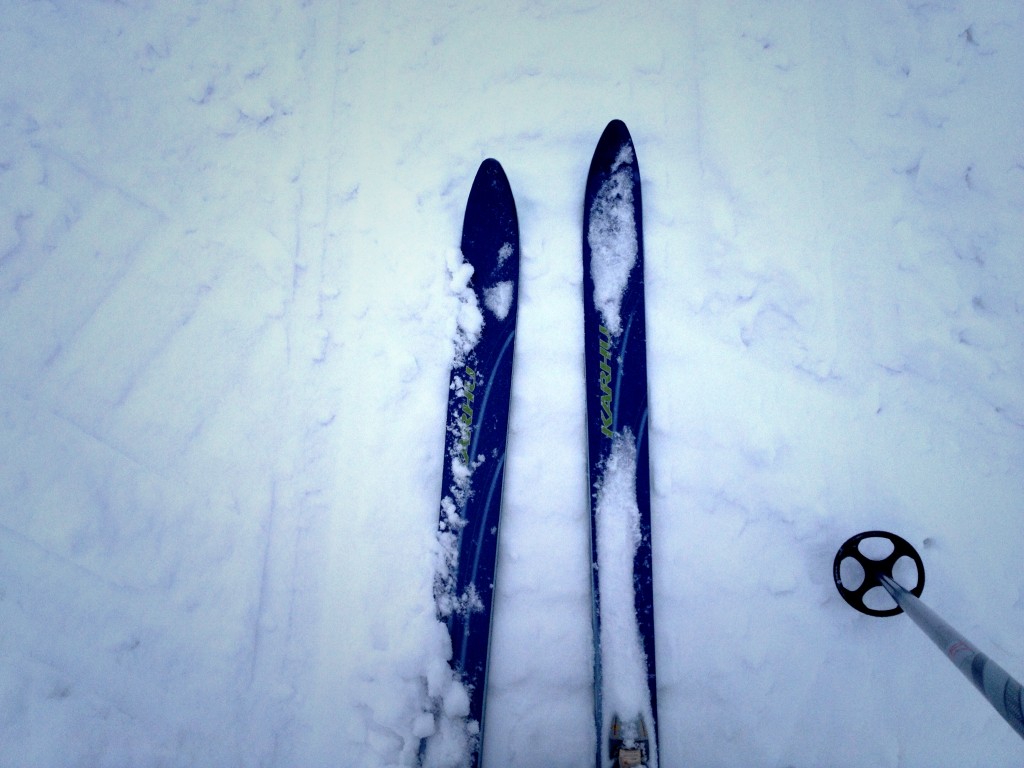 The tracks are perfect for skiing on. Like inverse train tracks in the snow. And I'm actually in decent enough shape these days that I can ski without feeling like I'm going to pass out!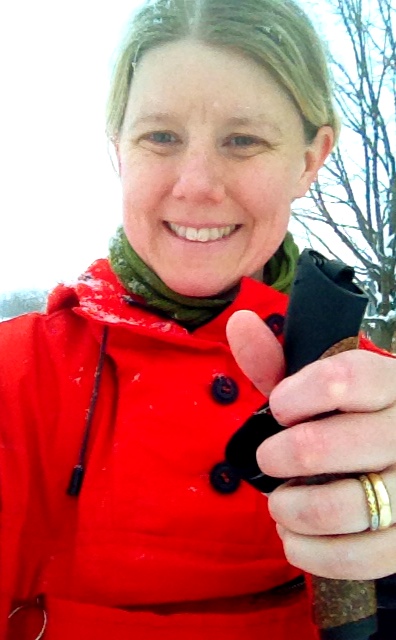 Not too shabby.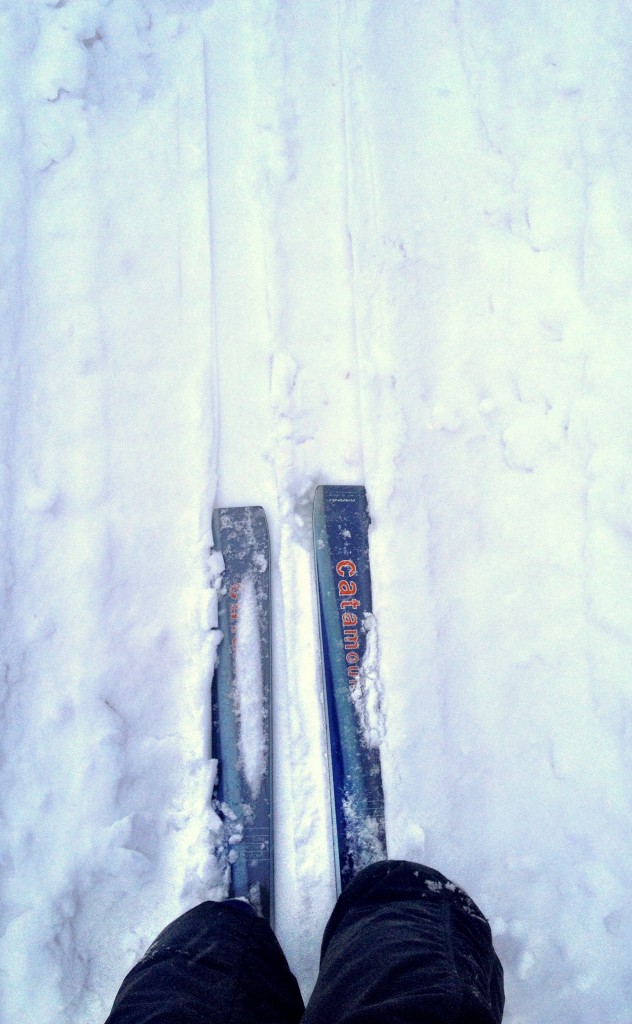 I love winter, although this has been a hard one even for me. XC skiing makes it a little easier.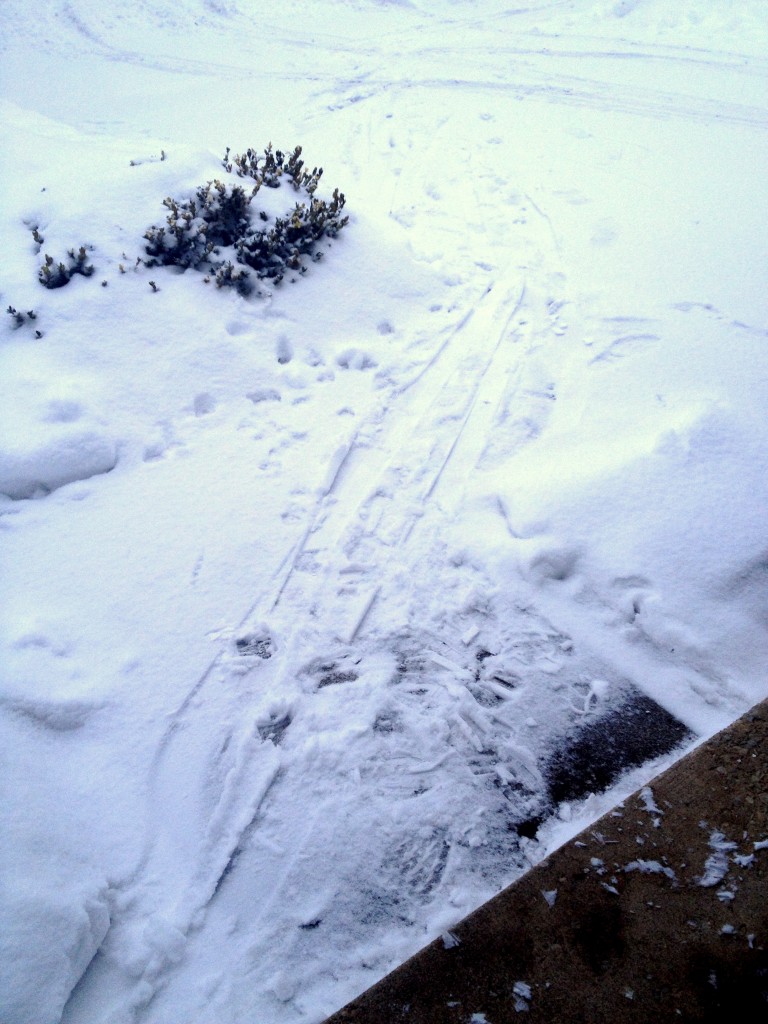 There was enough snow on Saturday that I could ski right back to our front door (we also hadn't shoveled the last inch or two, which helped.)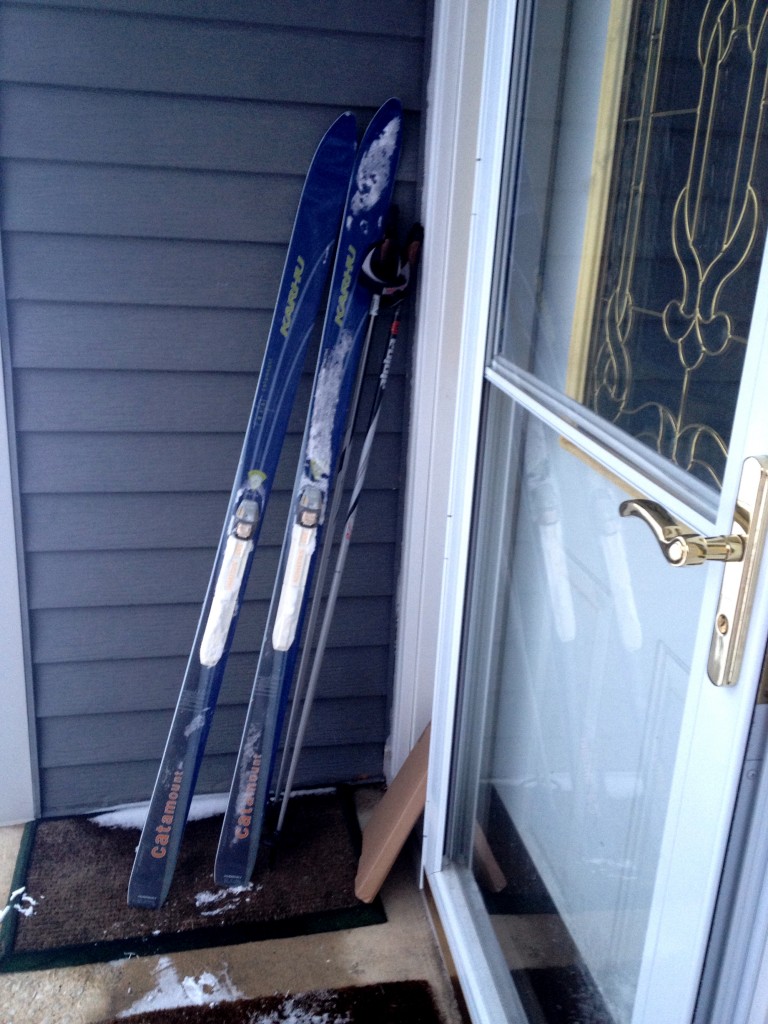 Left my skis by the door – New England style . Felt nostalgic.
Hope to go out again this week!