Last week, I went to a chaplain graduation with one of my parishioners (congrats, Cindy!). The program was at Bishop Anderson House, in the Illinois Medical District, so the ceremony was nearby at one of our West Side Episcopal churches, St. Andrew's, a historically Black church.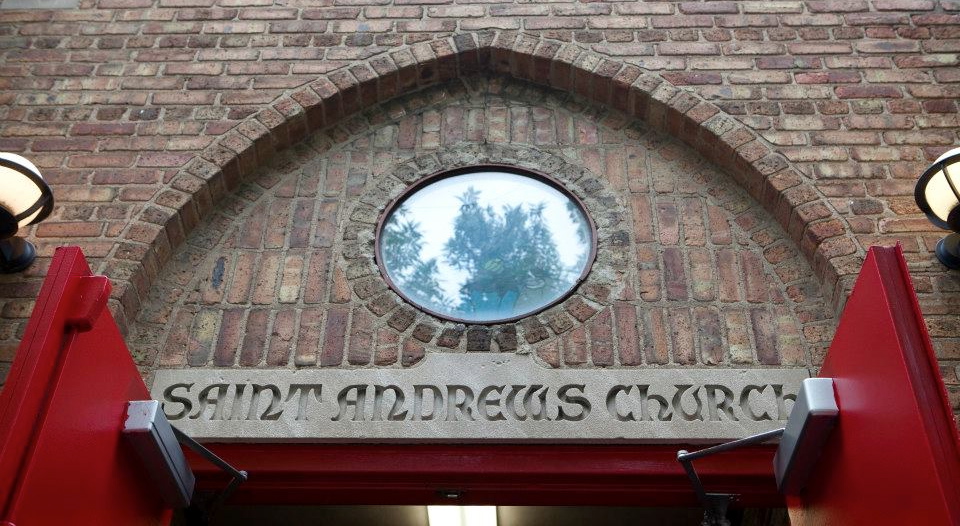 For some, it's downtown Chicago that fills them with pride and love for the city. For me, it's little corners of old neighborhoods. I wish I'd taken more pictures of the old rowhouses we saw around St. Andrew's, near Hoyne and Washington, probably dating back to the late 19th century. The neighborhood is a mixed one – some gentrification, but still a lot of poverty. Still, there are some striking places. One rowhouse, well-kept:
It's part of the campus of St. Leonard's House, a program for adults coming out of the prison system.
Turning around, we saw acres of empty parking lot flanking the immense stadium where the Chicago Blackhawks and Bulls play. It looked like a mountain rising above empty plains, far in the distance. There's a general feeling of emptiness in the neighborhood, although I bet it's not like that on game days.
Not sure this quite captures the vast emptiness feeling… but thanks, Google Maps!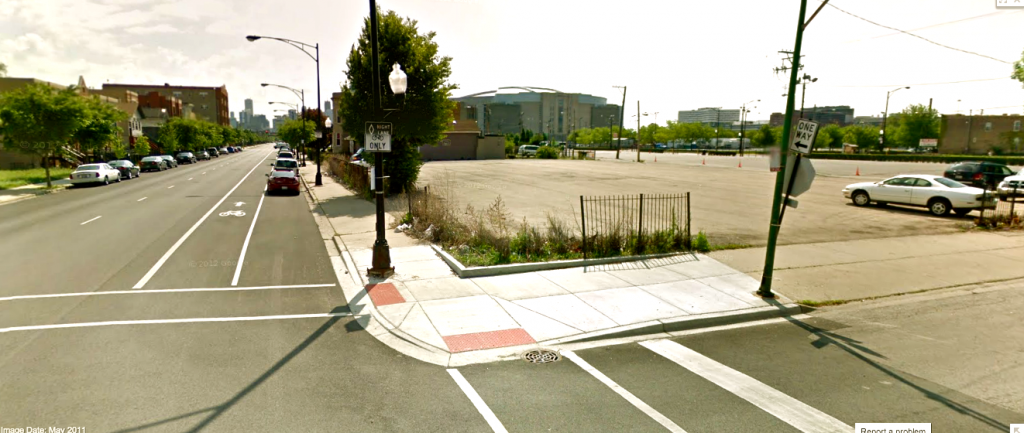 A lot more rowhouses used to be here, before getting razed in the name of Chicago sports – first the Chicago Stadium (1929-1994), then United Center (1992).
A half block to the left of this photo, St. Andrew's was built in 1949. It's brick with clear glass windows, built primarily by Black Americans who'd come to the West Side of Chicago during the Great Migration. I didn't get an outside photo, but here's one from their Facebook page: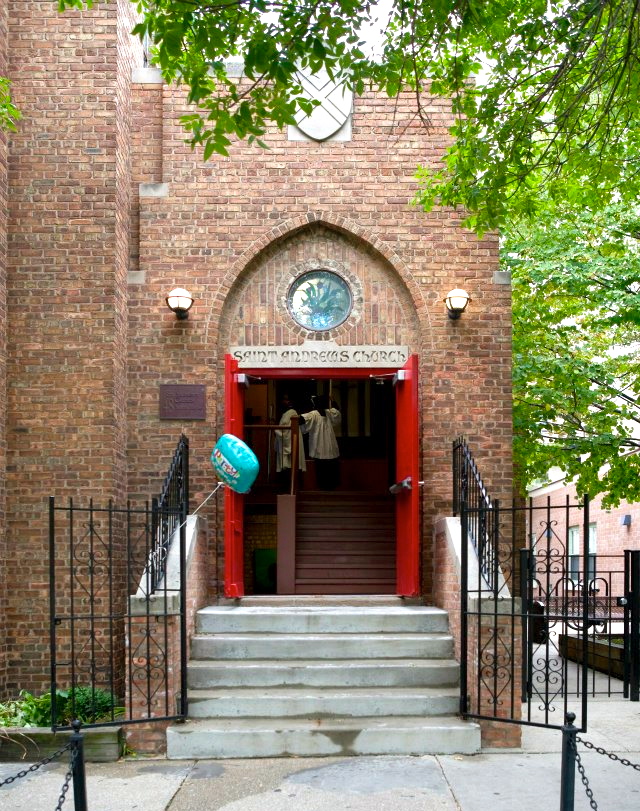 Inside, it's a narrow, cozy space — with wood rafters that I wish I'd thought to include in the picture. All the windows were open to let in the May breeze.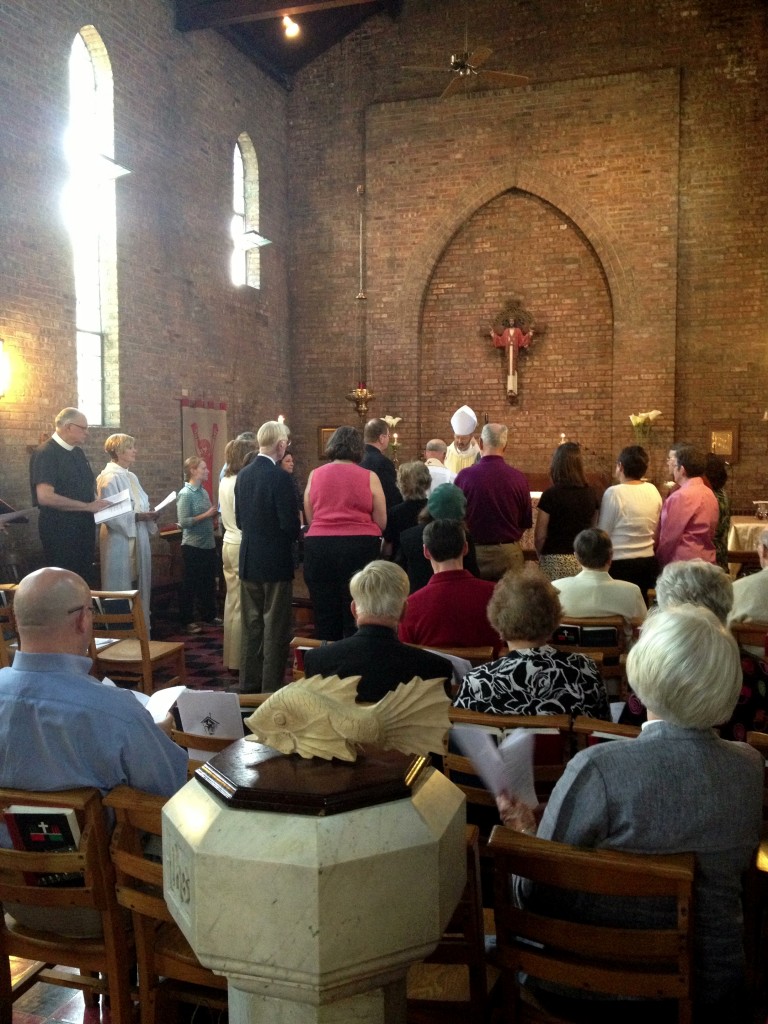 Neat fish on the baptismal font, huh?
But it looks kind of crowded so I'm not sure you can really feel the space. So here's another shot, also from their Facebook page (as was the first photo in this post), of the nave from the other direction, empty: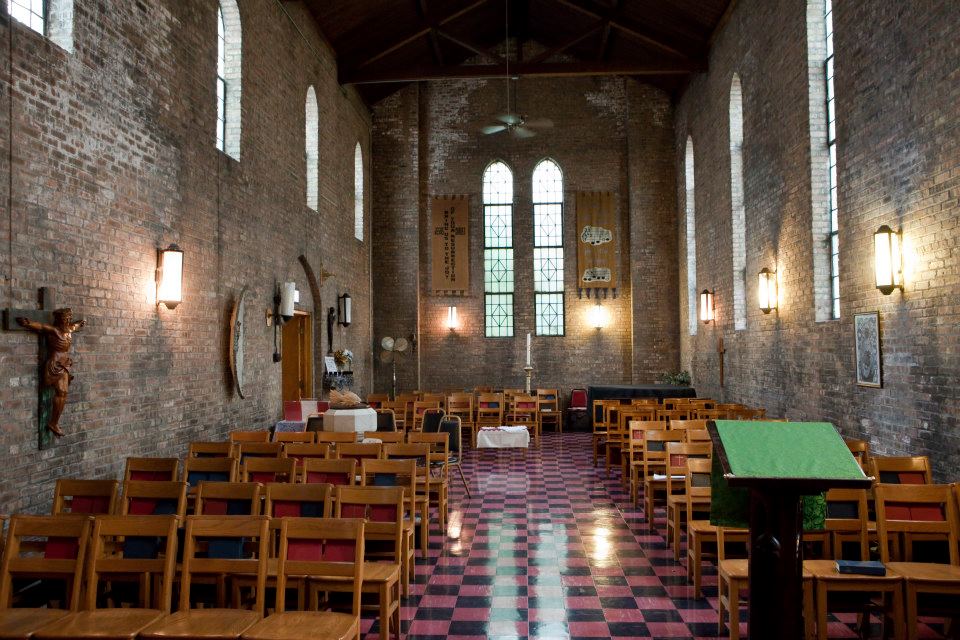 Simple, cozy, full of light.
They have some beautiful art. Like this Black Madonna, with handmade memorial plaque: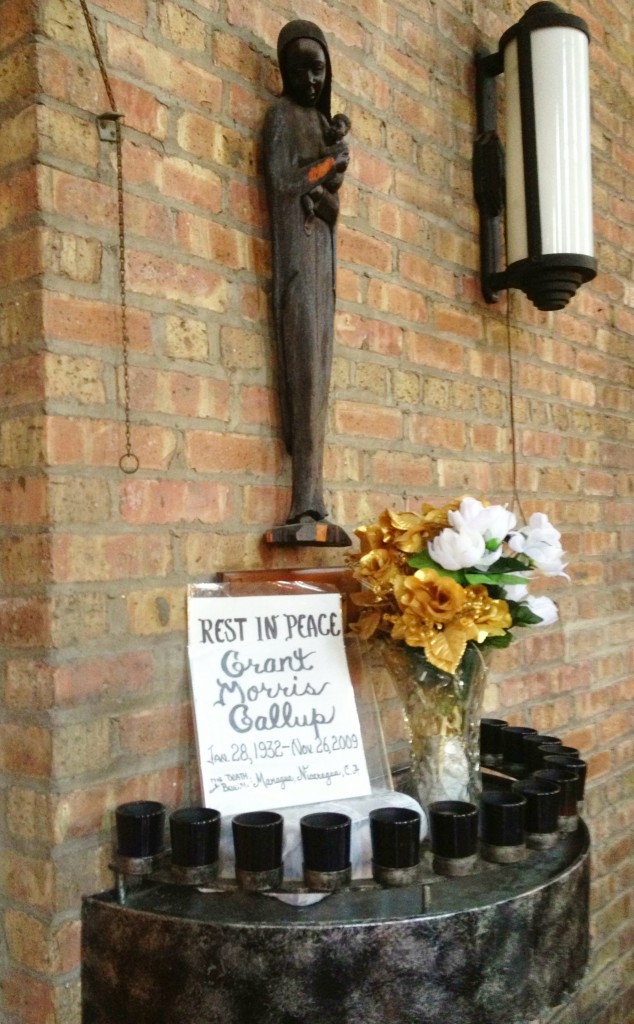 And a child Jesus, haloed inside an African shield, I think (with Episcopal flag).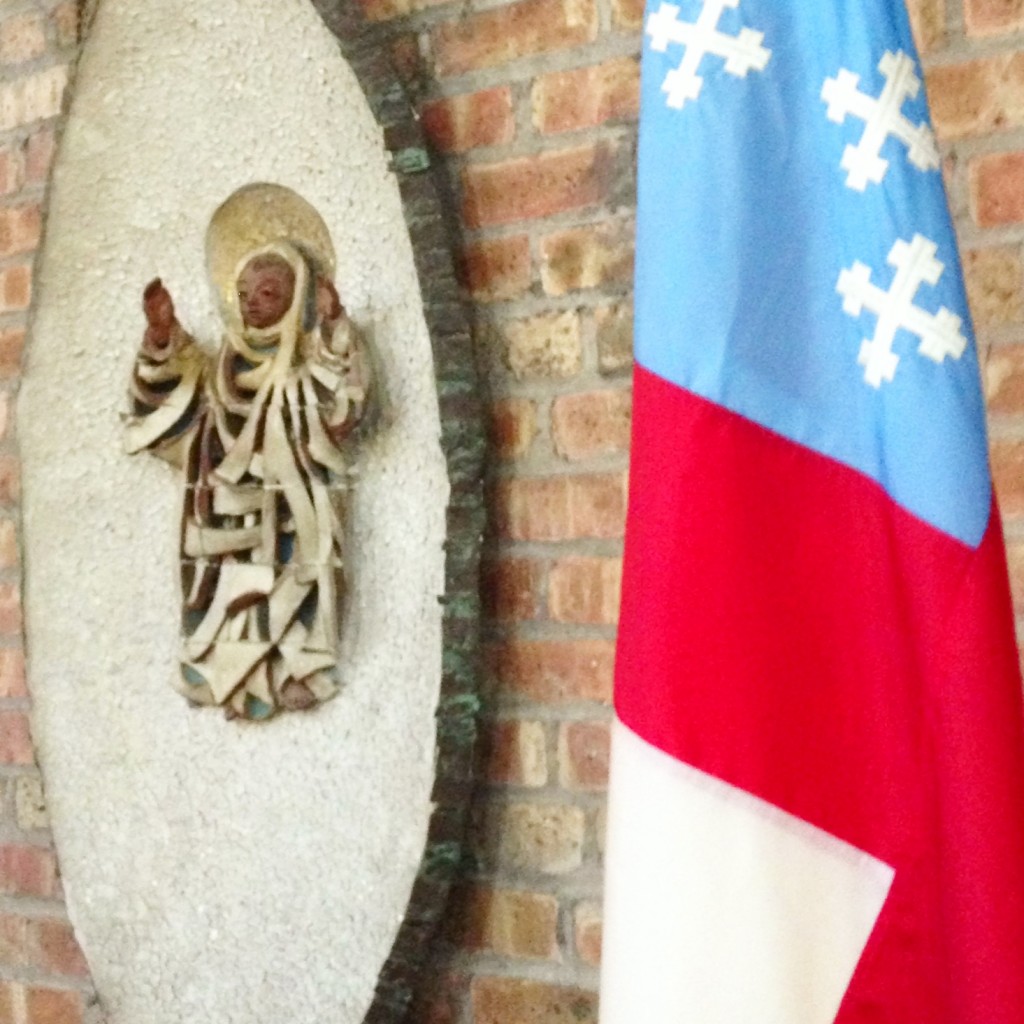 I saw a lonely Roman numeral painted on the wall: a station of the cross (couldn't find others around the space, but maybe I wasn't looking right).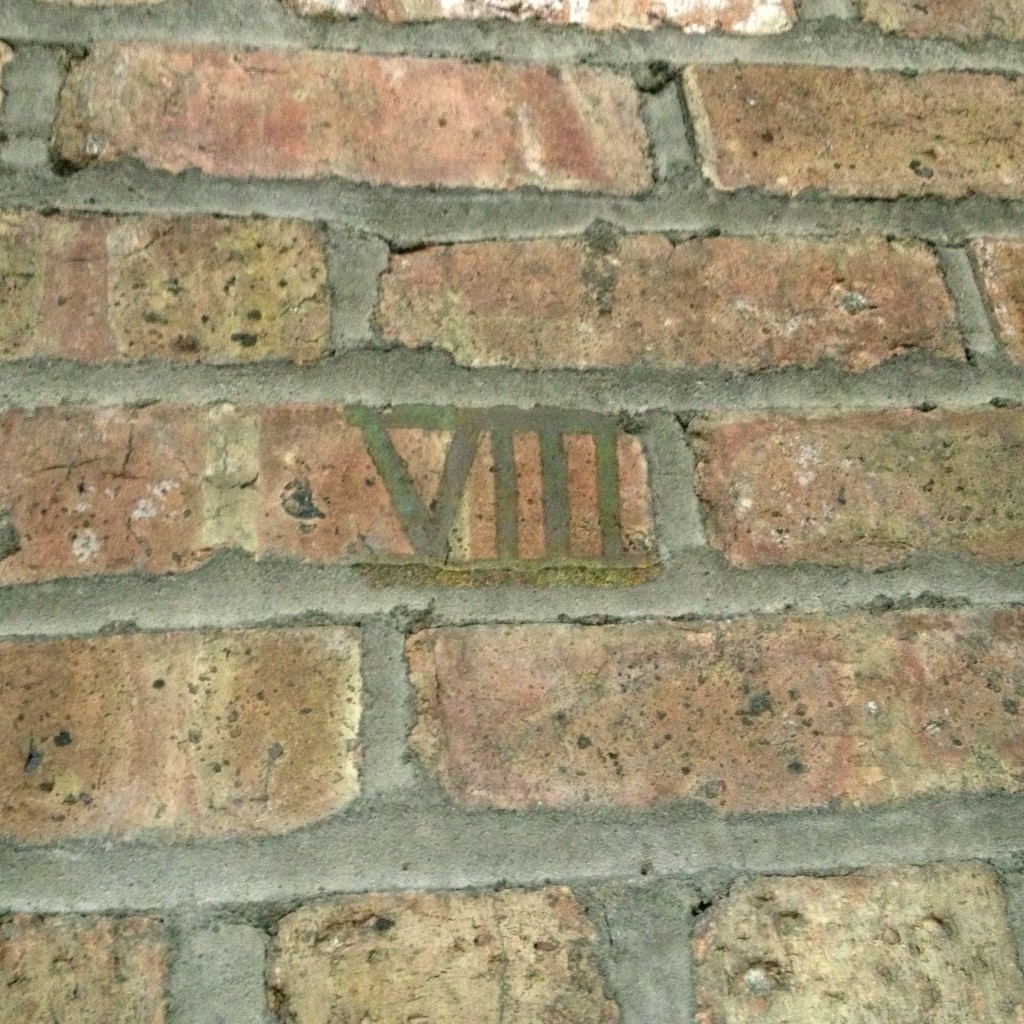 This church and its landscape makes me miss living in the city.
One of the chaplain graduates made fun of me as I took this last photo — "Didn't you say you grew up in the city?" she yelled across the parking lot, suggesting that I shouldn't find all this urbanity so novel.
But I saw a story. And I love when houses or landscapes tell stories.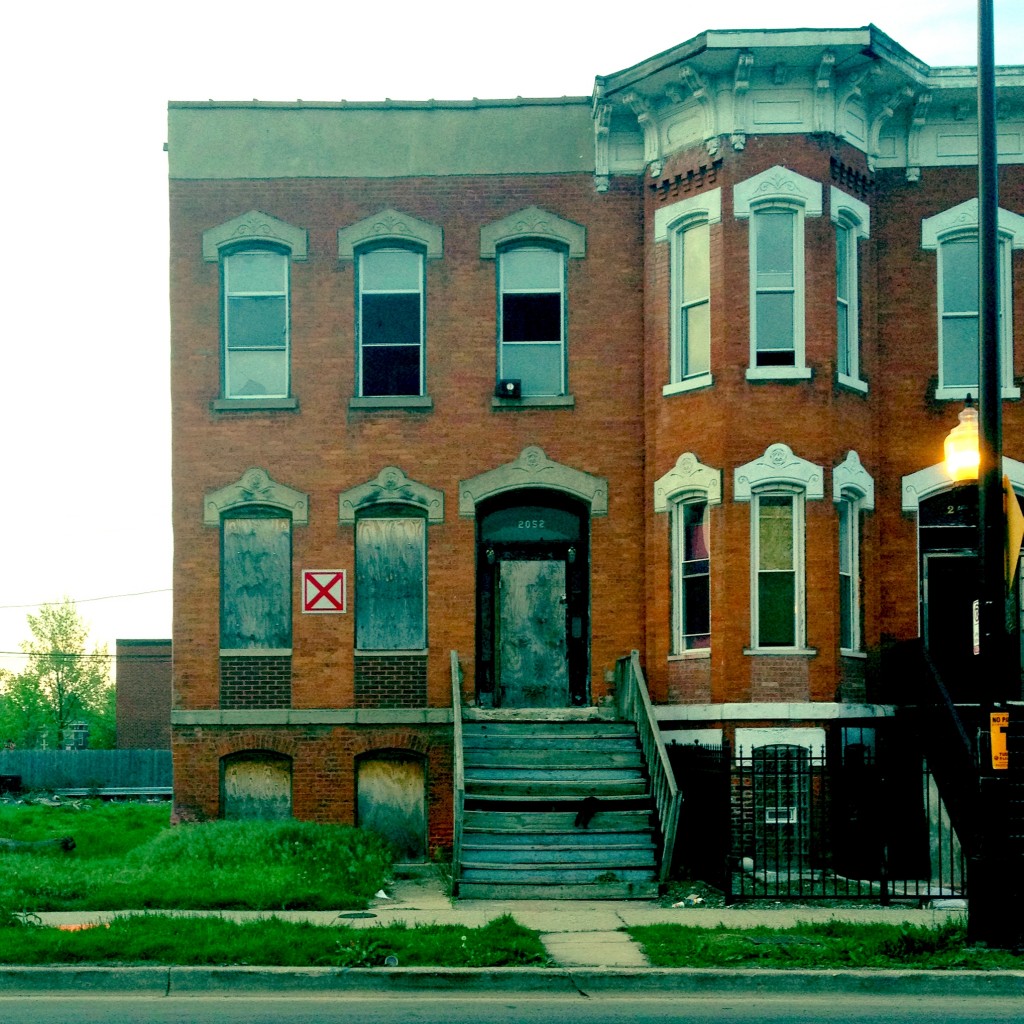 Sad, broken windows, topped with triangular cornices that long ago someone spent time and money on to etch with flowery designs. A transom window over the boarded-up door, intact. The front steps torn out and rebuilt a while back. There's a black cat hunting on those steps. And what does that great big red X mean?
The cornices and windows on the house next door are gorgeous and in great condition.
One house is empty. One house is nicely kept. And they're stuck together, next to a big empty lot.
OK, so it would be tough to live here and I realize I may be terribly patronizing and silly to suggest that these two blocks on the West Side are beautiful, but I just had to tell you about them.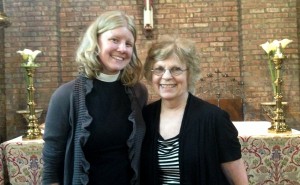 Me and Cindy after the graduation, before dinner, served to us by some residents of St. Leonard's and delicious on that mild spring night.